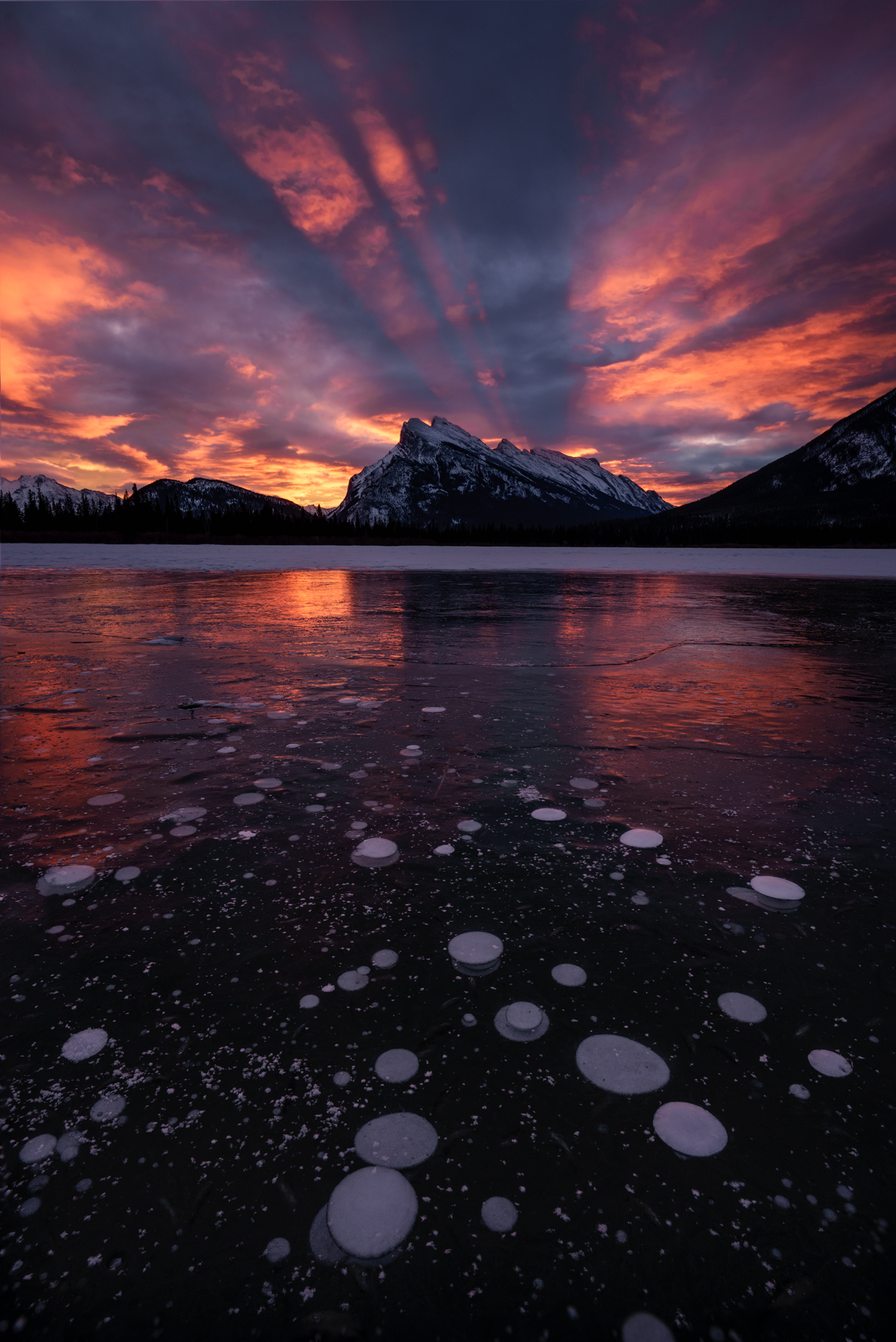 Workshop Dates
January 7-13, 2024 with Kah-Wai Lin
January 14-20, 2024 With Kah-Wai Lin (Sold Out; join the waitlist)
January 21-27, 2024 (2 spots open)
Details
Frozen bubbles, waterfalls suspended by winter, glacial ice caves, stalactites and stalagmites… Winter in the Canadian Rockies has it all! If you are up for an adventure, looking to sharpen your photography skills, and you are captivated by the beauty of ice and snow, the Canadian Rockies Photography Workshop: Winter Edition is for you!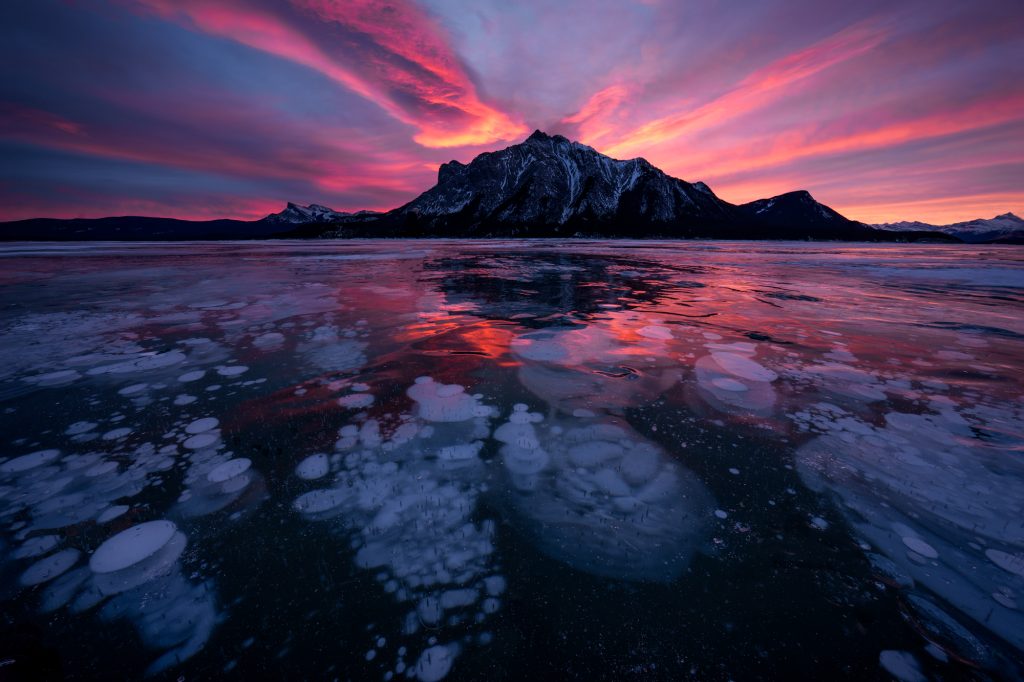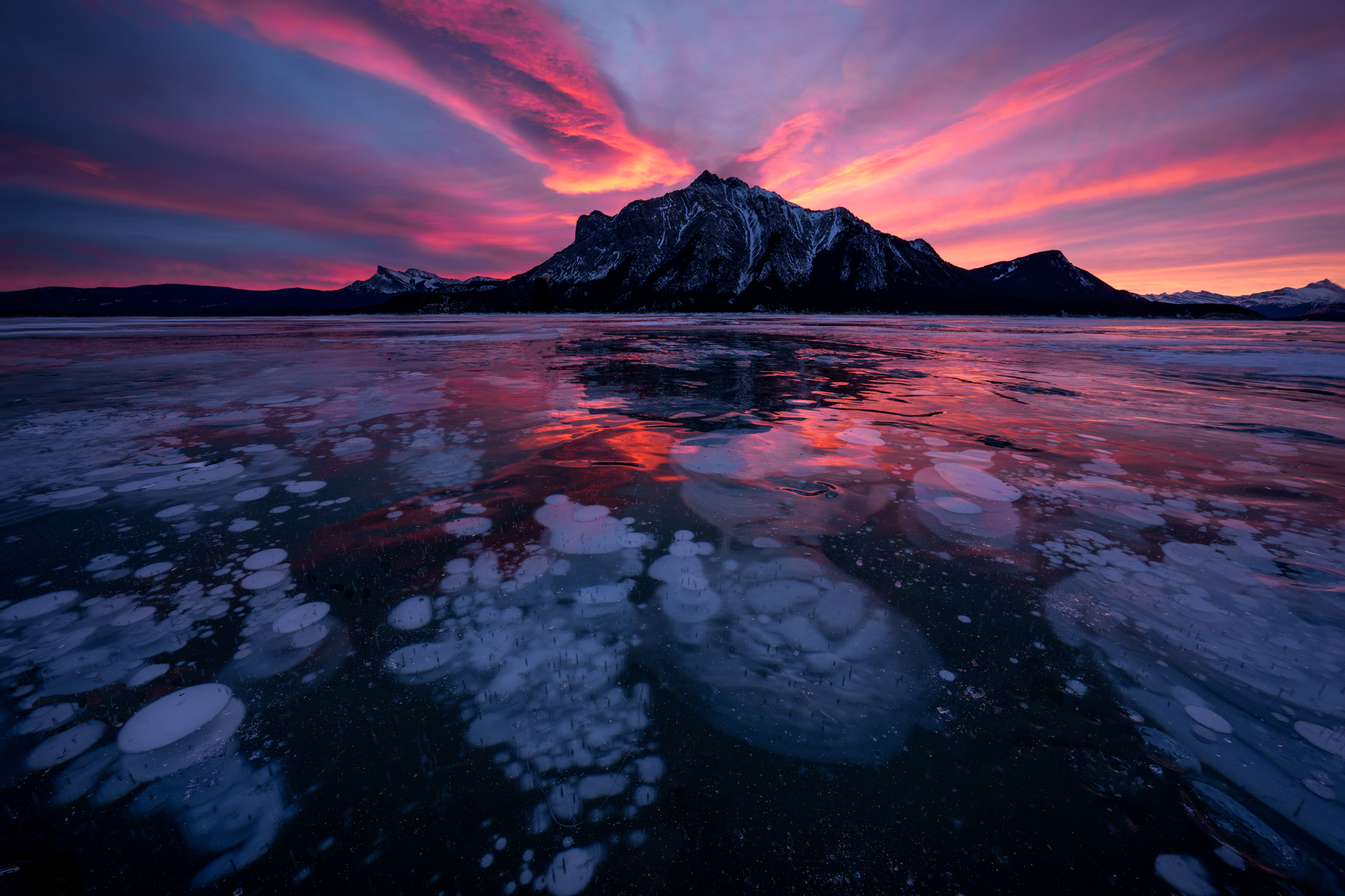 Winter in the Canadian Rockies has 'seasons' within the season. During the early stages of winter, there is still open water with reflections, yet the landscape is blanketed by mounds of pillowy snow. As the temperatures continue to fall, the landscape is transformed. The Canadian Rockies Photography Workshop – Winter Edition will focus on the stillness of winter that comes with the January chill.
Early January is the perfect time to photograph the famous methane bubbles at Abraham Lake. By the second week of January, the entire lake is frozen, and the bubbles have had time 'stack' into deep layers as the ice freezes. We will spend at least two full days here, exploring the endless compositions this lake has to offer.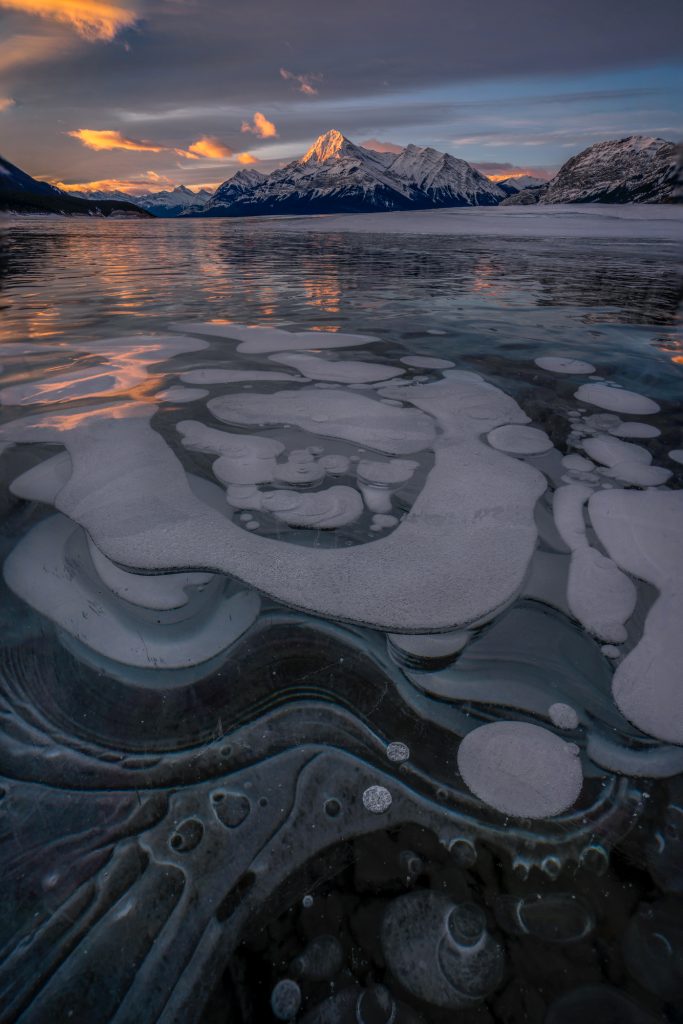 We will use the iconic Emerald Lake Lodge as our home base for the Canadian Rockies Photography Workshop. This is my favourite 'home away from home' in the winter months. The staff are warm and accommodating, the food is delicious, and you can step outside of your cabin to get a world class photograph of the Canadian Rockies.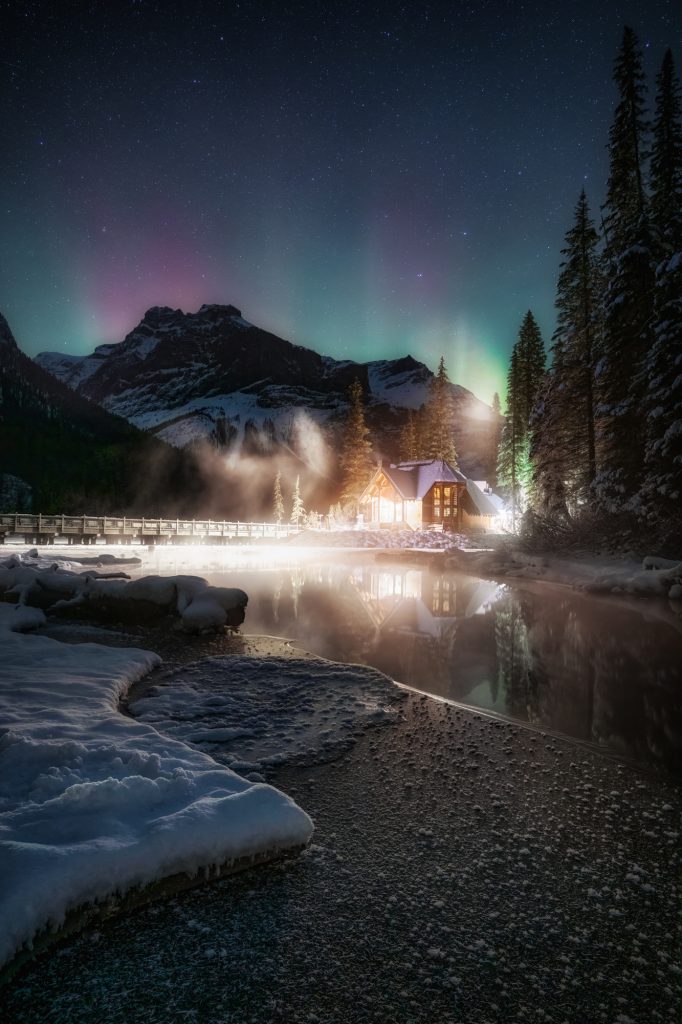 Using the lodge as a home base means that we may have a bit of extra driving to get to locations (most shooting locations are between 20 minutes and an hour from Emerald Lake) but it also gives us the perfect place to sit by the fire, edit, and have classroom talks if the weather does not permit us to shoot.
What you will learn on the Canadian Rockies Photography Workshop
I don't hold anything back when I teach. You will learn how I plan my shoots, how I execute my plan, and how I edit. Some of the topics we will cover include creating compelling compositions, focus stacking, blending exposures, blue hour blends, understanding depth of field, manually shooting for high dynamic range, and capturing the night sky. I have also developed a curriculum of classroom lectures that will cover each topic we will explore on location.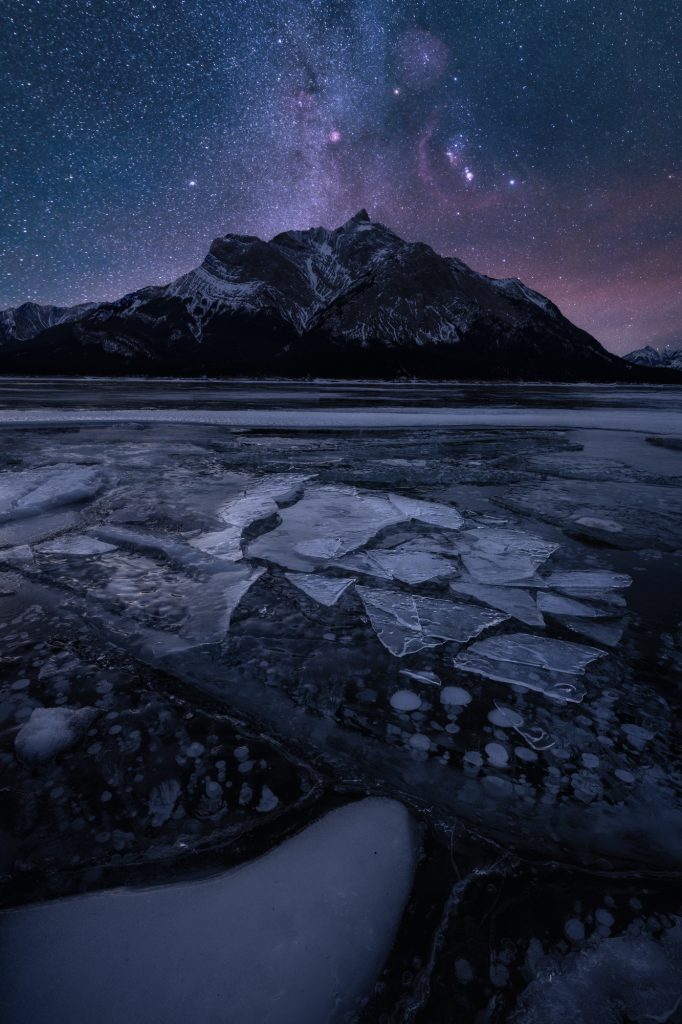 Recommended Equipment on the Winter Edition Photography Workshop
I have compiled a complete list of gear for winter workshops in the Canadian Rockies, To learn about weather in the Rockies, and how to prepare for variable conditions check out my blog article.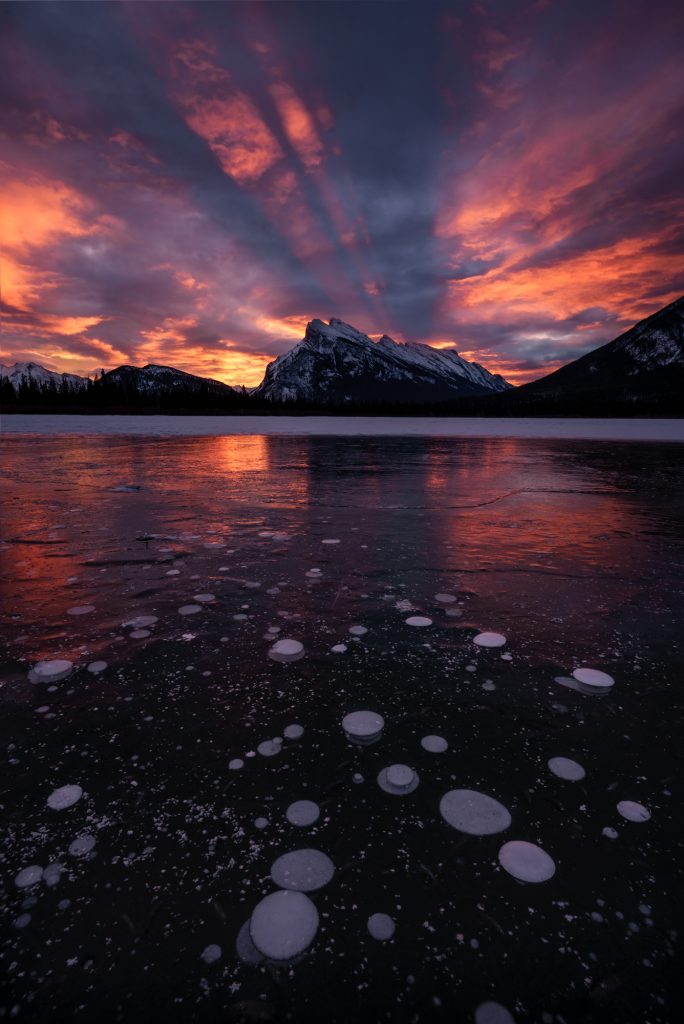 Aurora Watch
If there is an aurora and clear viewing conditions at any time during the Jasper Photography Workshop, we will add it to the itinerary! Nothing is more spellbinding than watch the green and purple lights dance over the snow-capped peaks. We will never pass up on an opportunity to capture the glow of the aurora!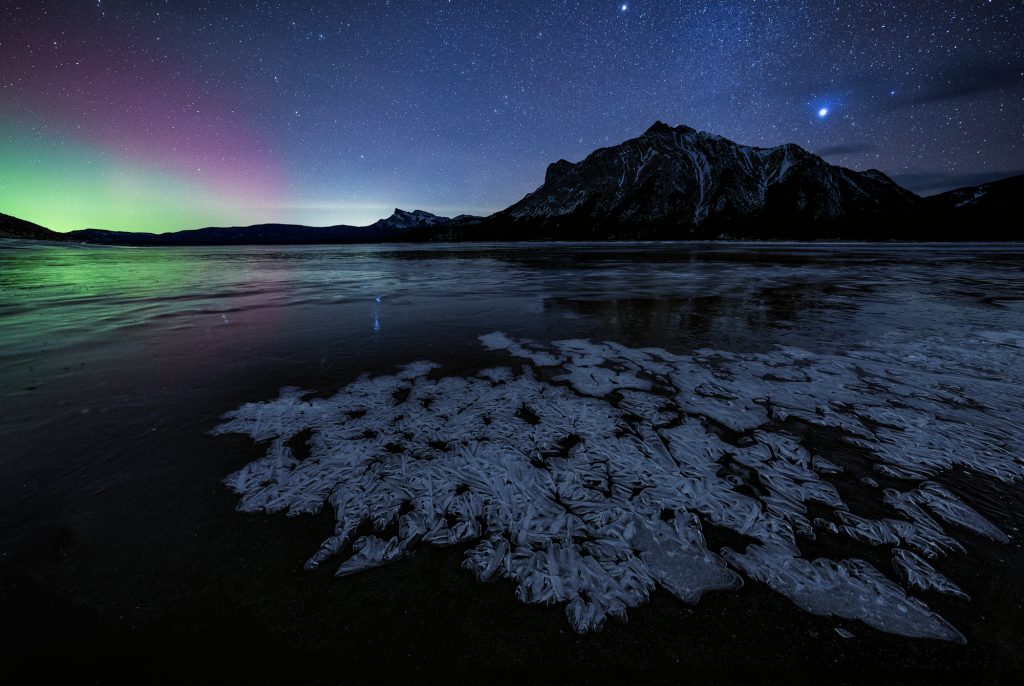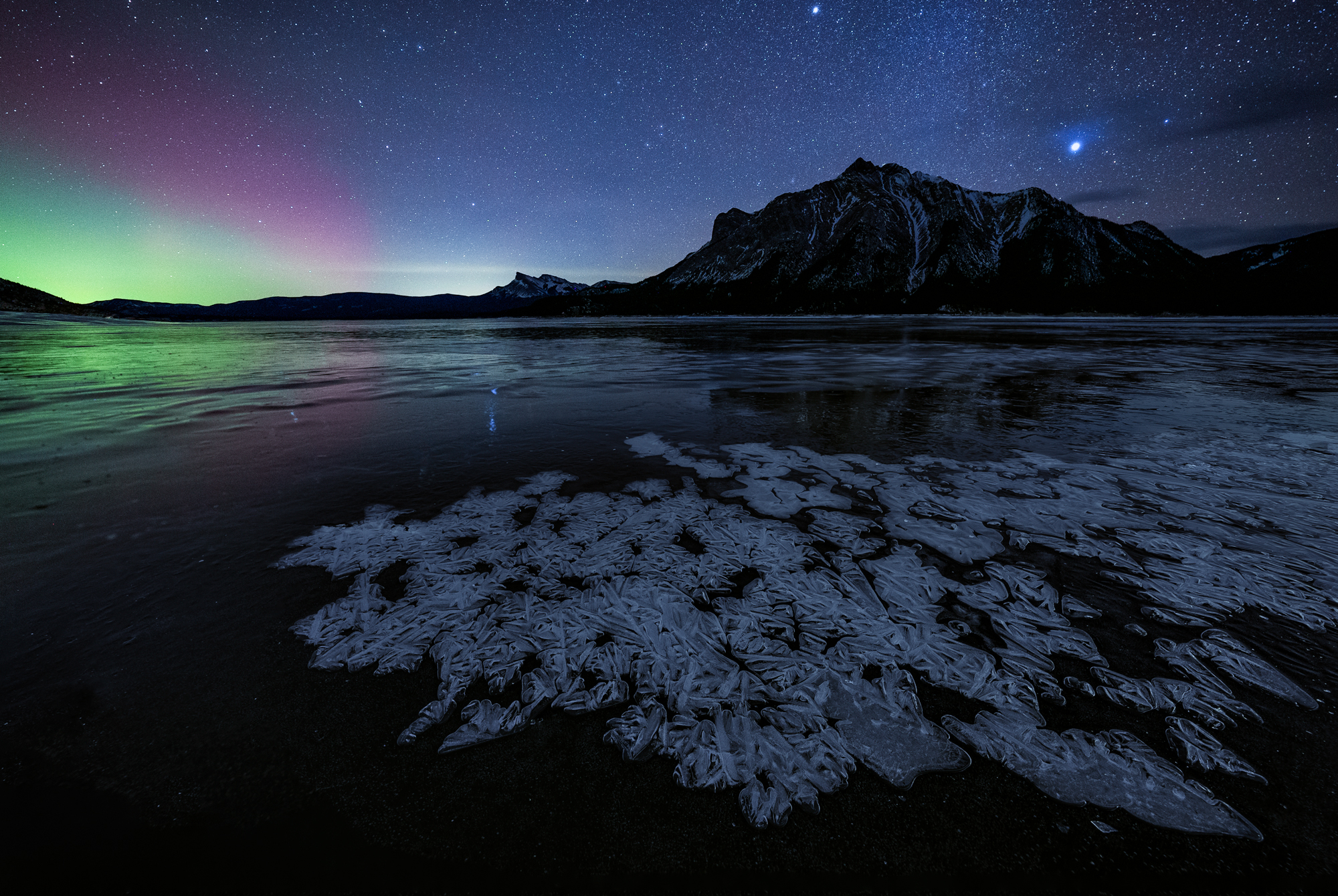 About Me
My name is Rachel Jones Ross. To say I love winter is such an incredible understatement! This is my season. It is the time of year that most inspires me to do more than just capture a scene; I want to create images that inspire the imagination. I am also a passionate astro photographer. In 2019 I embarked on a personal project to spend 100 nights under the stars. You can read a little bit about my adventures here.
I am a member of the Sony Alpha Imaging Collective, and fortunate to have the support of both Sony and B&H Photo on my workshops and personal projects.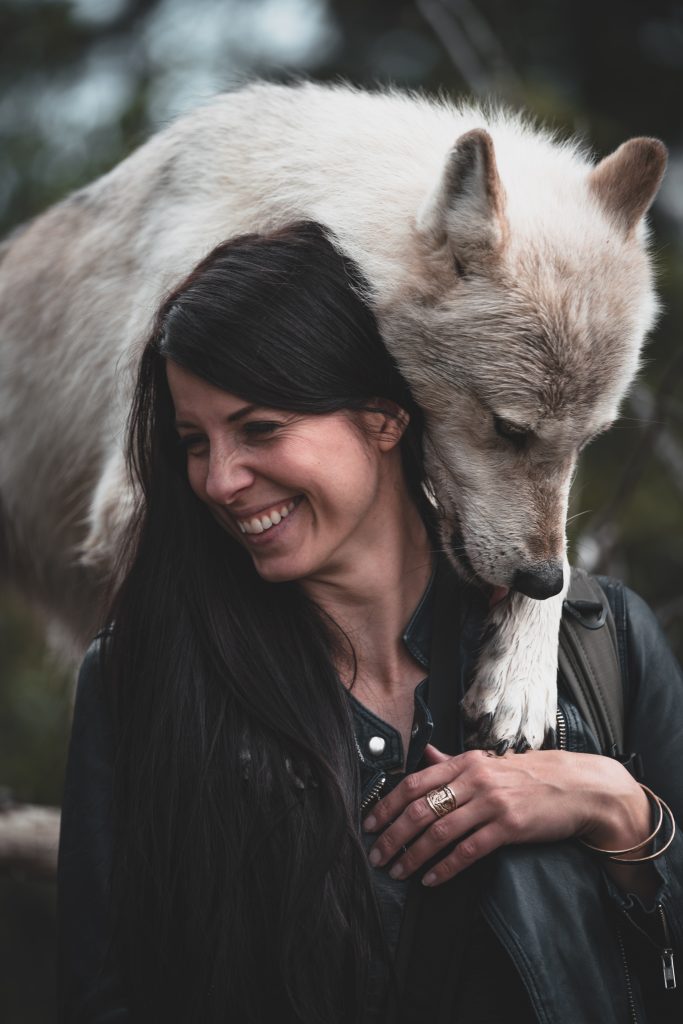 Meet Dr. Kah-Wai Lin
I will be teaming up with renowned photographer, Dr. Kah-Wai Lin to offer this workshop in January 2024!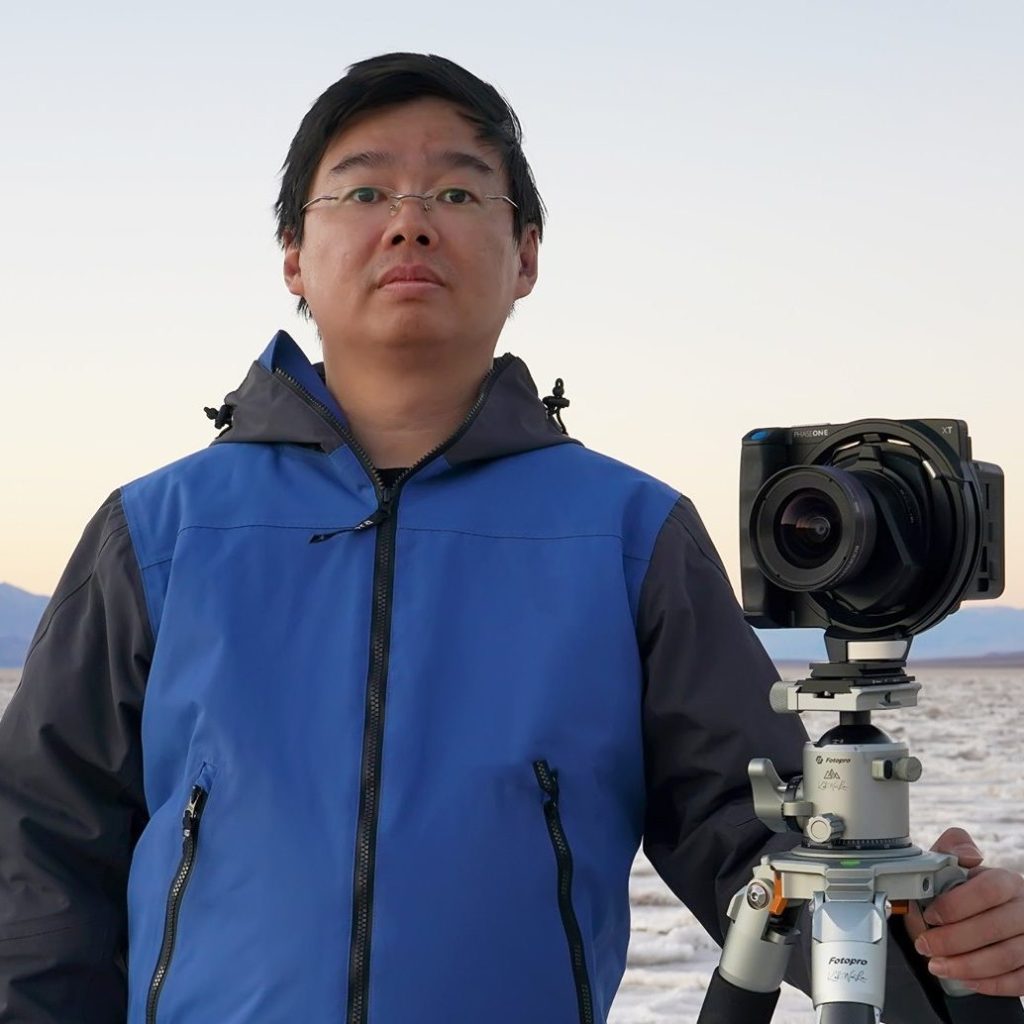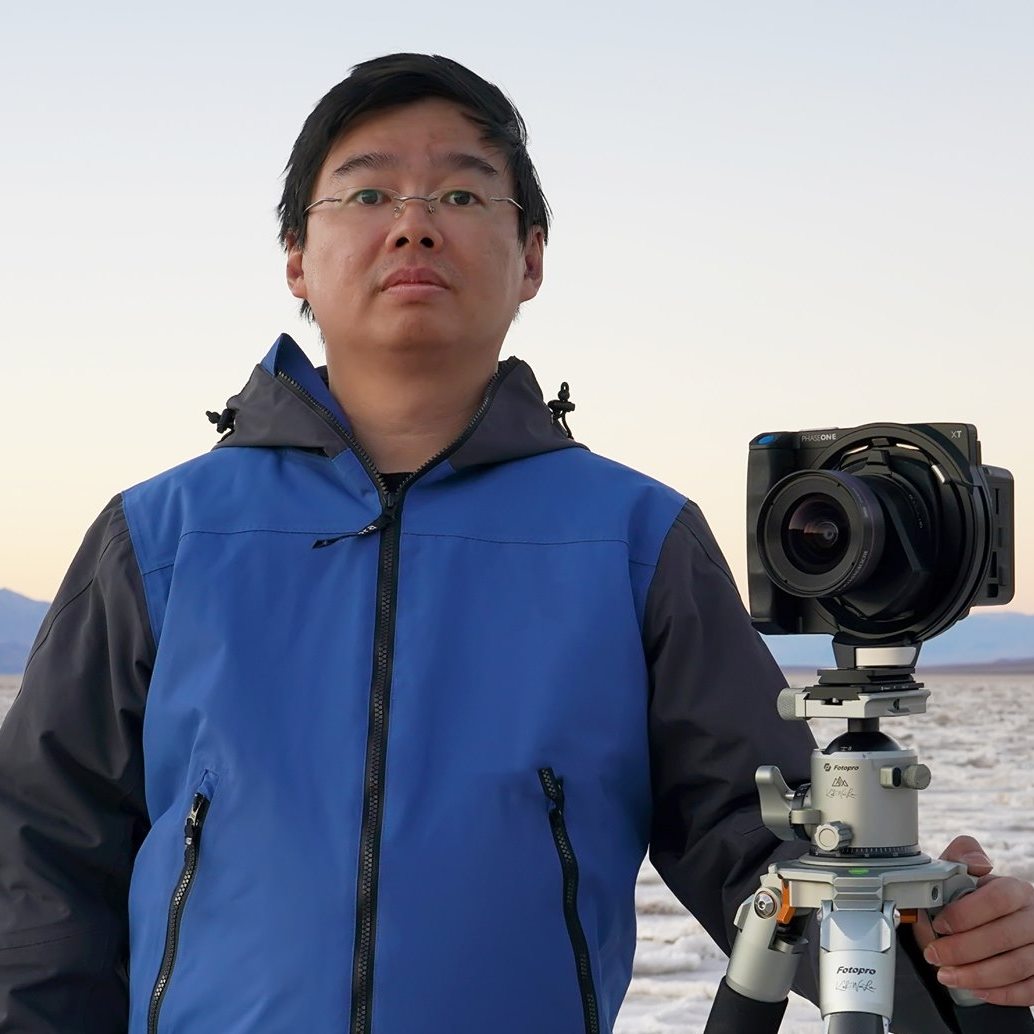 Dr. Kah-Wai Lin was born in Malaysia, but he has lived in other parts of the world for most of his life. He holds a Doctor of Medicine (M.D.) degree from Lviv National Medical University, Ukraine and a Doctor of Philosophy (Ph.D.) degree in medical science from Karolinska Institute, Sweden. Since 2012, Dr. Lin has made his home in New Jersey, USA. Following a successful research career at Princeton University, Dr. Lin followed his passion and became a professional landscape photographer.
Since then, he has pursued photography with the same kind of relentless determination and passion with which he pursued medicine. His list of accolades is long. He is truly a Master of Light. I have also come to know him as a soft-spoken, patient, and quick-witted person, who makes me laugh from my belly.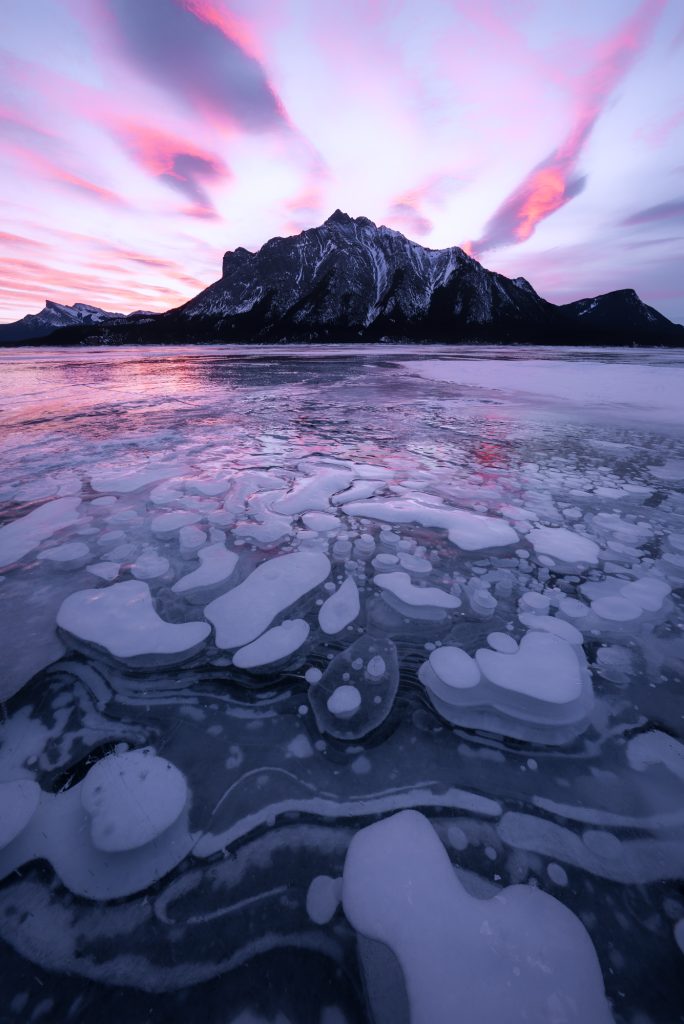 We are offering two tour dates: January 14-20, 2024, and January 21-27, 2024. The total cost of the workshop based on shared occupancy is $4300. If you wish to have your own room, the total cost is $4900. Select "single occupancy supplement" at the time of your deposit. All transportation, accommodations, and park passes are included. Meals and drinks are not included.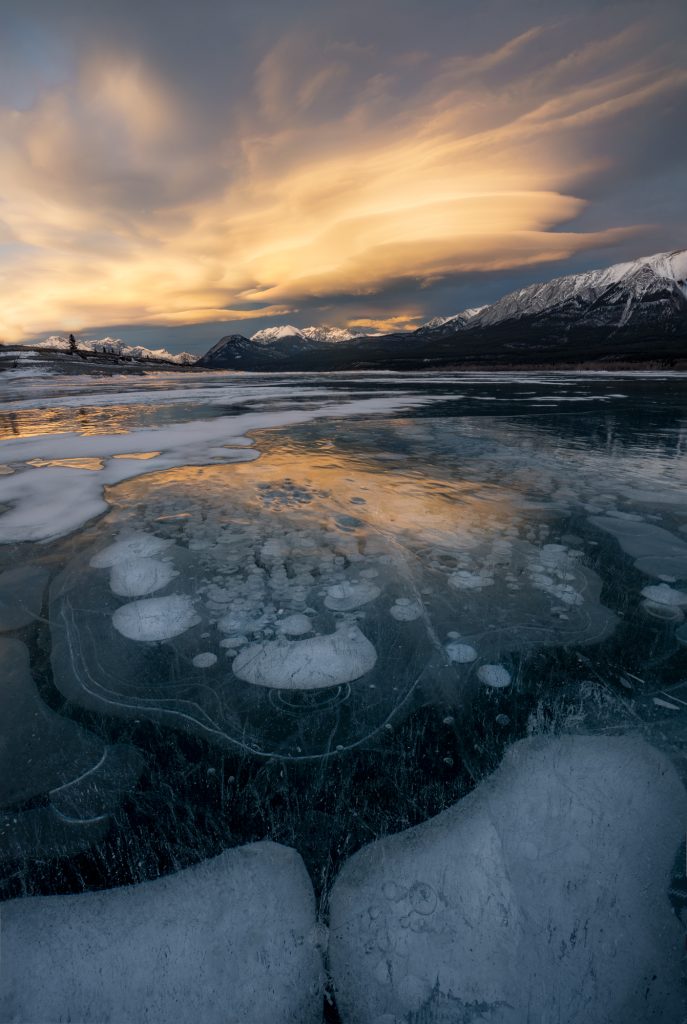 Contact
Please don't hesitate to contact me with any questions! I look forward to working with you on the Canadian Rockies Photography Workshop – Winter Edition!