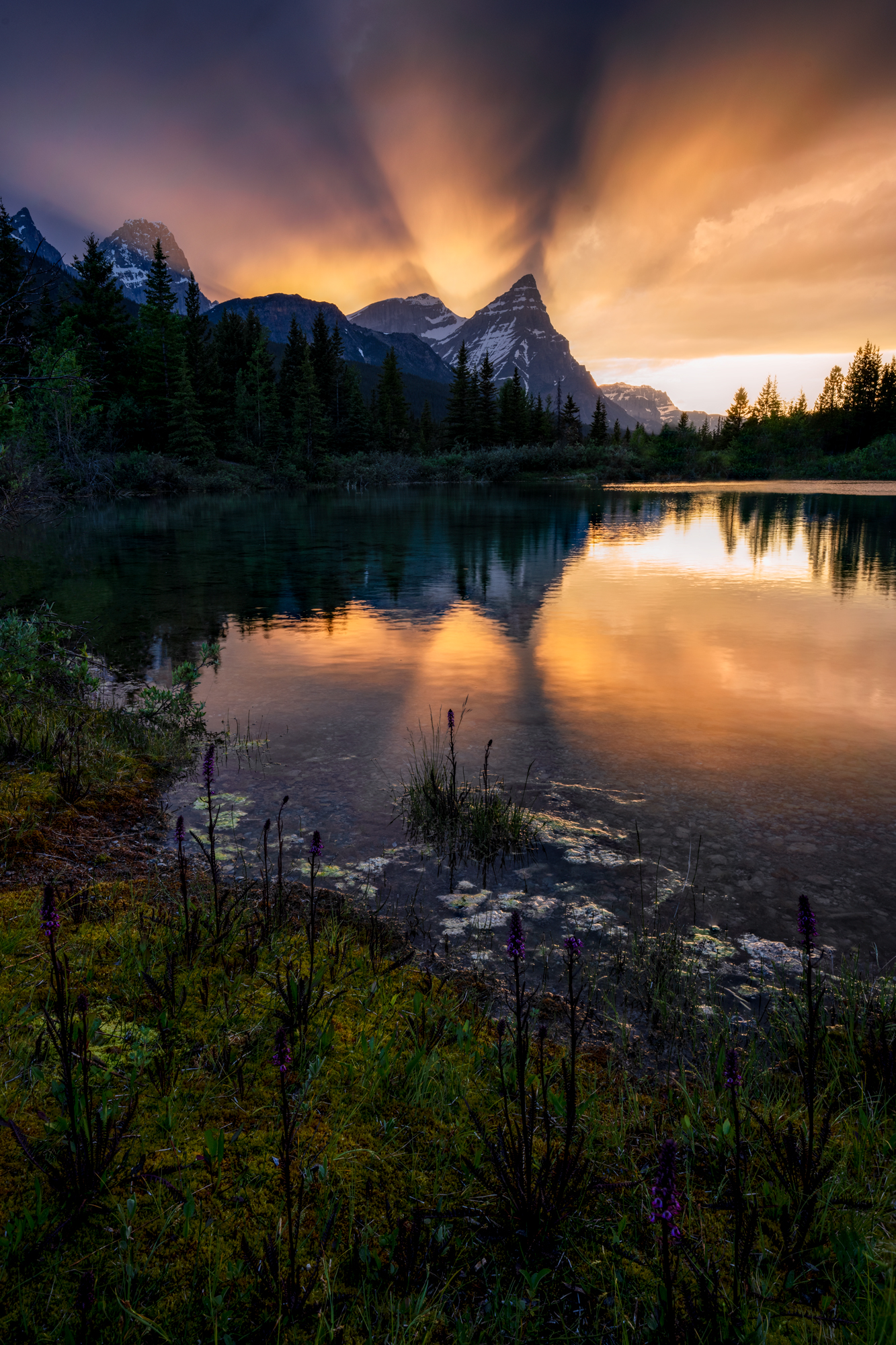 Prepare to fall for fall in the Canadian Rockies Photography Workshop – Autumn Edition September 2023! The changing of the seasons from summer to autumn is brief but dramatic. The falling temperatures create intense colours, and low clouds that hug the mountain tops.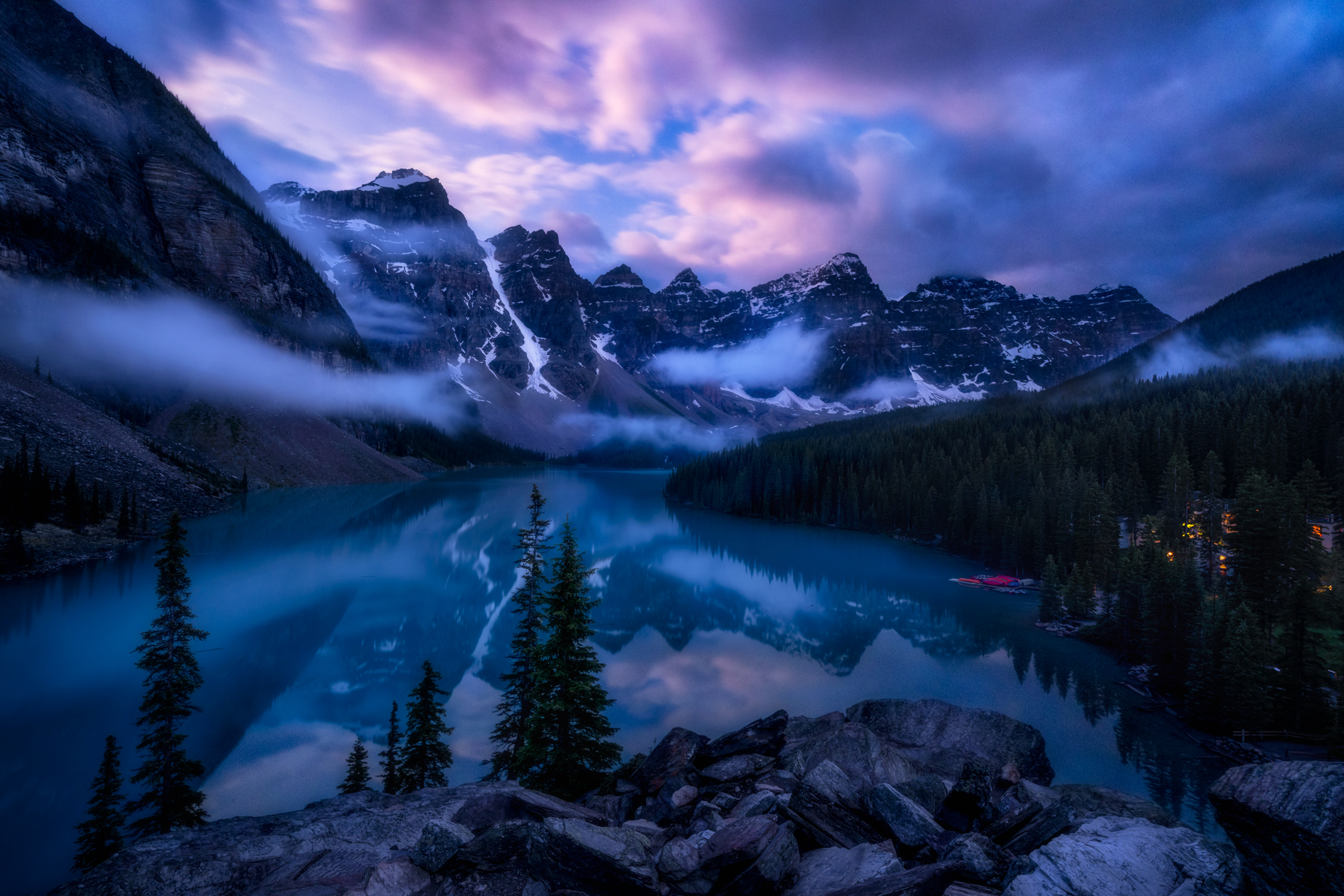 Aurora Watch
We will keep a close eye on the aurora forecast during the workshop. The arrival of the autumnal equinox on September 23, 2023 signals the start of aurora-watching season. From the first week in September through the end of October, the chances of seeing the glow of the mysterious northern lights will be reaching a peak, as the aurora is most visible during the fall and spring equinox periods due to strong geomatic storms.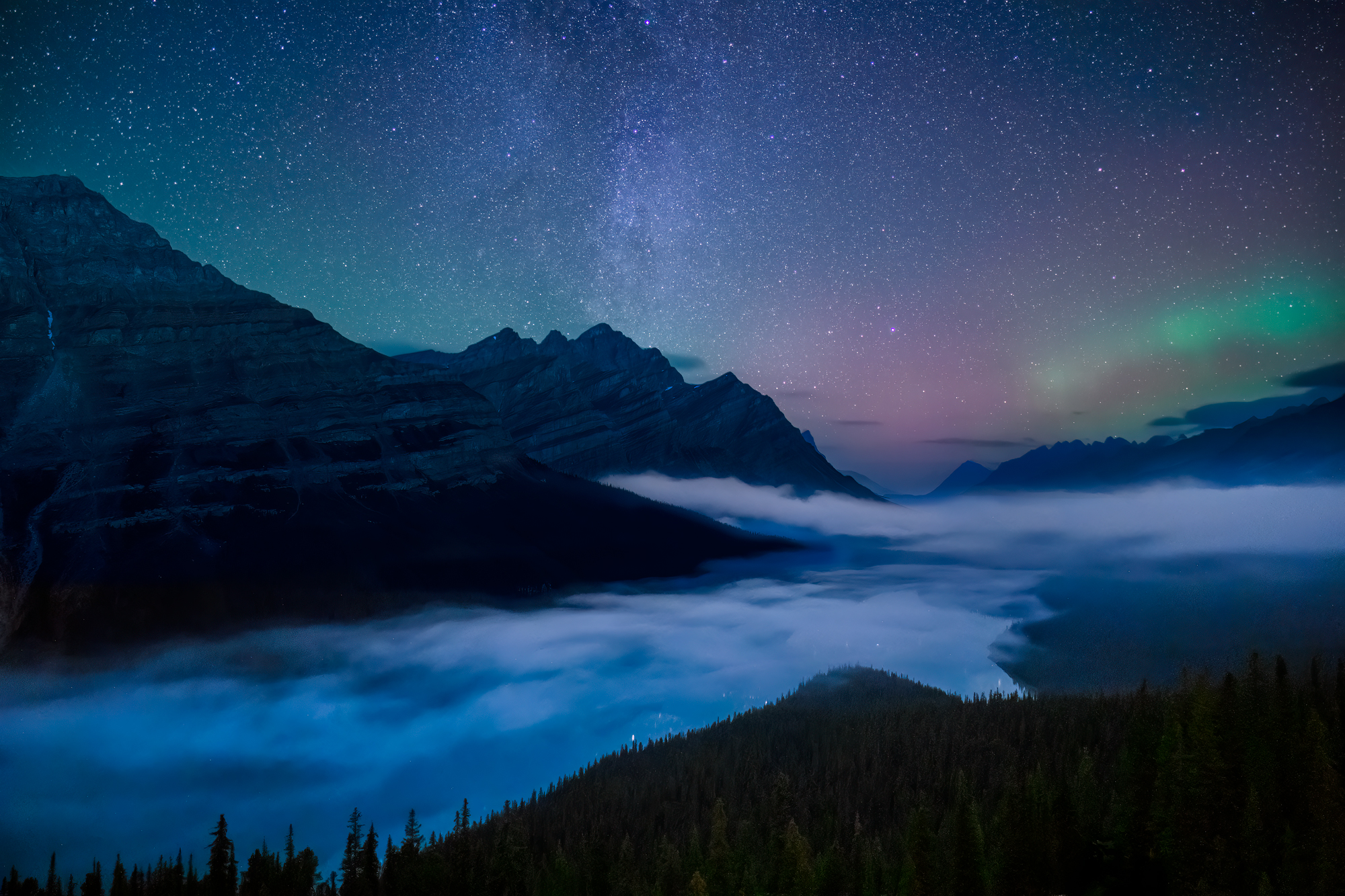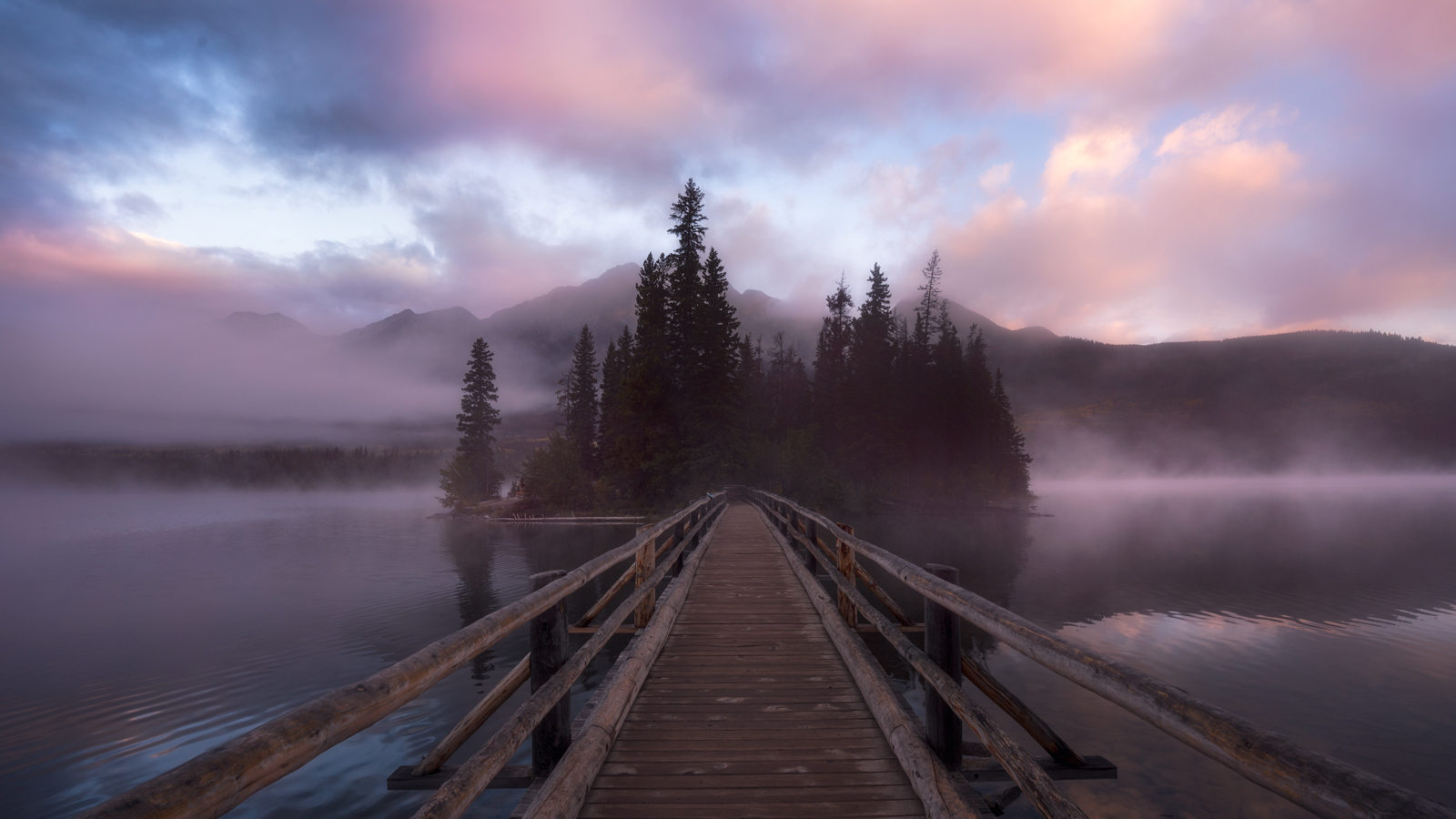 Included in the Canadian Rockies Photography Workshop:
Six nights accommodations
Photography tuition
Post Processing lessons
Canadian Rockies Photography Workshop – Autumn Edition
Itinerary
Day 1
We will meet in Canmore, make our way to our hotel, and start the workshop with some classroom time covering how to set up cameras, including features for night photography, and how to shoot the aurora. Finally we will head out for our first sunset shoot.
Day 2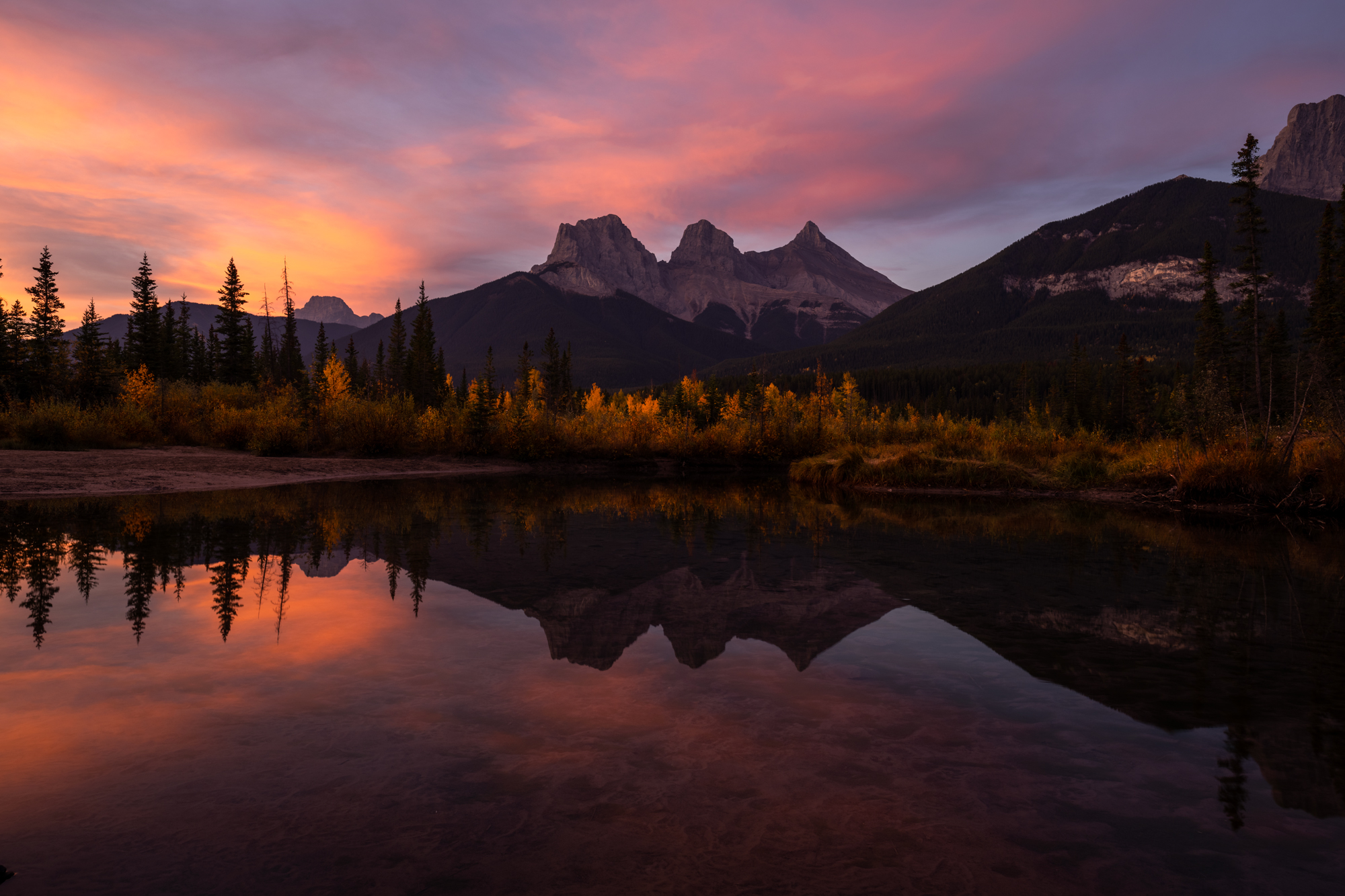 Our day starts in Canmore at the iconic 'Three Sisters', followed by an early morning shoot of the towering Ha Ling Peak. Of all of the places I have photographed in the Rockies, I have seen some of the most intense light and colours at the Three Sisters.
We will follow up our shooting time with more classroom time. On day two we will cover composition, how to shoot focus stacks, and how to shoot blue hour blends, and stacking star exposures for noise reduction.
In the evening we will explore the peaks and reflective pools in Kananaskis. This area is not part of the National Park, and subsequently has fewer visitors and more wildlife. It is a great place to see deer, grizzly bears, black bears, and moose. It is also one of only a few locations that catches good sunset light on the peaks.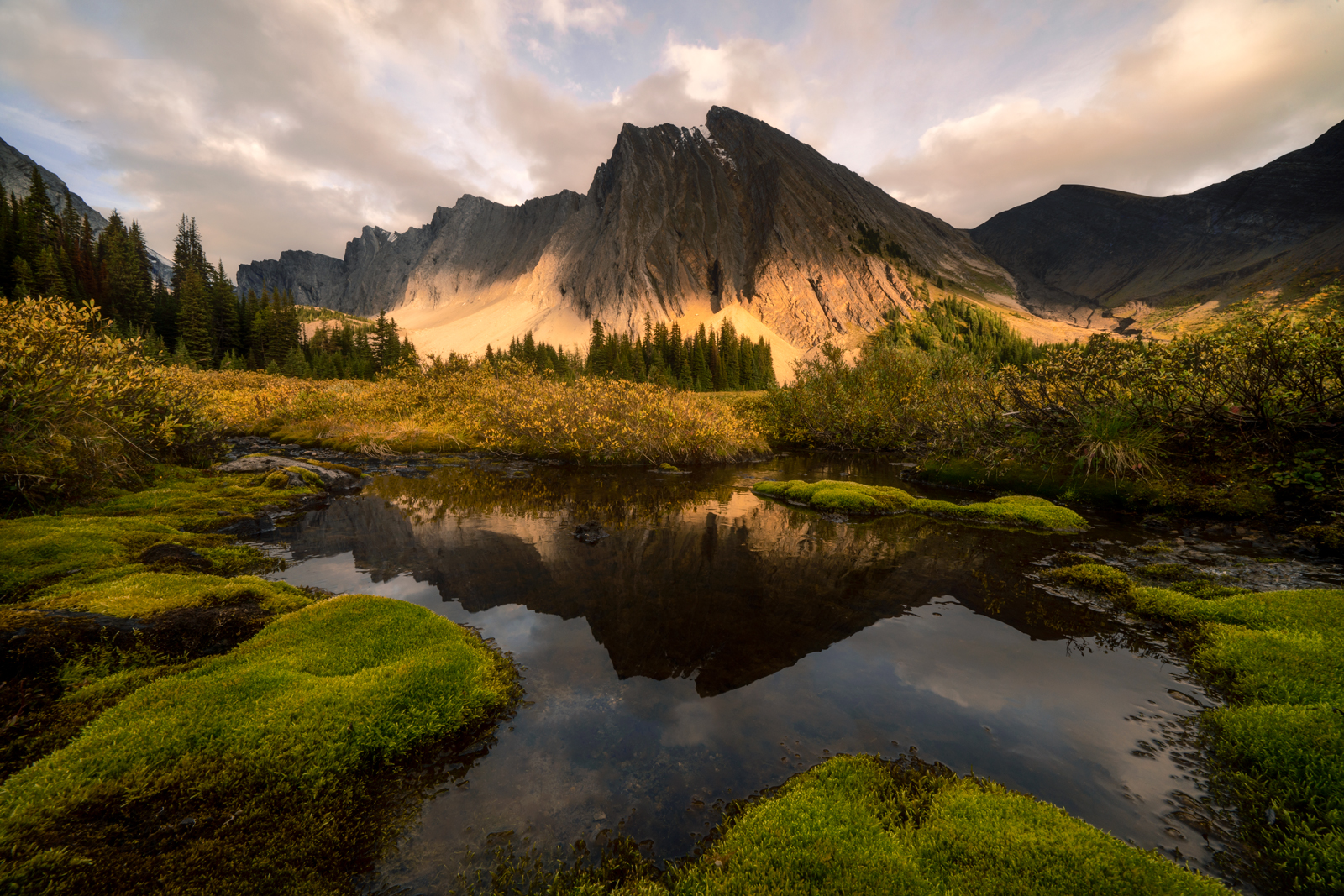 Day 3
We begin day three with a Mt Rundle sunrise at Vermillion Lakes, followed by a mid-morning shoot at Lake Minnewanka. No matter how many pictures you may have seen of Mt Rundle, you can't help but stand in awe of this majestic peak!
We will follow sunrise with some class time on choosing the right lens for the shoot.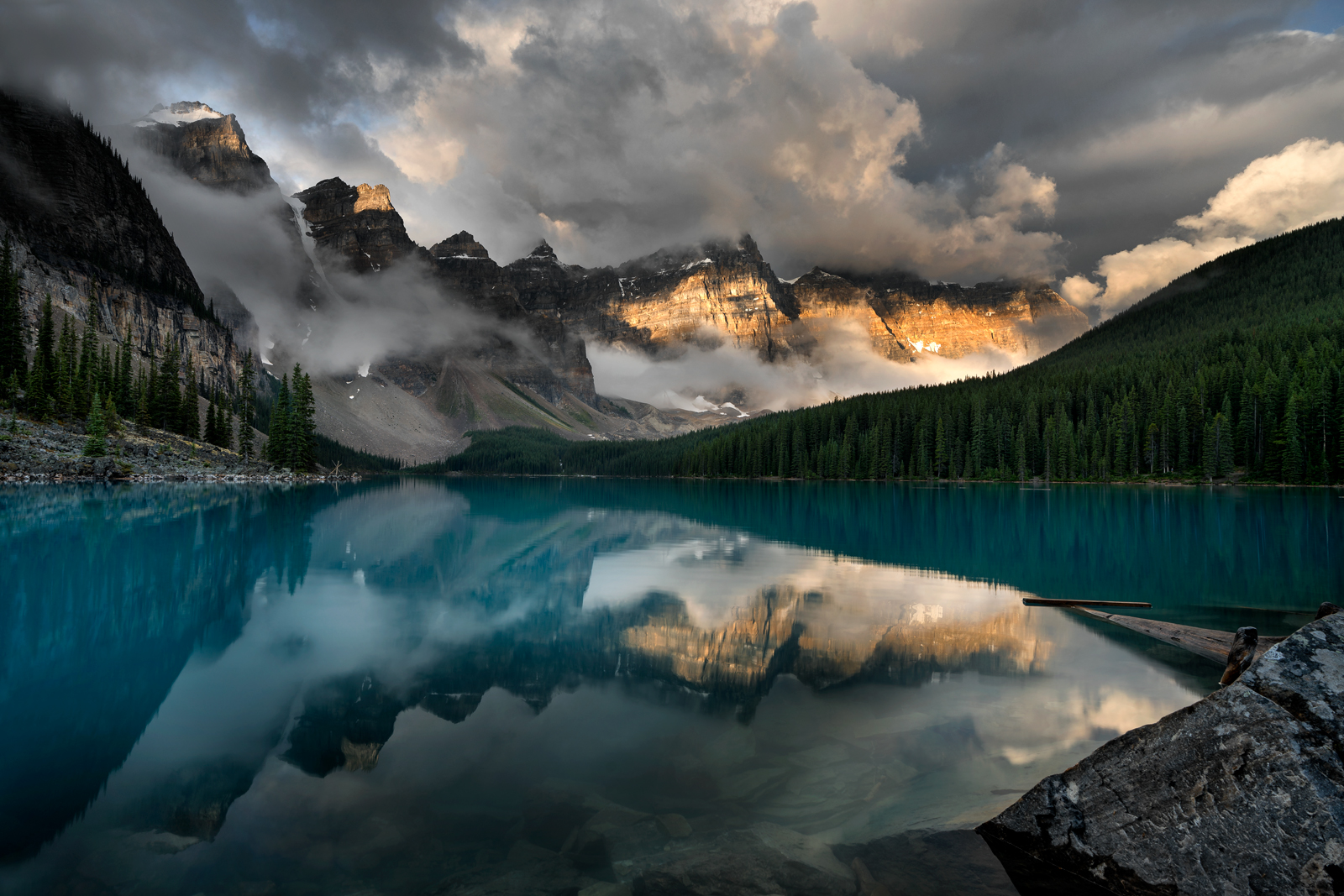 Our last shoot of the day is Moraine Lake for sunset. This lake is a Canadian icon (once featured on the $20 bill), and its not hard to understand why. The lake is a blue-green, glacially fed beauty, situated in the Valley of the Ten Peaks. It is easily one of the most stunning lakes in North America.
Day 4
We will return to Moraine Lake for sunrise, as the conditions are often more favourable in the morning. Sunrise is the best time of day for calm water, reflections, and, if we are really lucky, maybe some low cloud floating through the valley.
After sunrise we visit Herbert Lake for a mid-morning shoot; September is really the best time to see moody low-clouds hugging the mountain tops.
Our class time today will focus on how to edit blue hour blends, and helping you to edit your favourite photos from the trip.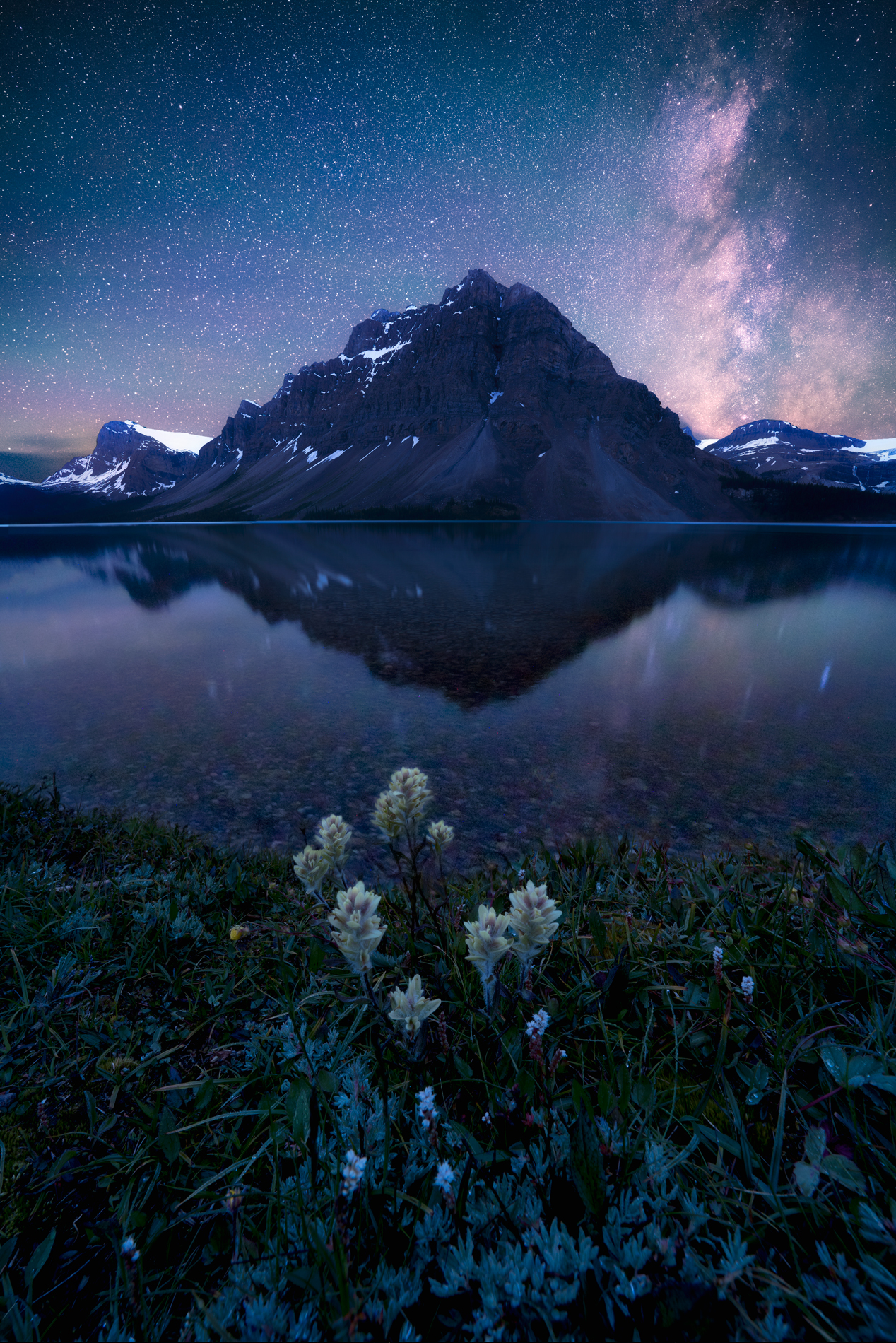 To round out the day our last stop is Emerald Lake for sunset and blue hour. If we are lucky enough to have an aurora in the forecast, this view is north-facing for the best chance of capturing the dancing lights!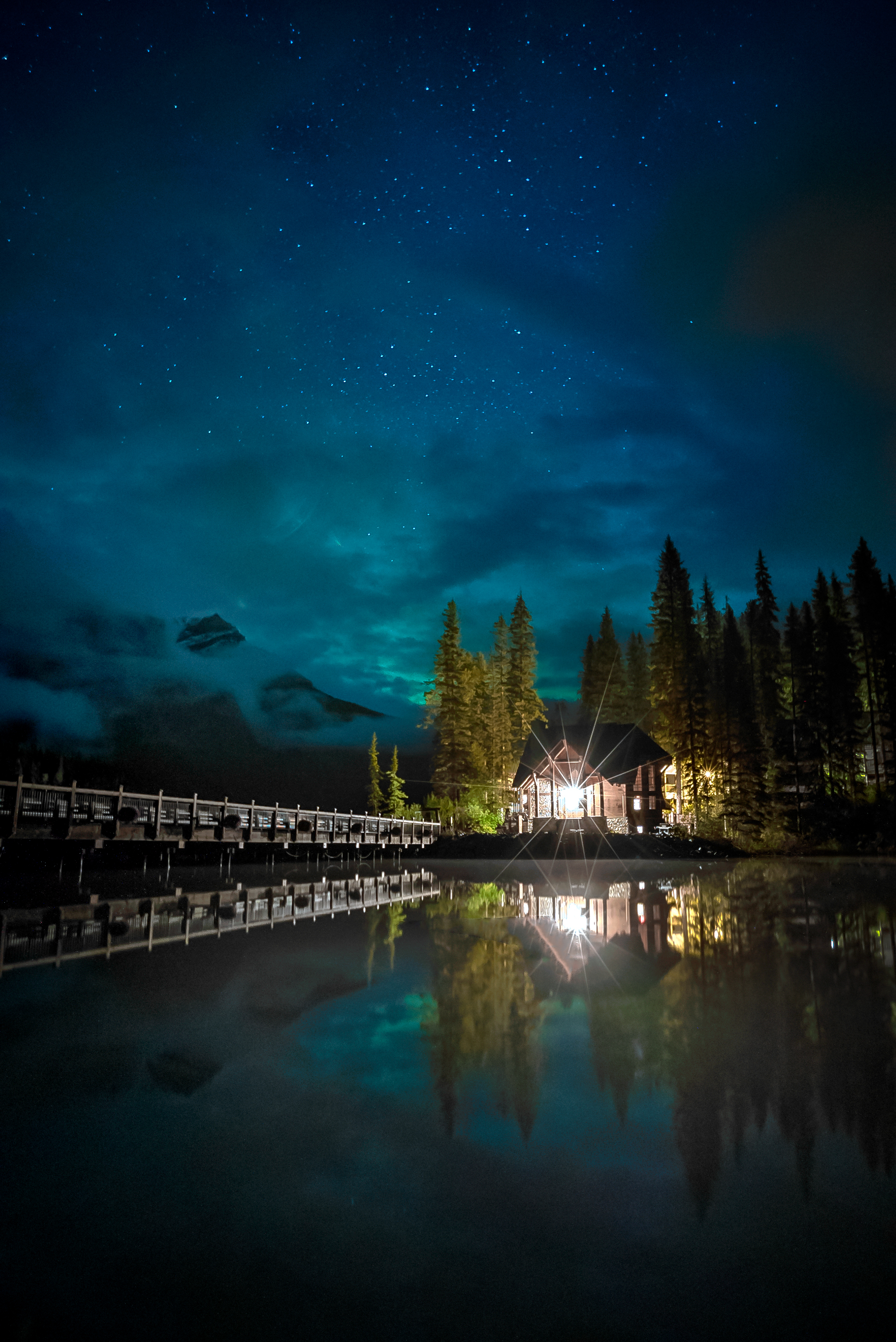 Day 5
There are many beautiful lakes and peaks to explore along the Icefields parkway between Lake Louise and Jasper. Our day will start with a sunrise shoot of Bow Lake, and a mid-morning shoot of Peyto Lake, as we make our way North along this famous stretch of road.
We then arrive at Sunwapta falls for sunset, and hunt for reflections as the evening sun touches the mountain.
Day 6
The fall colours in Jasper National Park are truly stunning; poplar trees and larches turn bright yellow, and the small shrubs turn fiery orange and red. Today, we will spend the day exploring the beauty of Jasper National Park.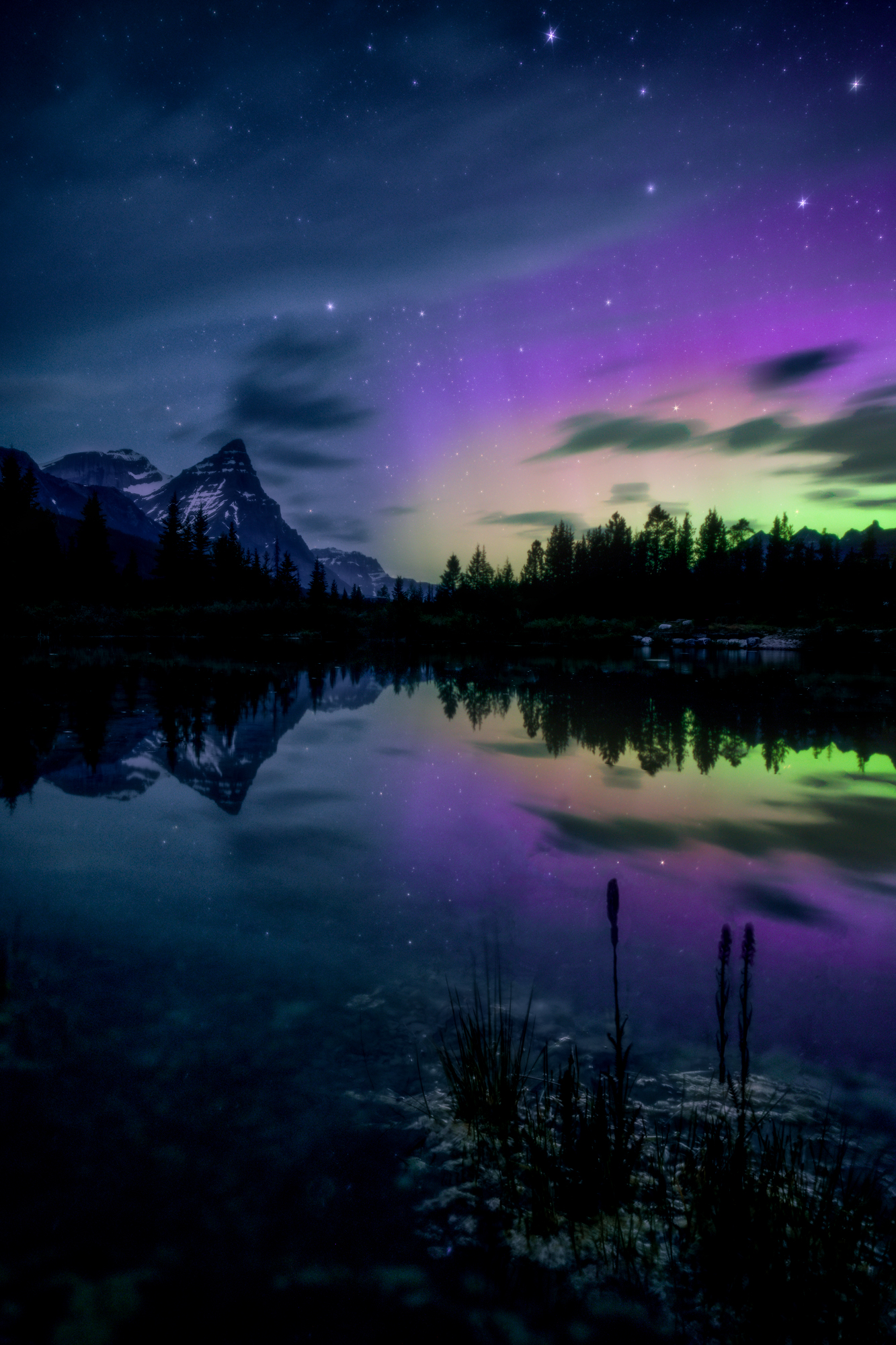 Jasper also offers many locations for shooting the aurora. The itinerary for the evening is flexible with an eye on the aurora forecast.
Day 7
Before we say goodbye to the Rockies, we have one last sunrise shoot. This can be an opportunity to go back and shoot a favourite spot, or a place that we just didn't seem to get the conditions we were hoping for.

Recommended Equipment for the Canadian Rockies Photography Workshop:
Camera with an interchangeable lens
Wide angle, and mid, and long range zoom
A *sturdy* tripod with a ball head. I can't emphasize enough how important it is to have a solid tripod. Many people spend thousands of dollars on cameras and lenses, and mount their gear on a flimsy $60 tripod. If you invested money in a camera, don't risk damaging it by putting it on a tripod that won't stand up to wind and weather!
Shutter release (recommended but not essential)
*A polarizing filter – this is an essential piece of gear for photographing water
Extra batteries
Warm clothes that you can layer – the temperature in September is really comfortable, but it can be cool overnight.
A laptop for post-processing lessons
Comfortable hiking boots
Post-Processing Lessons
There will be some down-time between shoots to process the images from our trip. Make sure you bring a laptop that has Photoshop, Adobe Bridge, and Lightroom installed. I also like Nik (a free software from Google). Trying to install programs while on the trip may prove very difficult with limited internet services. Come prepared to get the most out of our post-processing sessions!
About Me
I am fortunate to call the Canadian Rockies home. I know every inch of foreground at the locations we will visit, and how the light changes through each season. We will make the most out of every day in the classroom, and in the field.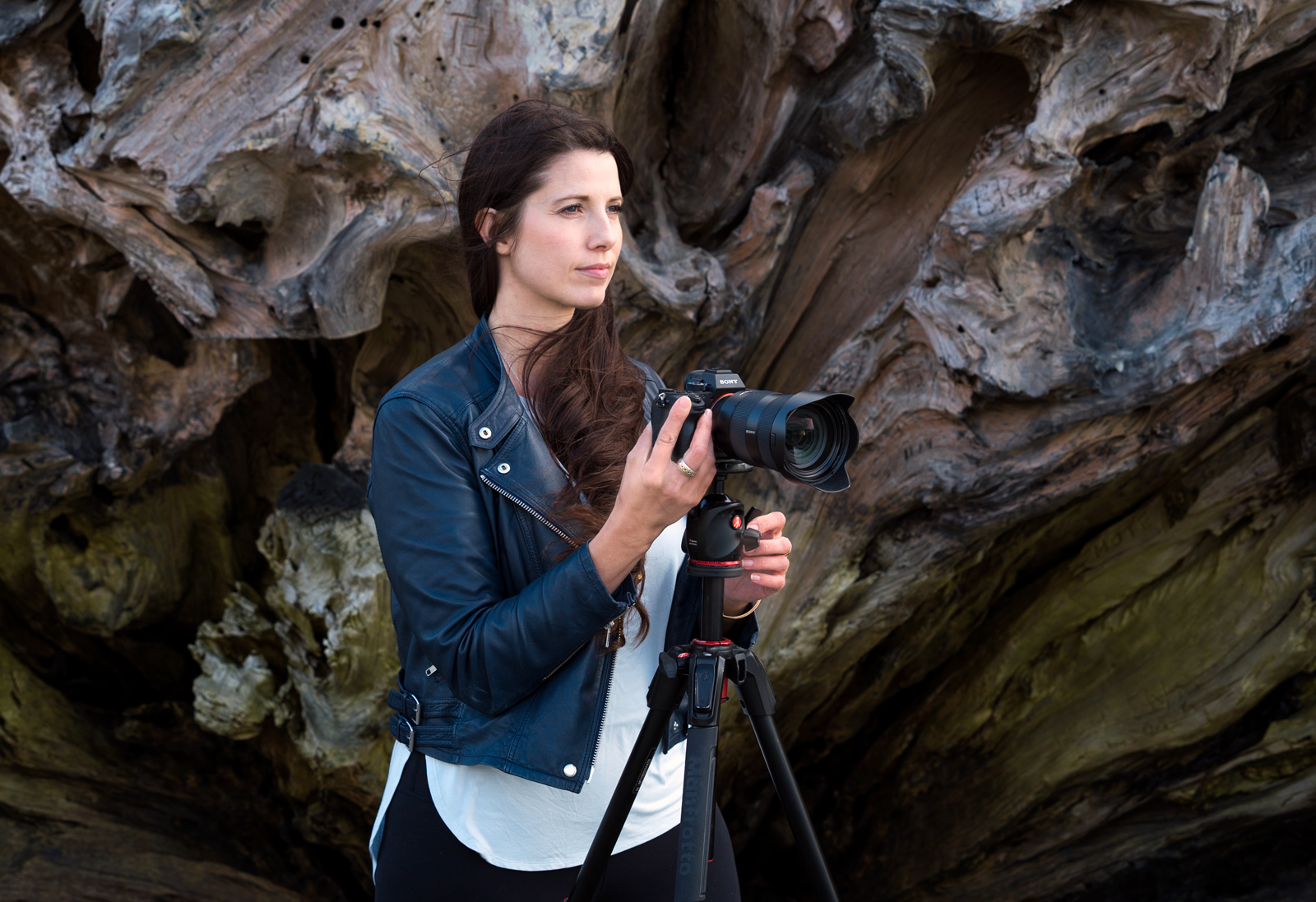 Dates & Prices:
September 17-23, 2023 (6 spots remaining). This edition of the September in the Rockies Photography Workshop will involve short walks from the car.  I strongly believe that the outdoors is for everyone, including those with more limited mobility. If hiking isn't an option for you because of sore knees, or difficulty carrying your gear for long distances, this workshop is for you. This workshop will challenge you to expand your photography skills without putting extra strain on your body. 
September 24-30, 2023 (Sold Out! Join the Waitlist)
New Listing!!! September 30 – October 5, 2023 Hiking Edition! We will be wandering off the beaten track to some of the more hidden gem locations in the Canadian Rockies. Hikes will range from 5-10 km round trip on well established trails with moderate elevation gain. With a bit of hiking we will be able to access more areas with the famous larch trees in the Canadian Rockies. Larch trees look like an evergreen but in the autumn, the needles turn gold before falling. Larch trees are typically found at higher elevations and can be easily found with moderate hikes! 
New Listing!!! September 22nd -28th, 2024 – Hiking Edition! 
September 29th to October 5th, 2024 – No Hiking (6 spots remaining)
The total cost of the workshop is $3990 USD. A $995 deposit is required to reserve your spot. 
Changes Due to Covid
Please note, before Covid, deposits were non-refundable. However, I'm trying to be as flexible as possible. In the event that you cannot attend, deposits can be credited toward another workshop at a later date. 
I will no longer be offering group transportation but will be offering single occupancy accommodations at no additional cost.
Don't hesitate to use the contact form if you have any questions!
I look forward to working with you on the Canadian Rockies Photography Workshop!