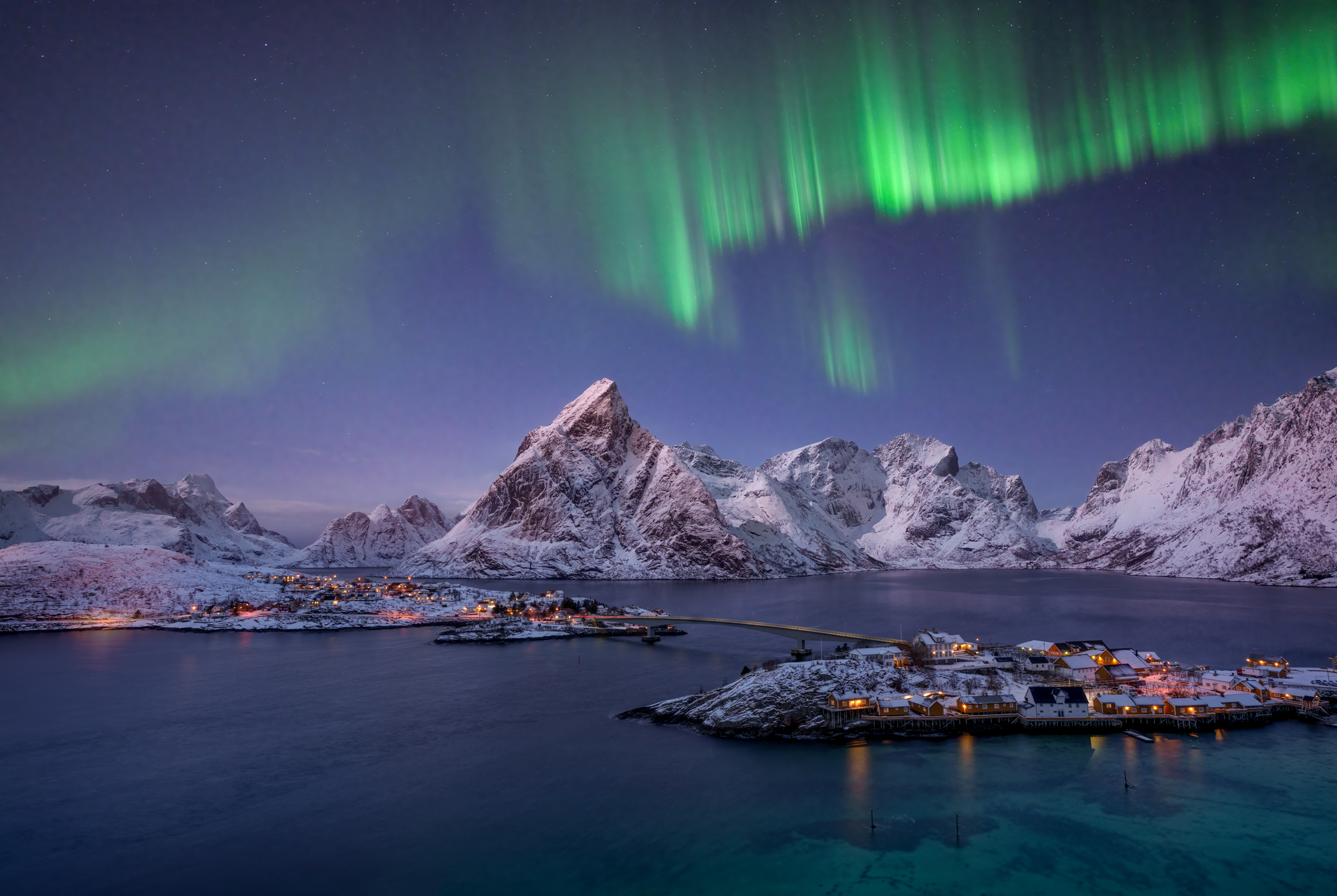 Workshop dates: February 2-9 ( 2 openings), 9-16 (sold out), and 16-23 (1 opening), 2024.
Soft winter light, and long winter nights fill my soul with unspeakable joy. So much so, that I seldom leave my home in the Canadian Rockies during the winter months. But friend, and world-renowned photographer, Dr. Kah-Wai Lin convinced me to join him in Lofoten, and these little islands with their fishing villages, rugged mountains, jaw-dropping sea scapes, CRAZY weather, and clear nights watching the aurora borealis dance completely stole my heart!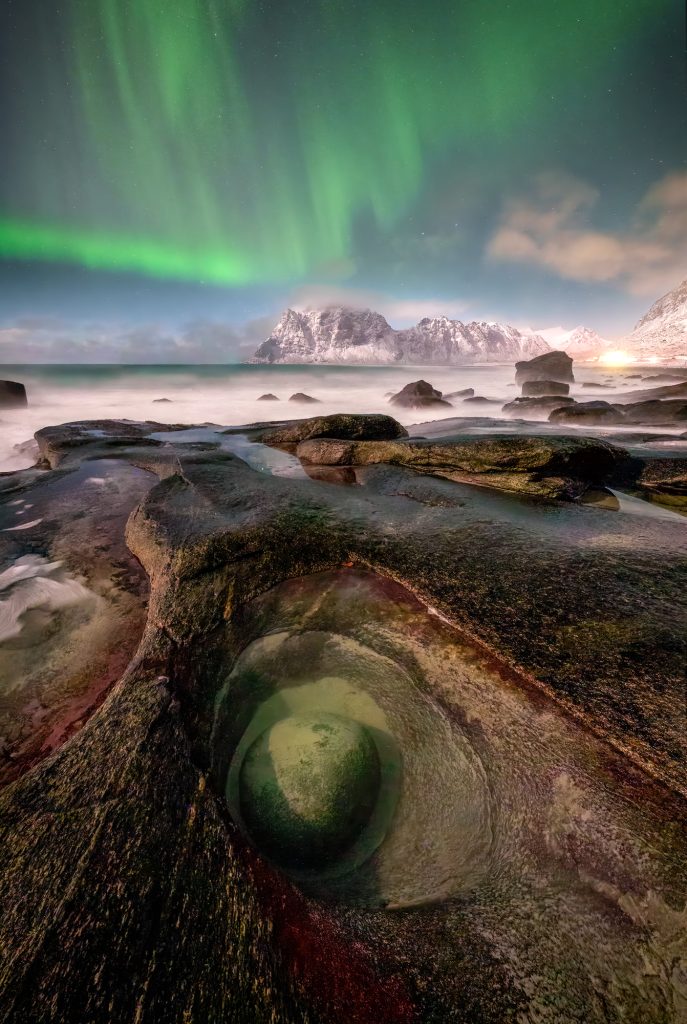 There is so much to experience and photograph in a small geographical area that it is nearly impossible to see everything in a week. And the coastal weather changes so quickly that you can experience four seasons worth of weather in hour! If you have any experience chasing good conditions for photography you will understand that there is no better light than that of passing rain or snow showers and sun breaking through the clouds. Additionally, the sun doesn't get very high in early February so the light is soft all day long. Rain or shine, clouds or clear skies, there is always something beautiful to photograph in Lofoten!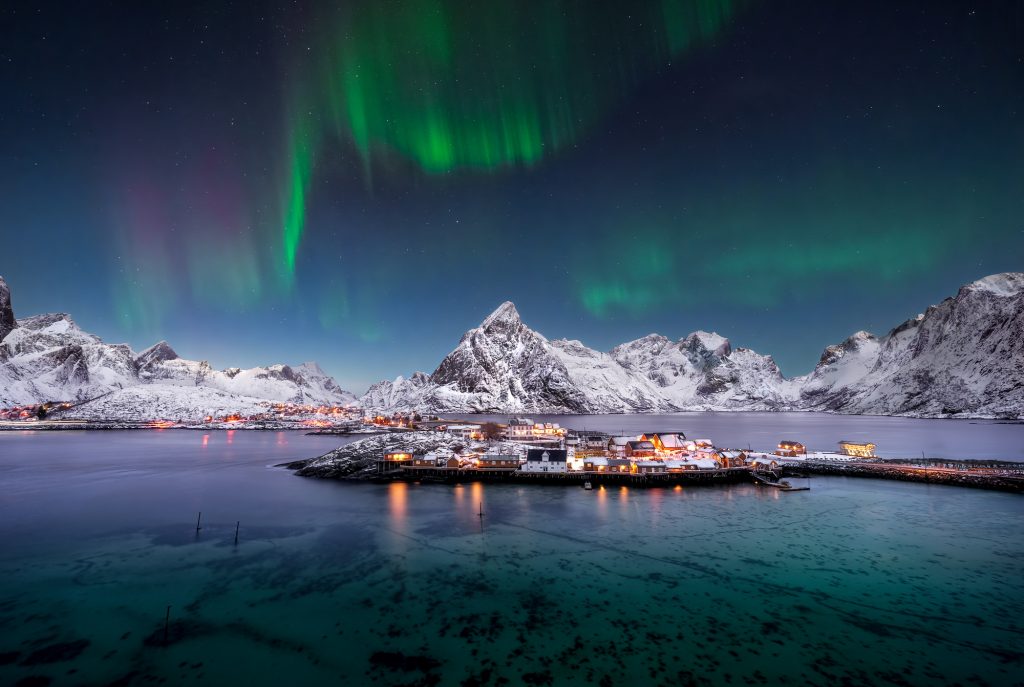 Located at 68 degrees North, the Lofoten Islands sit directly beneath the aurora oval, making it possible to see the dancing lights almost every night with a clear sky. My visit was timed during a full moon, which typically makes photographing the night sky more difficult as the moonlight can overpower the stars. But the beautiful thing about moonlight is the ability to get tack-sharp, beautifully lit foregrounds. And the aurora fell in curtains from the sky with brilliant colour an form. Be still my heart!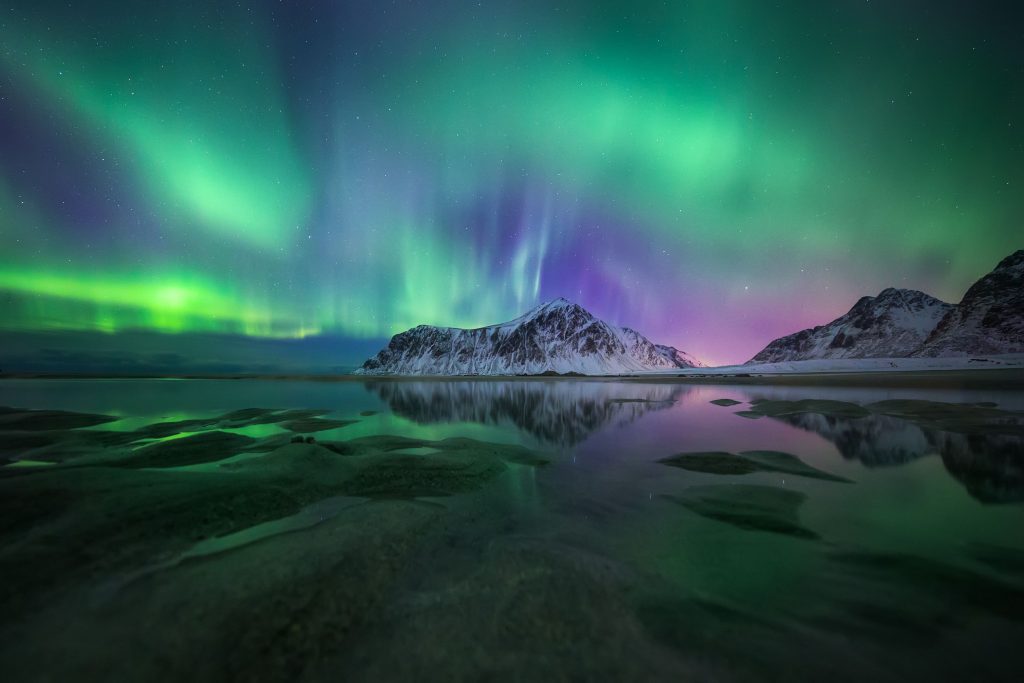 I am already beside myself with anticipation and excitement to return next year during the new moon phase to get another glimpse of the aurora dancing on a dark night. For the science nerds in the audience, our sun is entering a period of 'solar maximum' which will result in more frequent and stronger aurora storms.
If you follow my work you already know that night photography is the area that I shine the brightest in both my personal creativity, and my teaching. I want you to come away from a trip with me with experiences you'll remember for a lifetime, and images you can hang on your wall that you shot with your own camera. I will coach you step by step on how to shoot in the field, and how to put the images together in post so you can take some of the magic of Norway home with you!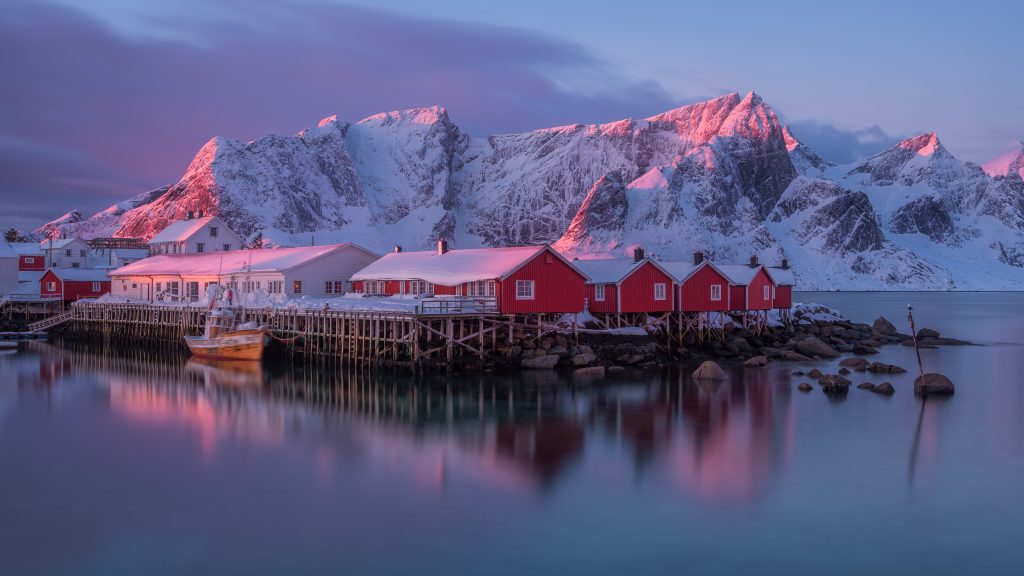 The only thing in question at a location like this is, "when do we sleep!?" In the ten days I visited I had four nights of clear skies for shooting aurora. The other nights I was grateful for the clouds that I could sleep without severe FOMO. I shot from sunrise to sunset most days (I had some sleep-in days after aurora shooting) and I took the opportunity to shoot blue hour when I could.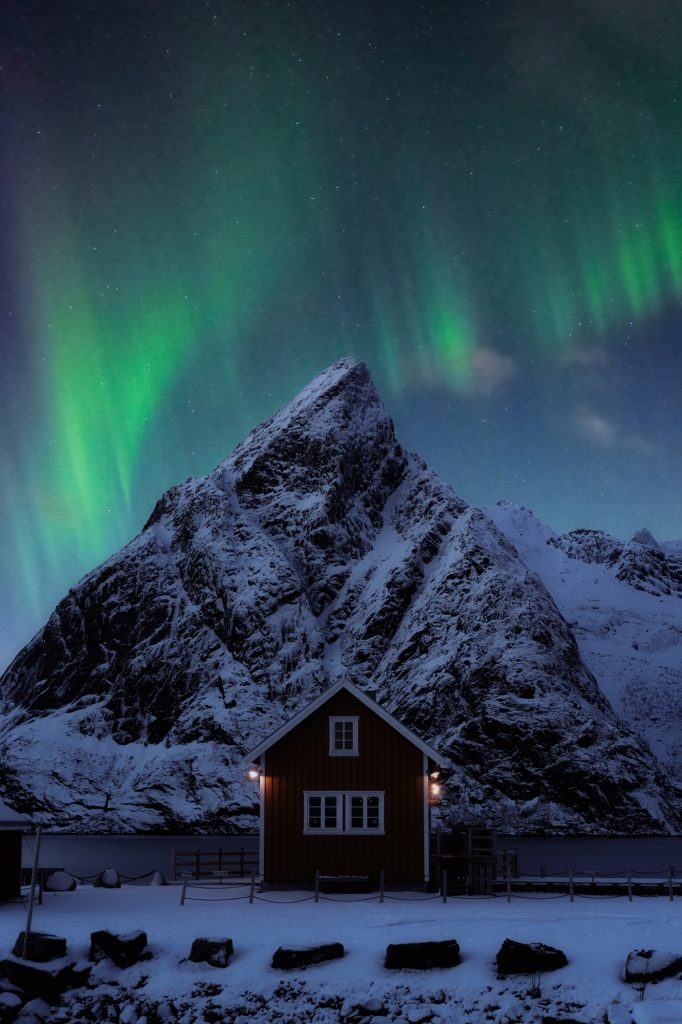 Itinerary at a Glance
Day 1: Arrival – Evenes
We meet up at Evenes (EVE), get settled in our spacious minivans and start our Arctic adventure. Whilst driving southwest towards the Lofoten islands, we will all get to know eachother and discuss our itinerary and the exciting days ahead. If weather and time permits it, we'll shoot sunset and Aurora Borealis as soon as arriving at our basecamp.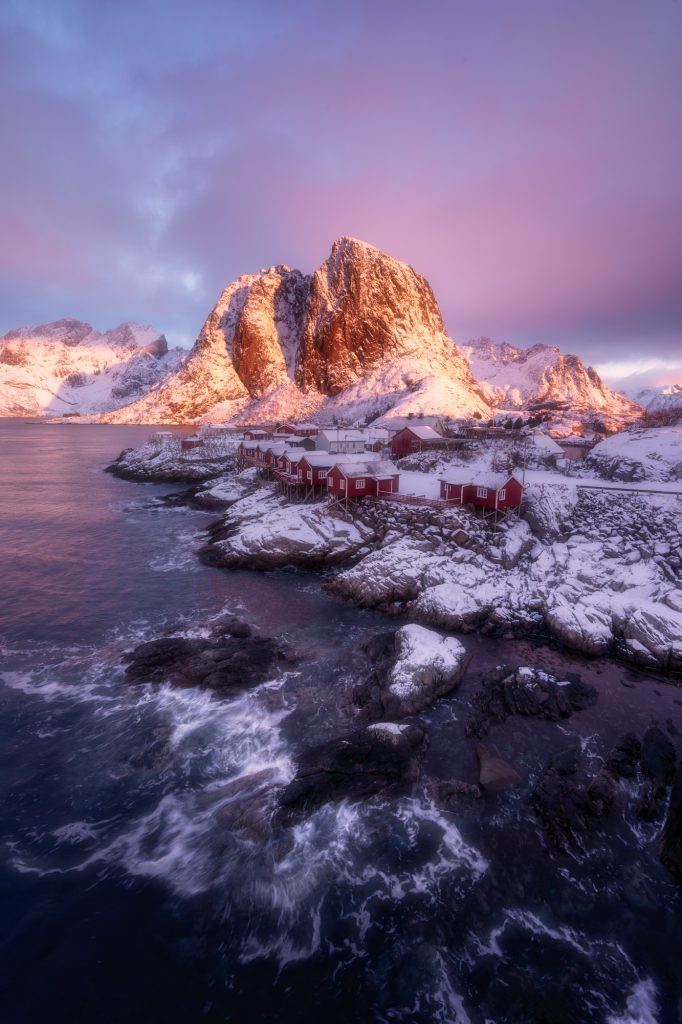 Day 2-4: Reine
Our minivans leave the basecamp bright and early and we will explore the historic village of Reine, quite possibly Lofoten's most prized jewel. We will photograph all the iconic viewpoints, traditional fisherman cabins, jagged granite mountains, colorful fjords and lots more. The surrounding area and islands are extremely picturesque and we will spend the entire days exploring new angles and perspectives. Highlights include locations such as Flakstad (Skagsanden), Fredvang, Nusfjord, Å, Ramberg, Selfjord and more.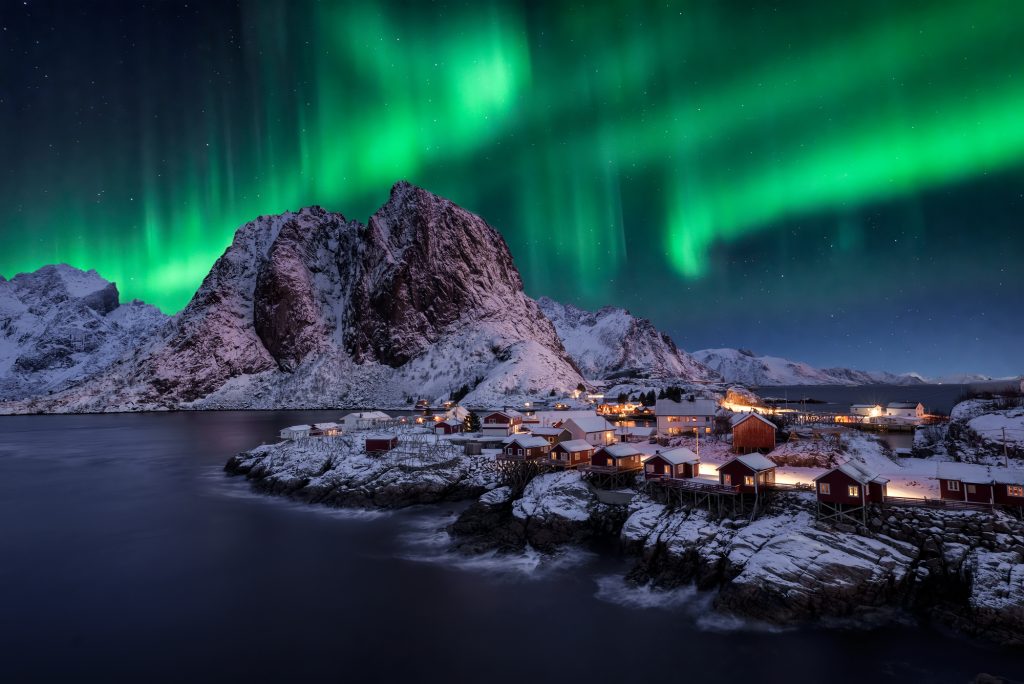 Day 5-7: Leknes
This area is real close to all the world renowned beaches such as Utakleiv, Haukland, Unstad and Vik. All of which are ideal in regards to Auroral activity. We will be chasing the unique Arctic light and explore the before mentioned beaches, as well as Ballstad, Vareid, Myrland and Valberg.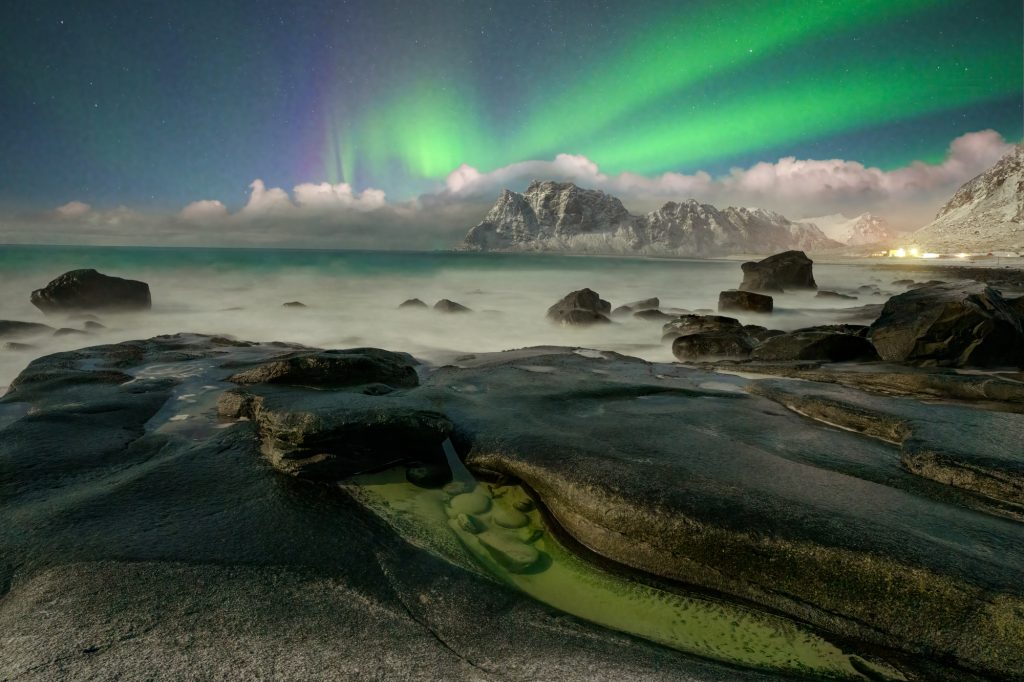 Day 8: Departure – Evenes
After the breakfast, we will transport you to Evenes Airport (EVE) in due time for your flight home, with the wonderful memories and images.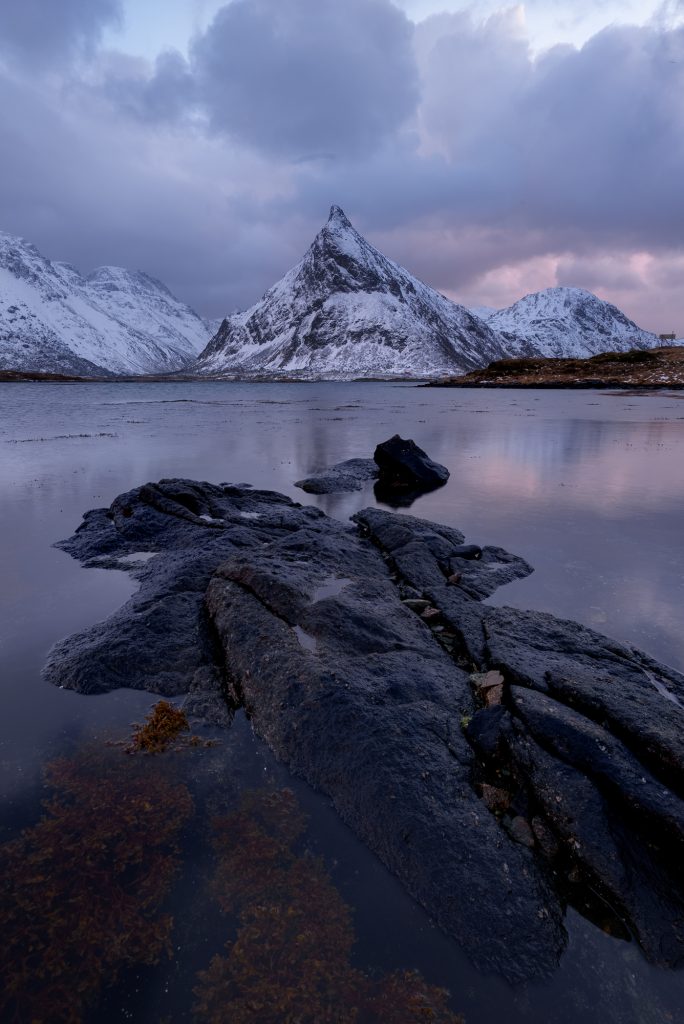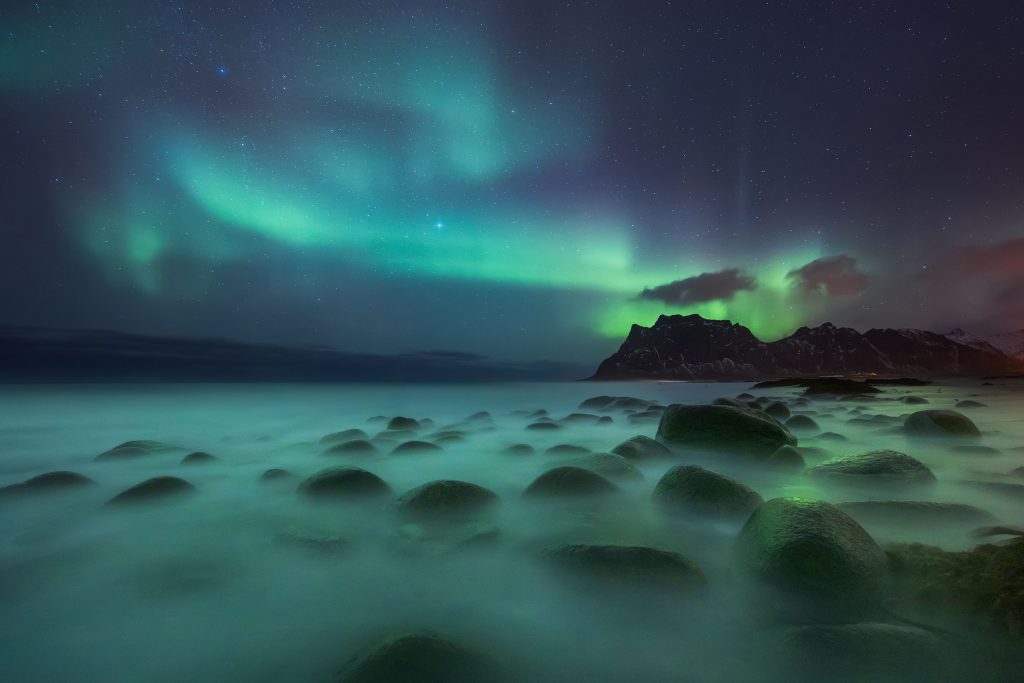 What is Included
Two/three professional photographer guides
Transportation to and from airport
Ground transportation in spacious vans
Accommodation for 8 days and 7 nights
Outdoor photography instruction
Landscape photography masterclass
Post-processing masterclass
Exclusive discounts on photo equipment in our camera store, Stetinden Photo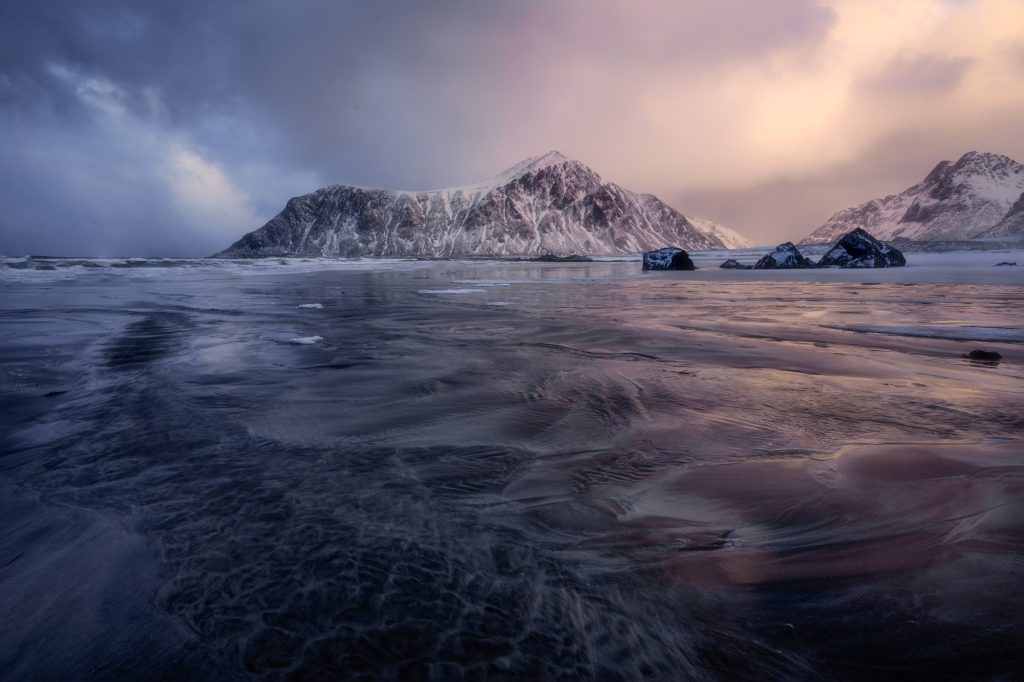 More Details
The workshop starts in Evenes, Norway. It is $4449 for a double occupancy room, or $5249 for a single occupancy room. A deposit of $1000 is due at sign-up to hold your spot. You can use the 'balance remaining' buttons to pay the balance (due 120 days prior to the workshop start date).
If you wish to pay with e-transfer, please email me at rossrachel@mac.com. If you wish to pay via PayPal or credit card, a 3.5% PayPal fee will be added to the transaction fee.