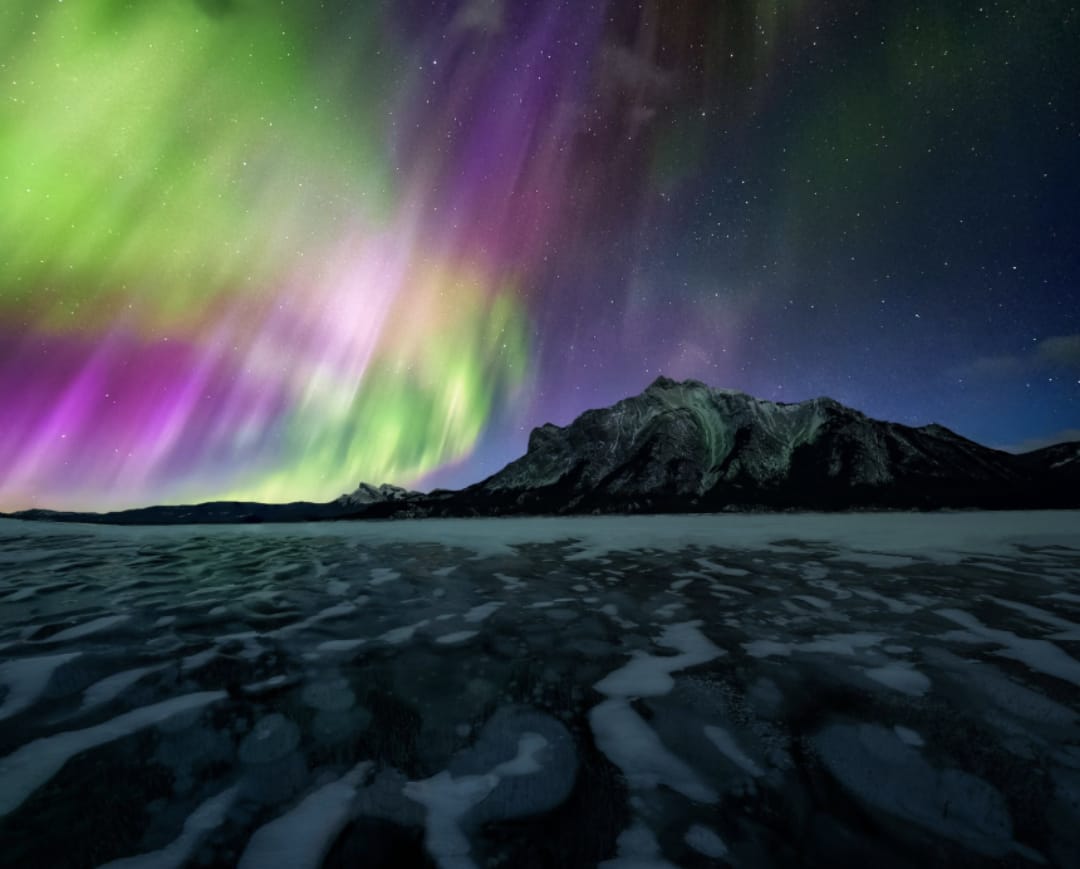 It is no secret that winter is my favourite season, and there are few places in the world that rival the Canadian Rockies for winter photography. The snow, ice, and frost formations transform the landscape into breathtaking and dreamy scenes that look as though they come straight from a storybook. Snow is the great simplifier of often complicated landscapes.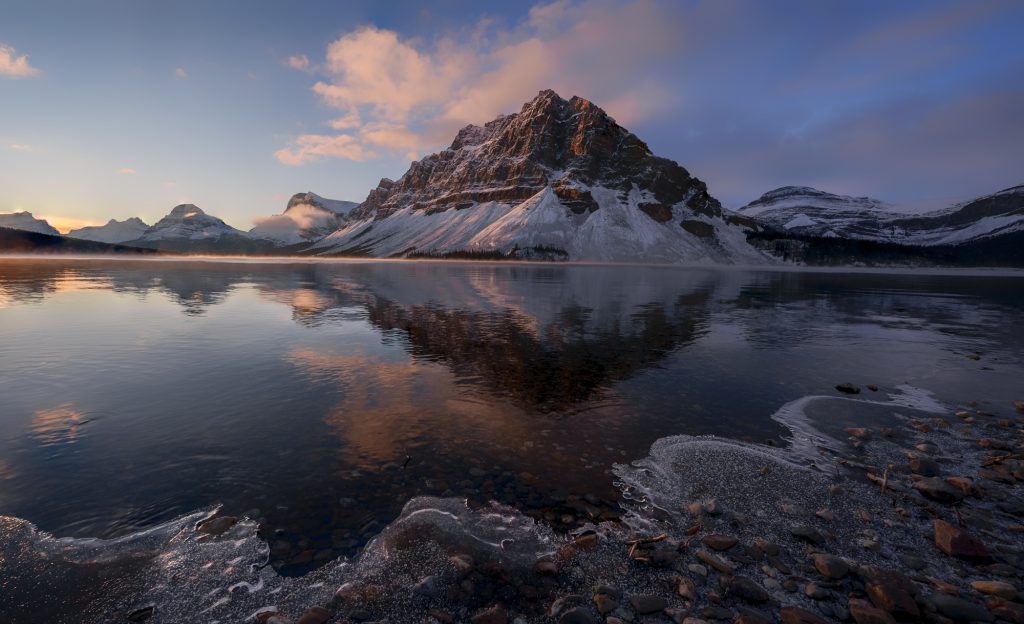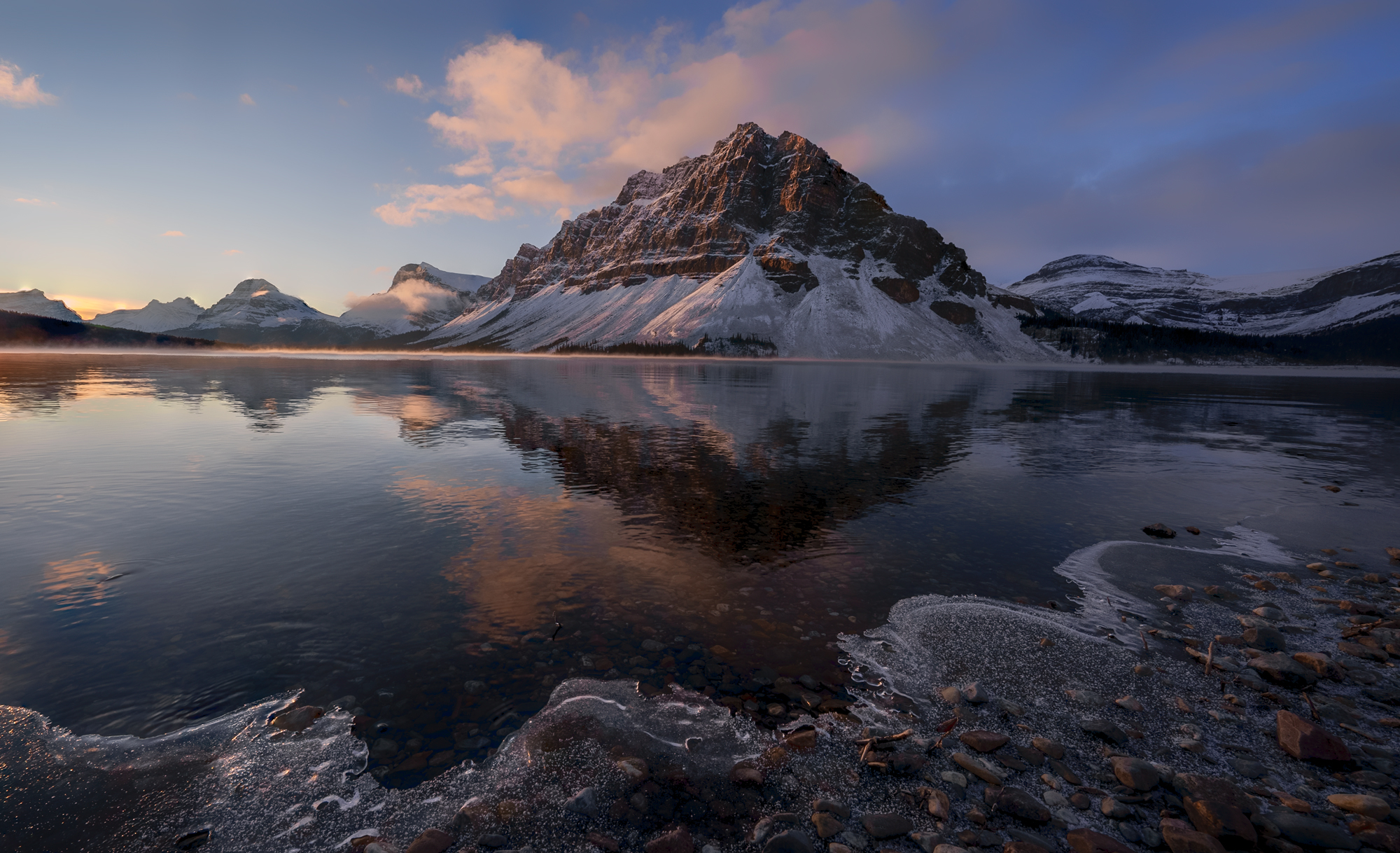 What you may not know, is that for a brief time in November, magic happens! This is a period of transition from autumn into the stillness of late winter when some lakes begin to freeze, while deeper, jewel-green rivers and glacial lakes are still flowing.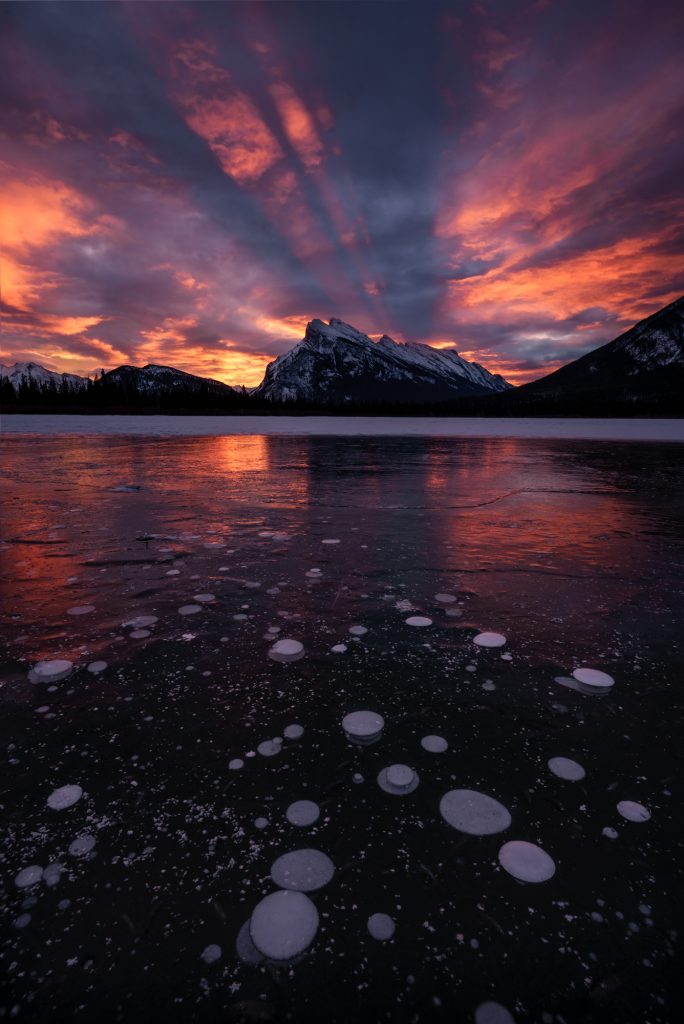 In the frozen lakes, early season methane bubbles begin to form. One of my favourite things about November is to get out and hunt for the frozen methane bubbles on the lakes before they get covered with snow for the winter. Yet in the deeper bodies of water, the contrast between the jewel-tones of the lakes and rivers against the snow is breathtaking.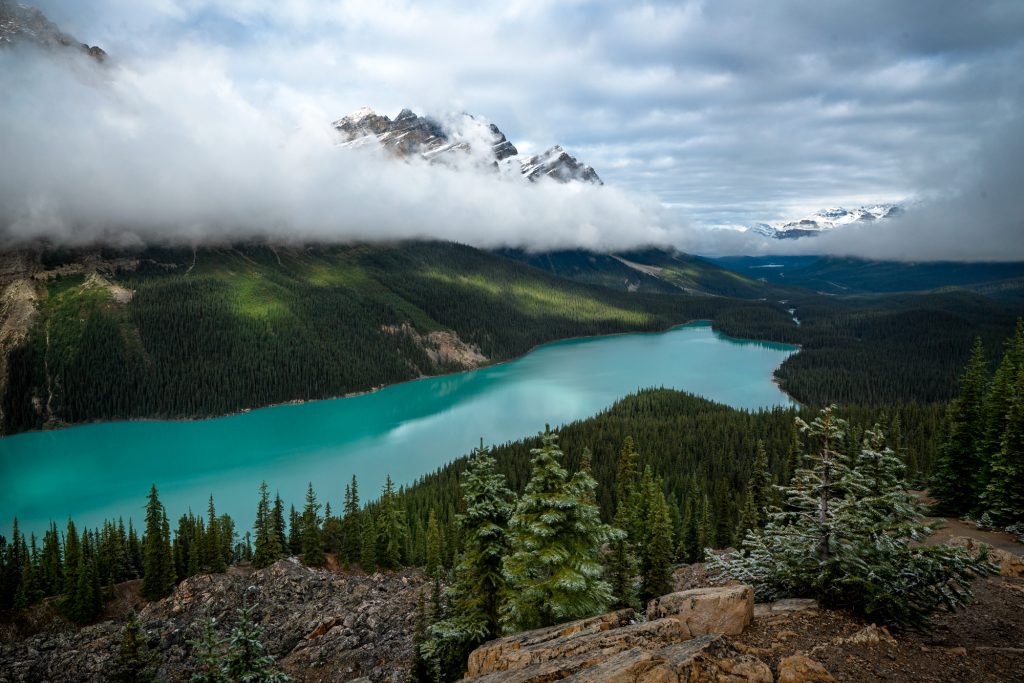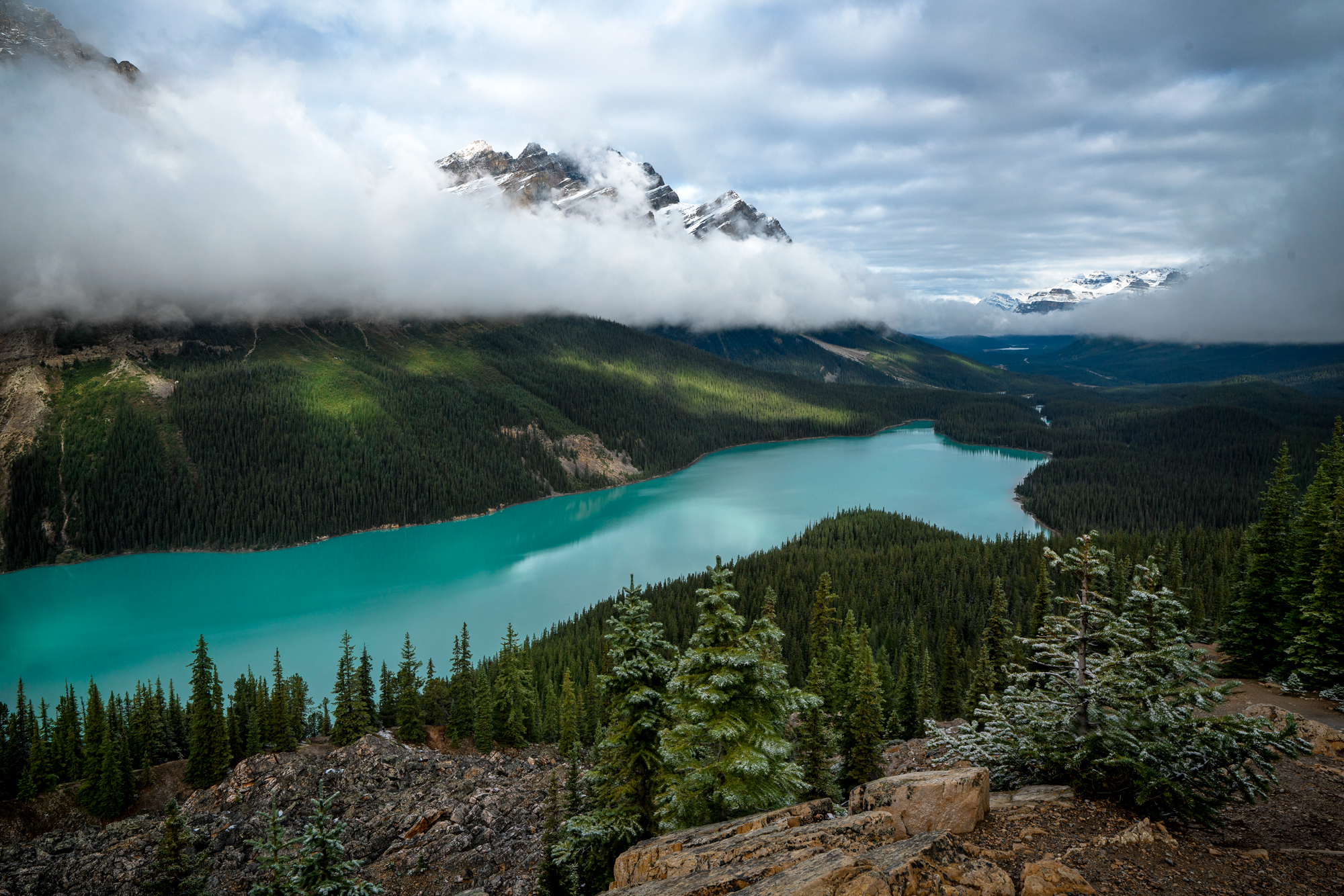 November skies are even more special than the endless opportunities to seek the frozen methane bubbles, frost flowers (yes! if temperatures are cold we can see frost flowers!), and reflections. Locals refer to this time of year as "never miss a sunrise November." Although there are never any guarantees with weather, we get more fiery sunrises in November than any other time of the year.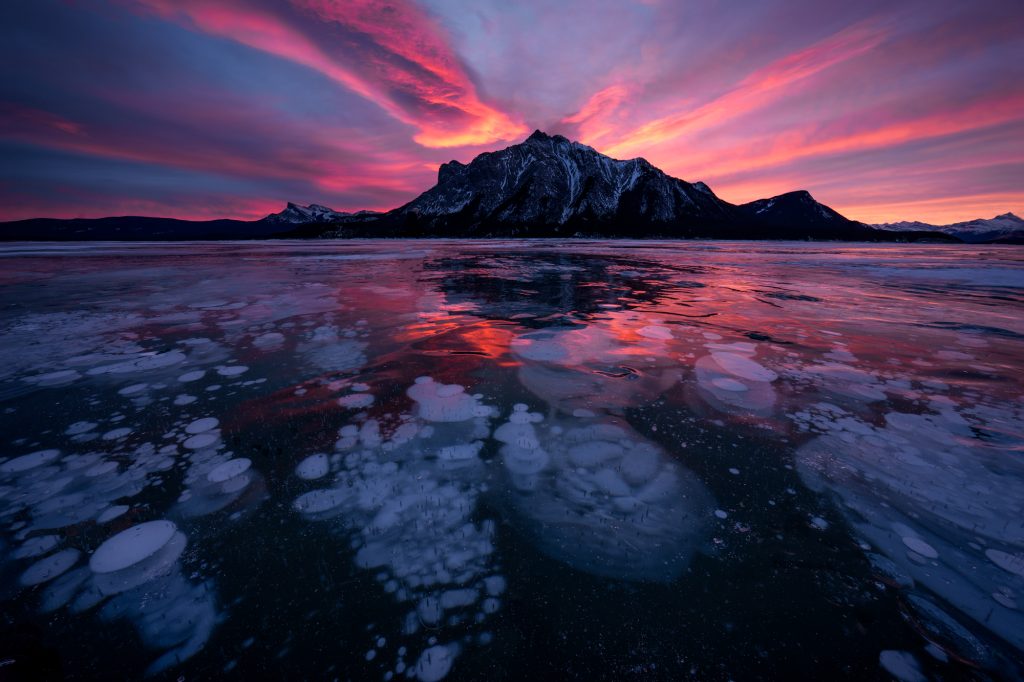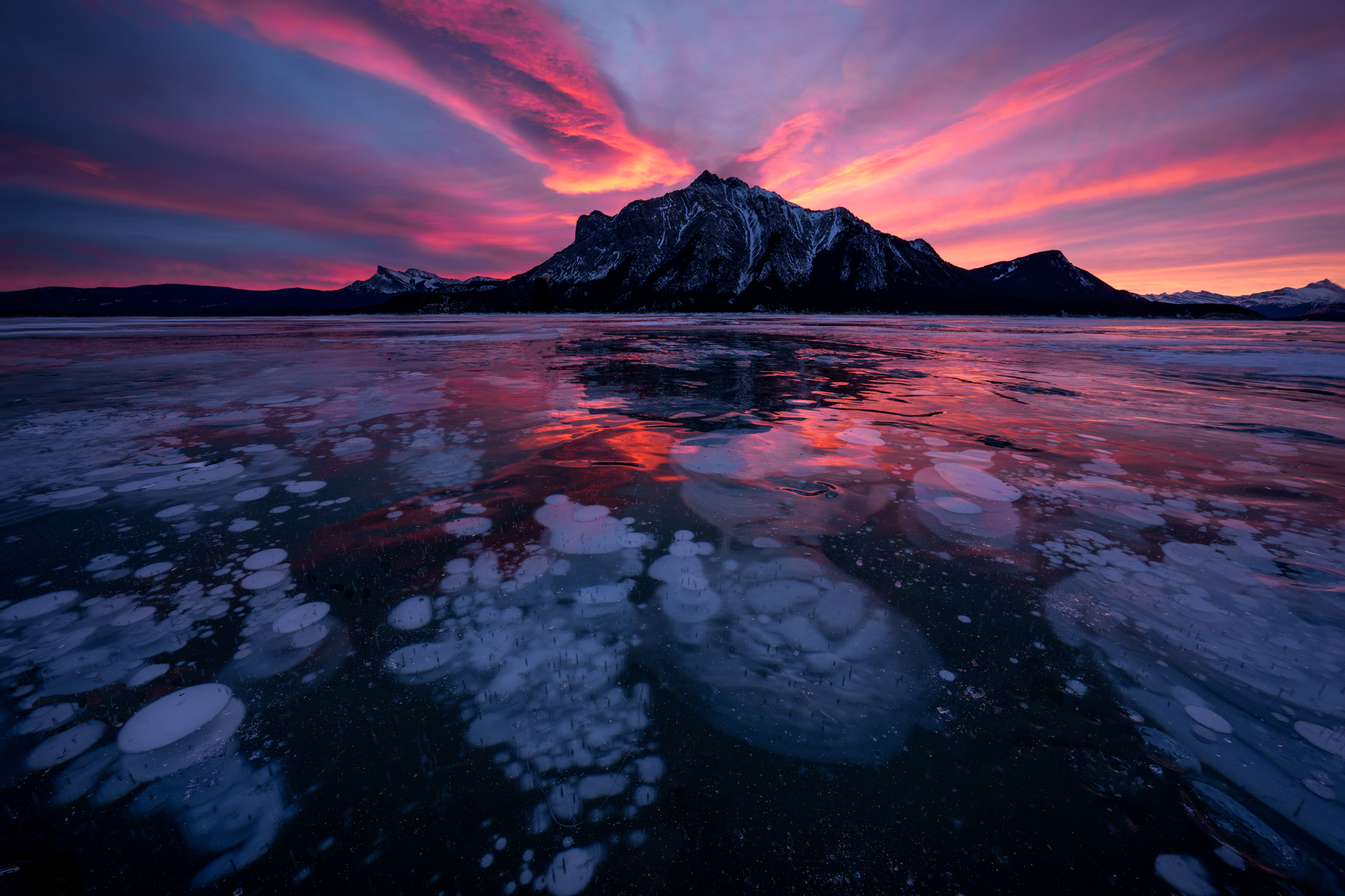 When the sun goes down, the winter night sky dances over the ice and snow. We have truly dark skies here in the Canadian Rockies. Have you have never experienced a Bortle 1 sky? The stars in the National Parks are so bright it will feel like you can reach out and pluck them from the sky, or scoop them out of the reflections is the water.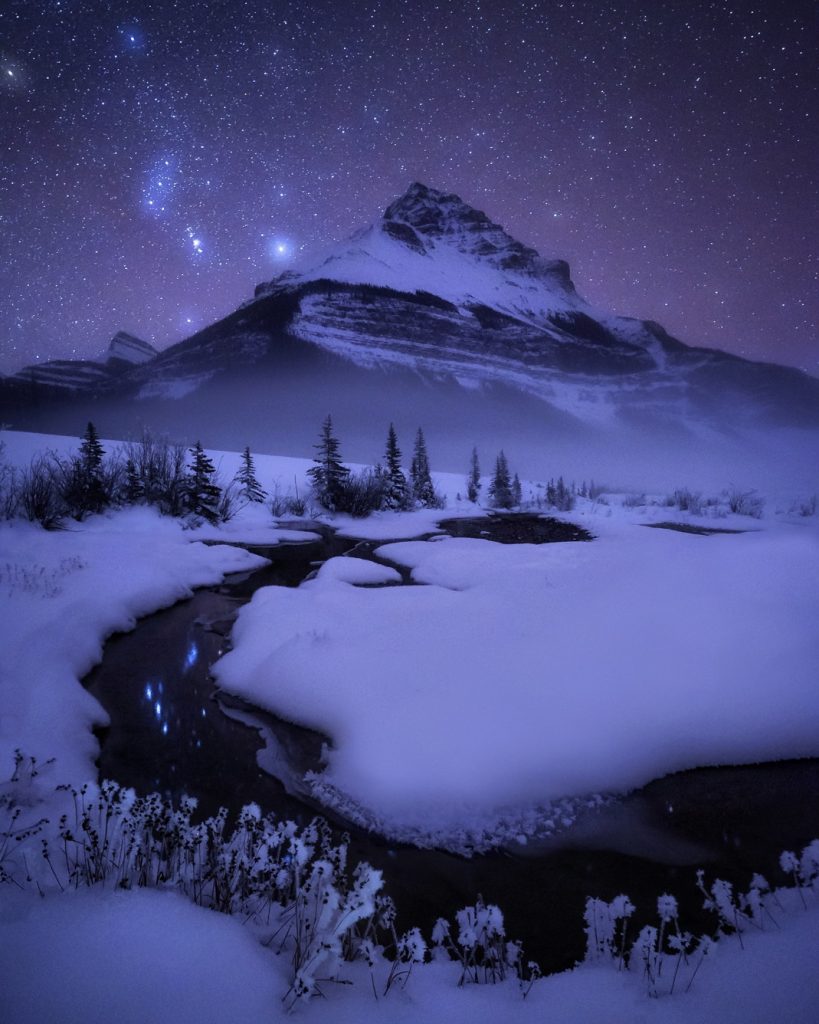 Our long winter nights, and the approach of solar maximum also make November a great opportunity to see the enchanting dance of the Aurora Borealis. Last November we had Kp6 and Kp8 conditions! At this latitude (51 degrees North), a Kp4 aurora can be seen when looking north, and a Kp5 is seen as dancing pillars of light. At Kp6, the aurora can be seen overhead and in any direction. At Kp8, you can film the dancing lights with your cell phone; it's an utterly breathtaking experience!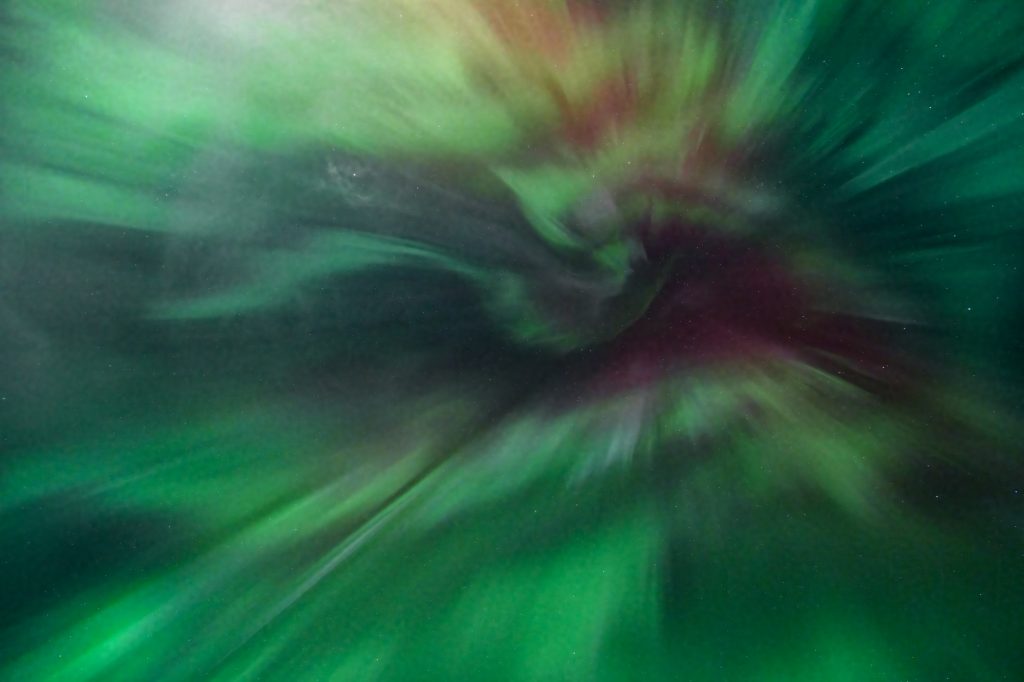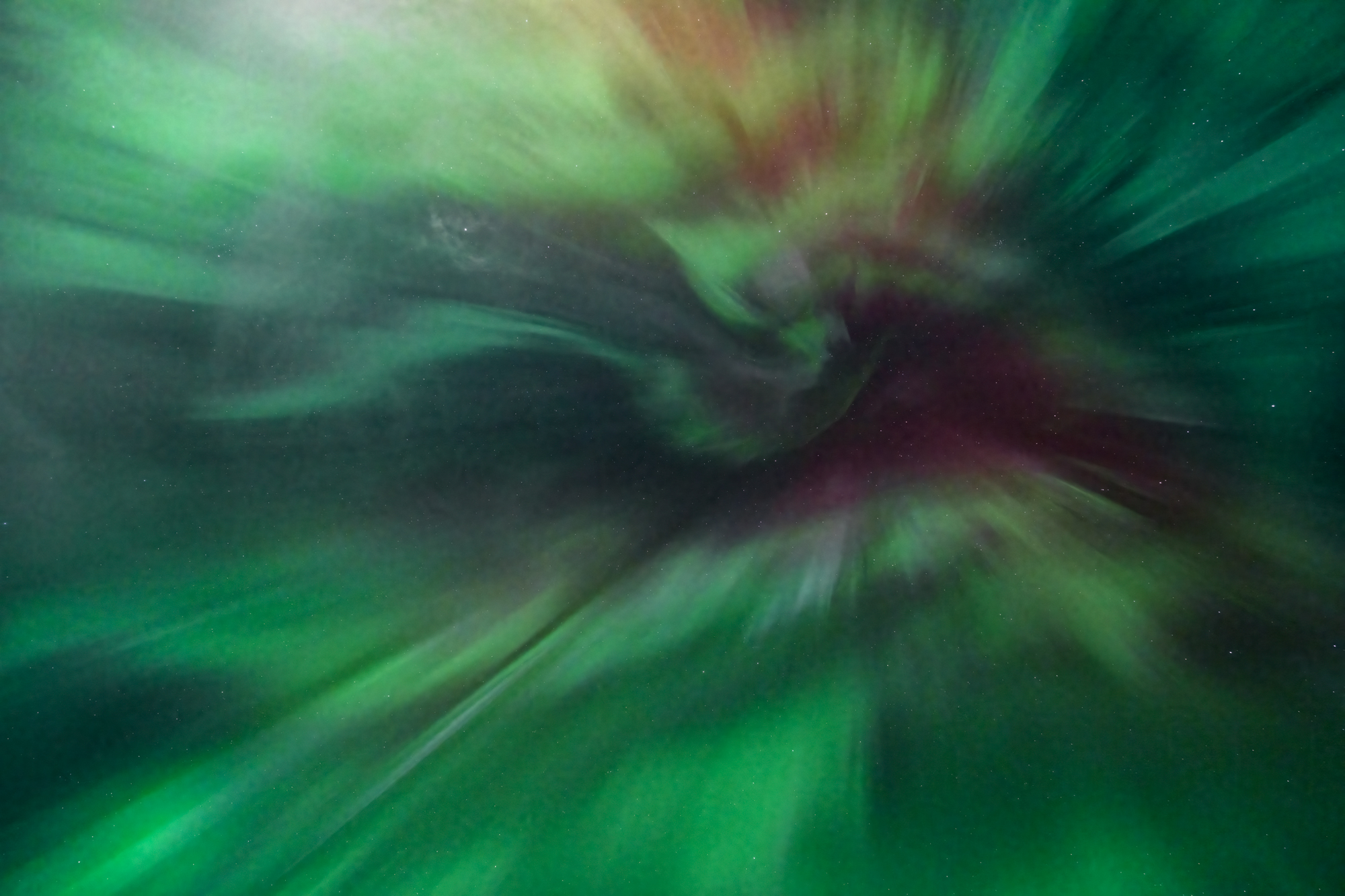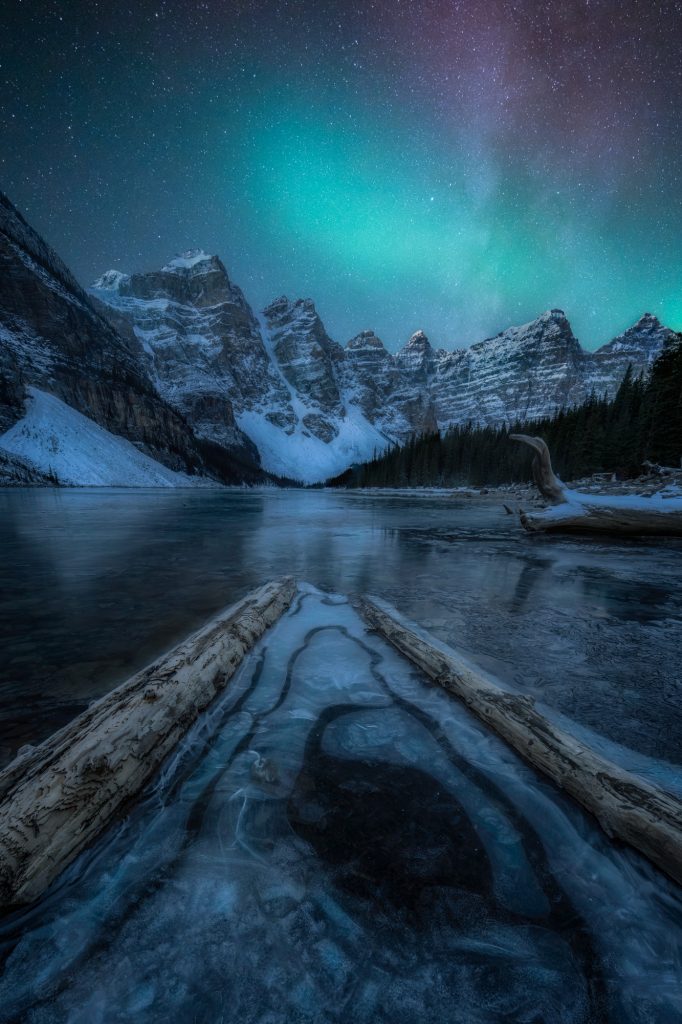 Aurora over the iconic Moraine Lake looking SE, and new methane bubbles forming along the lakeshore. This lake is unfortunately not easily accessible in November but the shot exemplifies what is possible as the season transitions.
It wouldn't be a winter night in the Rockies without getting a glimpse of Orion floating through the night sky. For this workshop, I will have star trackers available to help you capture the nebulosity around Orion, and the amazing colour of the stars. If you have never tried an astro-tracker, this is a good opportunity to try long exposures at lower ISOs. This method helps to preserve colour in the stars, and enables shooting at narrower apertures, and thus capturing sharper stars.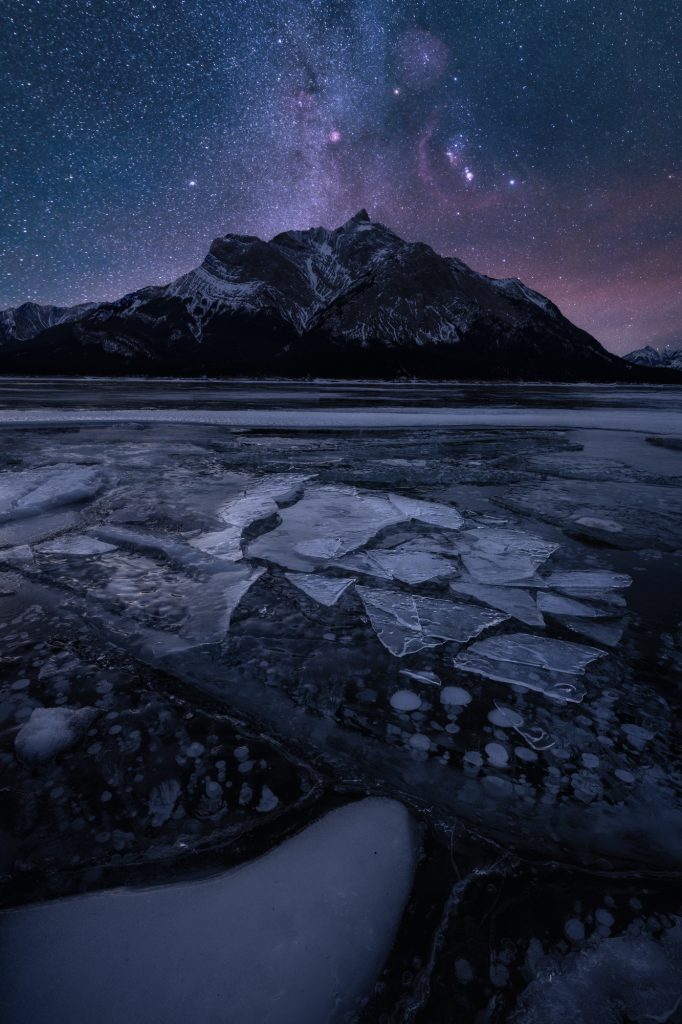 If you have an astro-modified camera, bring it! Although astro-modified cameras are not necessary for the workshop, they are amazingly fun to use and bring out the fullness of the nebulosity around Orion.
What to expect on this workshop
We will shoot from sunset to sunrise, and sleep during the day. If we do not get clear nights we will explore the wintry beauty of the Canadian Rockies during the day, or spend our days learning theory and editing.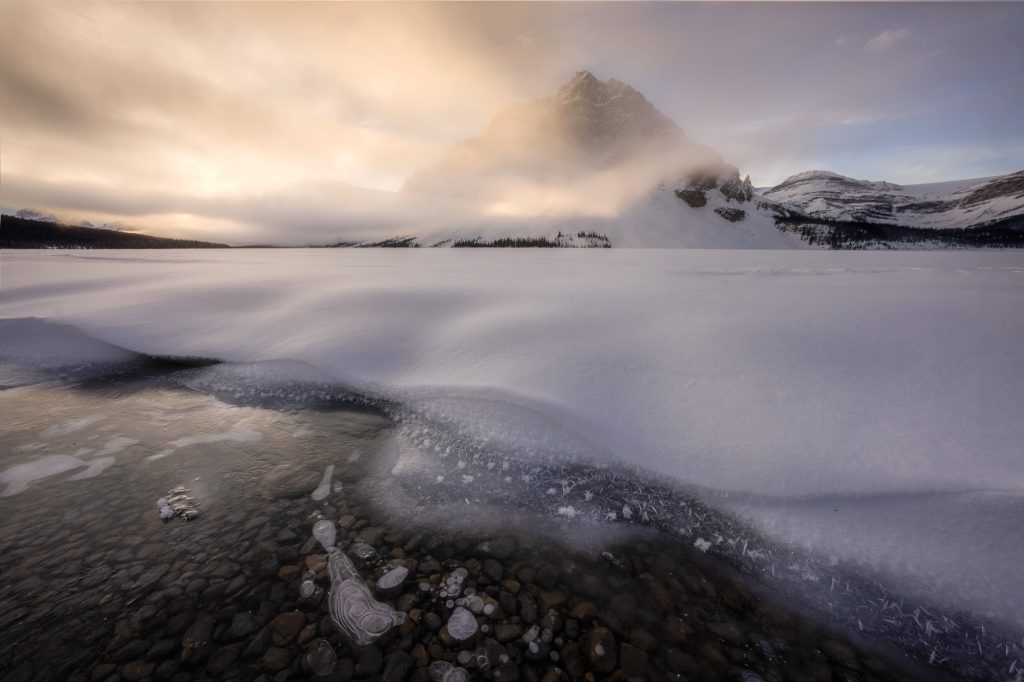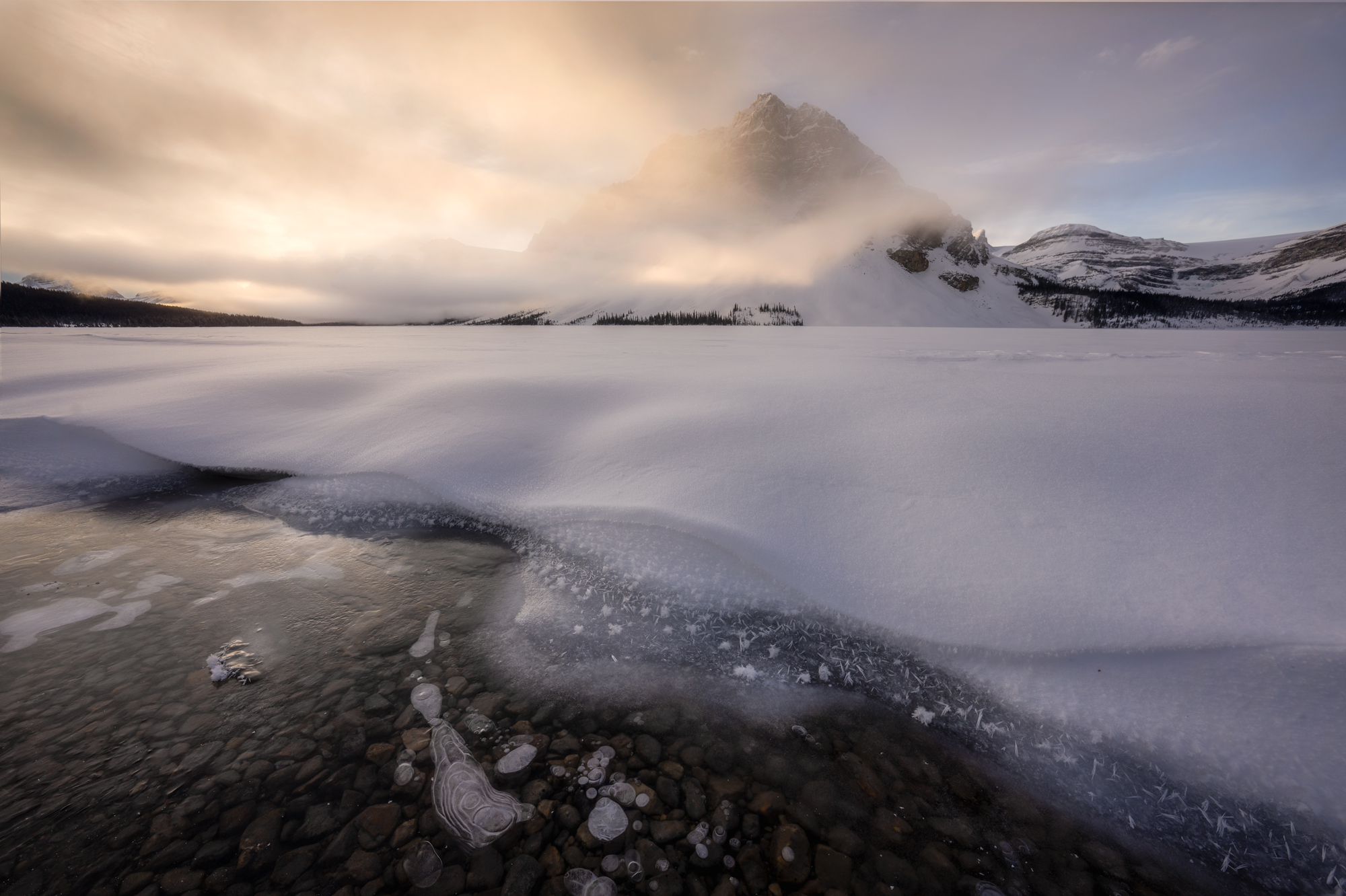 Accommodations & Transportation
The Winter Skies, Aurora & Orion Chase photography workshop includes all lodging and transportation.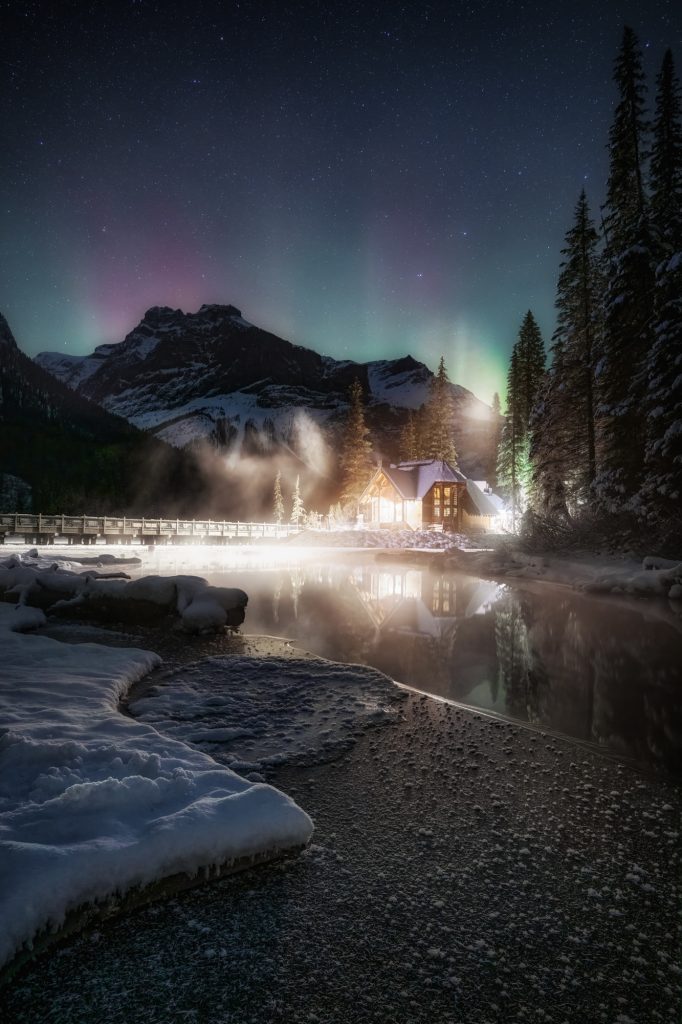 Weather
The weather in November is variable with average high temperatures around 0 degrees Celsius and average low temperatures around -10 degrees Celsius. However, it is not uncommon to get a 'cold snap' with temperatures as low as -20 degrees Celsius. The cold is a 'dry' cold and is easily managed with good layers. Check out my "Recommended Gear" post for everything you need to know for a winter workshop with me, including travel recommendations.
More Details
We have six nights and seven days to fill your memory cards!
Date: November 3-9, 2024
Maximum group size is 10 participants.
*Deposits are non-refundable but can be credited toward another workshop at a later date.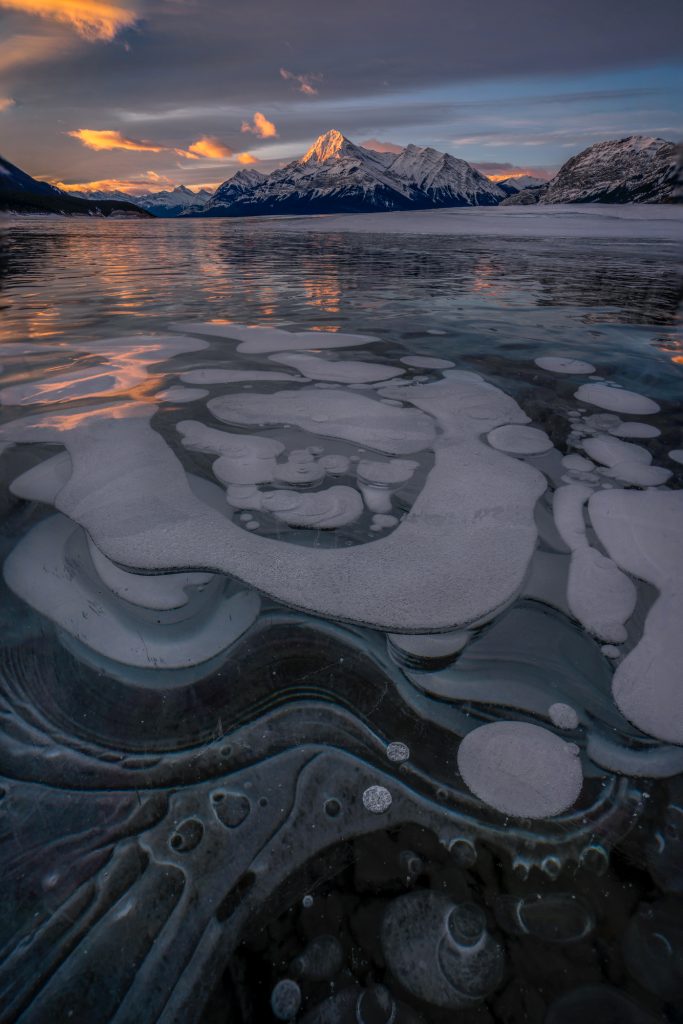 About Me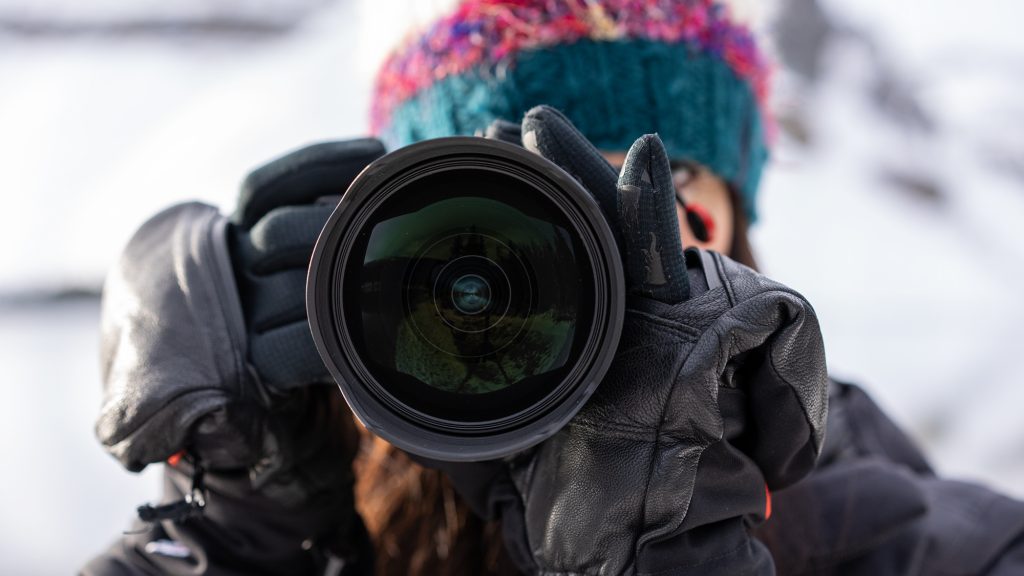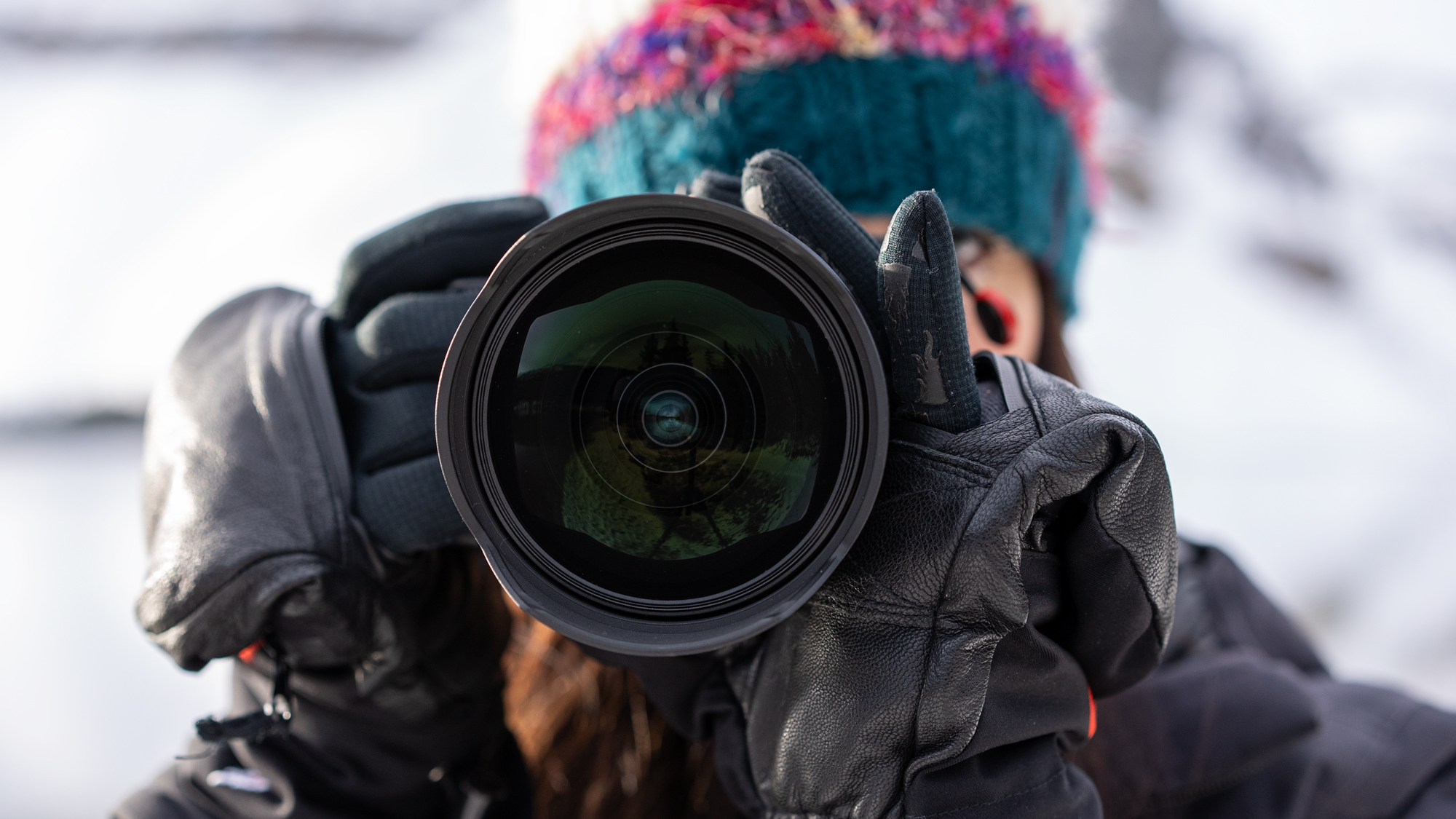 There is little that inspires me more than a sky full of stars! A few years ago I embarked on a personal project to spend 100 nights under the stars. That project really opened my eyes to the incredible beauty of the night sky, in ways that I had never anticipated. I had always thought about night shooting as getting out on the darkest nights to shoot the Milky Way or aurora. However, I soon learned that moonrise and moonset can be completely captivating, that moonlight is an ally to capturing the aurora, and that winter nights are most captivating, even in the absence of the Milky Way core.
I am a passionate educator. It is my goal to ensure you leave this workshop with the skills and confidence to shoot in any low light situation.
Please do not hesitate to contact me if you have any questions!