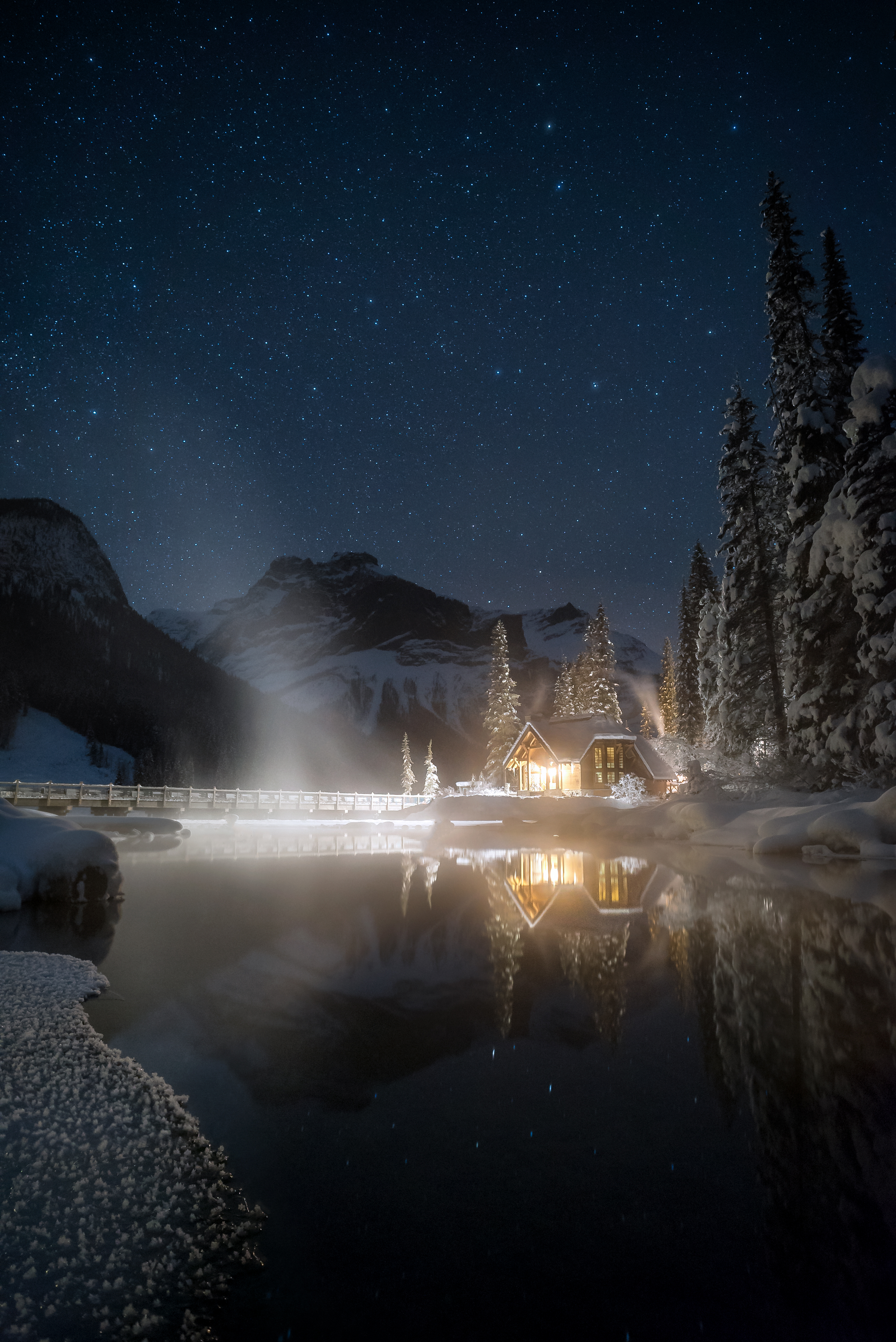 This 'Winter Cabin' Focus Stacking and Exposure Blending Editing Tutorial is suited for beginner and intermediate level photographers. The video provides an in-depth discussion with example images of when you would need use techniques like focus stacking and exposure blending, as well as step-by-step instruction of how to blend those images together using Photoshop.
About the Image
This photo was taken on a very chilly winter night in the Canadian Rockies. The temperature had dipped down below 30 degrees Celsius when I arrived at the lake. But the cold temperatures create the most magical conditions with mist, intricate frost flowers, and frozen bubbles suspended in the ice.
To create this image, I laid down in a snowbank and gingerly rested my camera and tripod on the thin sheet of ice that you see in the foreground. That ice was only about a quarter of an inch thick, and would float away (taking my camera with it!) each time I attempted to adjust my settings. My cold fingers had to work quickly as the battery died after only two to three shots. I had to change the battery and warm it next to my skin in an effort to coax the camera into taking one more shot.
To get an even exposure, I shot the scene with multiple frames, and then blended those frames manually in Photoshop.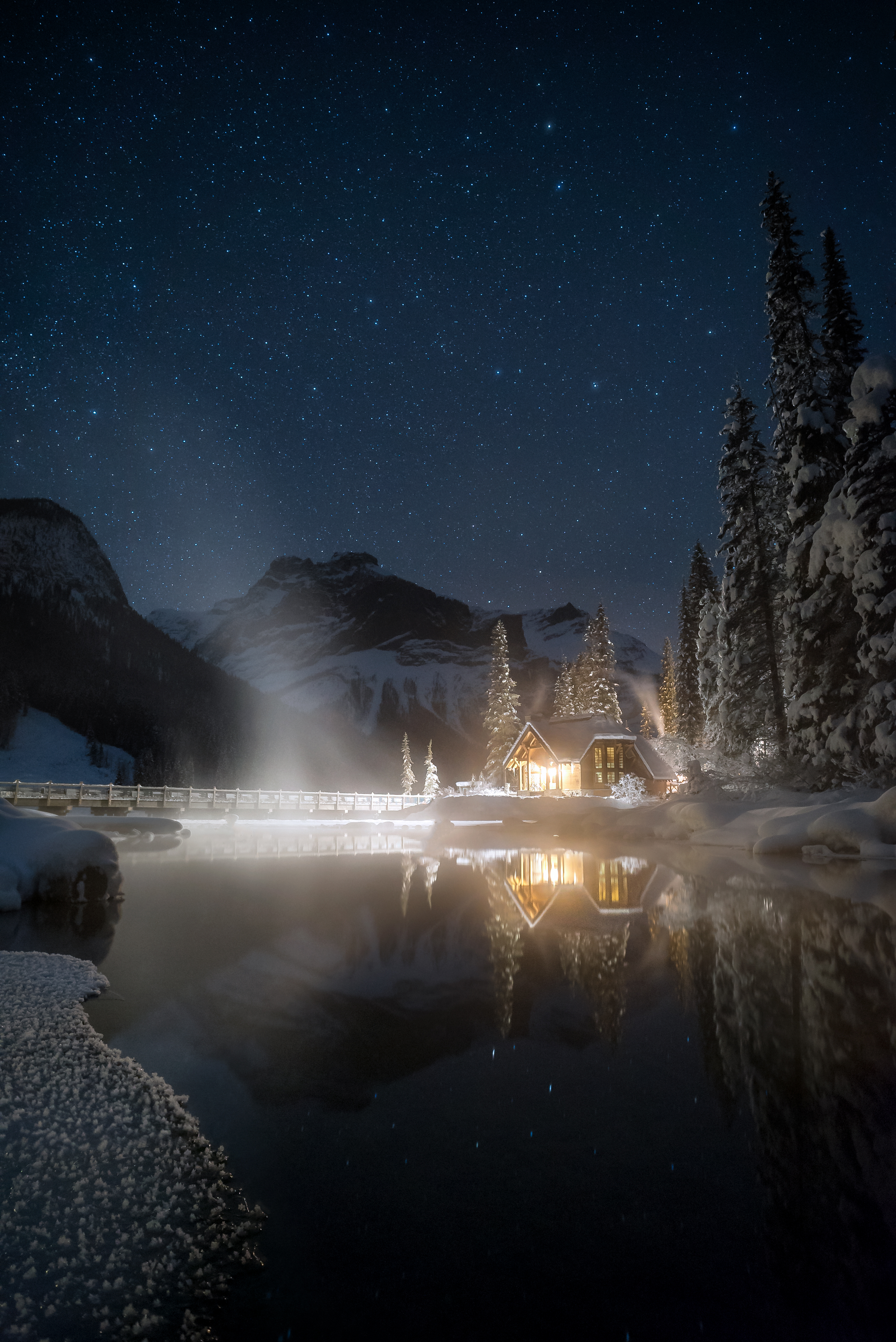 What you will learn:
My camera settings in the field
Using layers and masks
Manually blending focus-stacked images
Manually blending different exposures
Adobe Camera Raw adjustments (similar to Light Room)
Sharpening
Noise Reduction
Processing color
The download also includes copies of the original images so that you can practice the same techniques
Black Friday Special! Save 50% today through Cyber Monday! Use the Code 'Winter' at checkout!