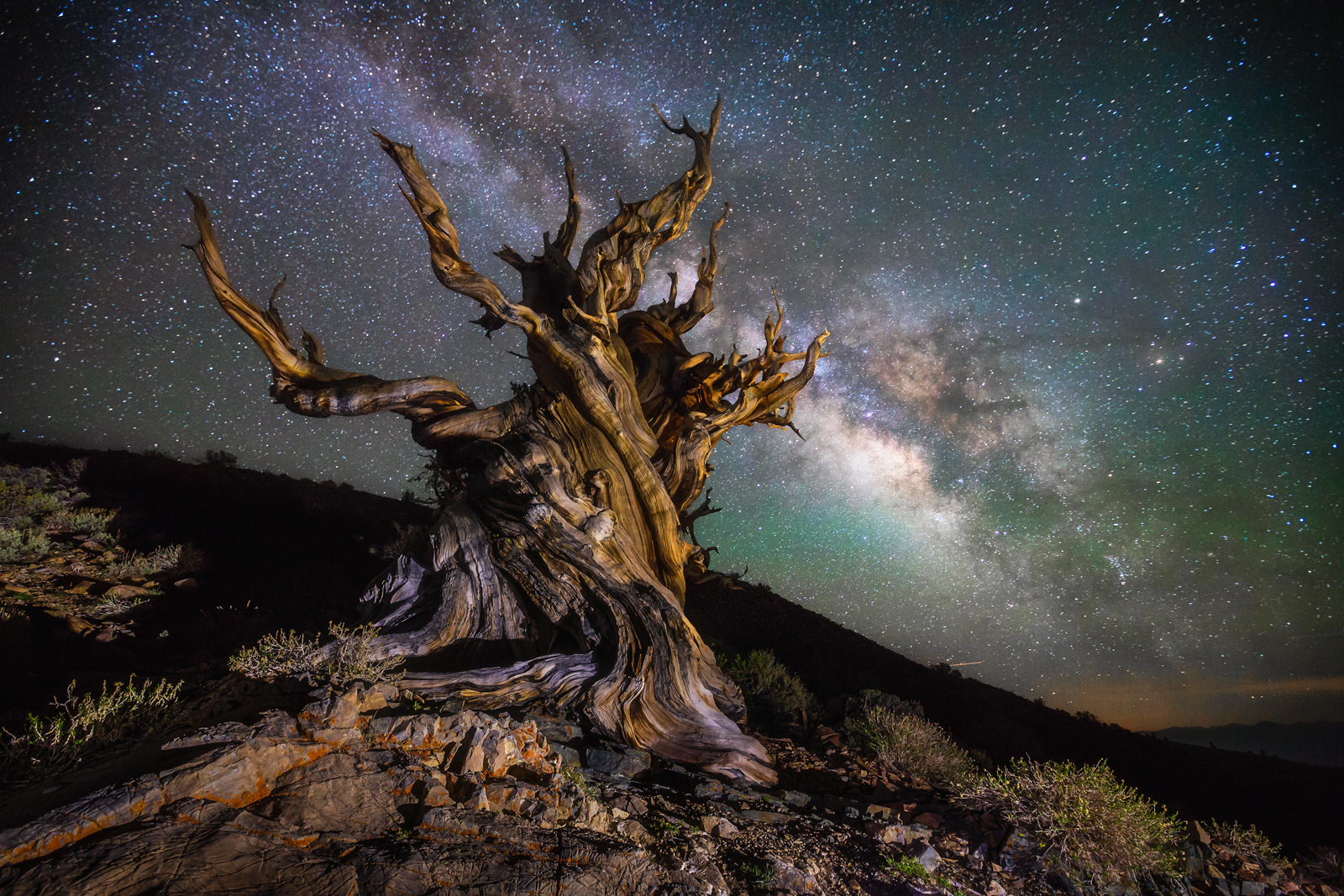 You can know everything there is about camera settings and achieving the perfect exposure, but the magic in a photo happens in the editing process. In my Timeless Editing Tutorial I will show you how I put the magic in my night images!
Sometimes it is possible to capture the full dynamic range of a scene in a single photo. However, because your camera is limited in ways that your eyes are not, the camera often struggles to capture all of the details that your eyes can see in a single image.  For example, when you look through a brightly lit window, then shift your gaze into a shadowy corner, your pupils dilate to let more light in. In contrast, when you take a single image with your camera, the camera cannot compensate for the bright light coming through the window at the same time as the shadows in the corner. To adjust for high dynamic range in an image we often have to take more than one photo and blend them together in post processing so that a single image represents what our eyes can see.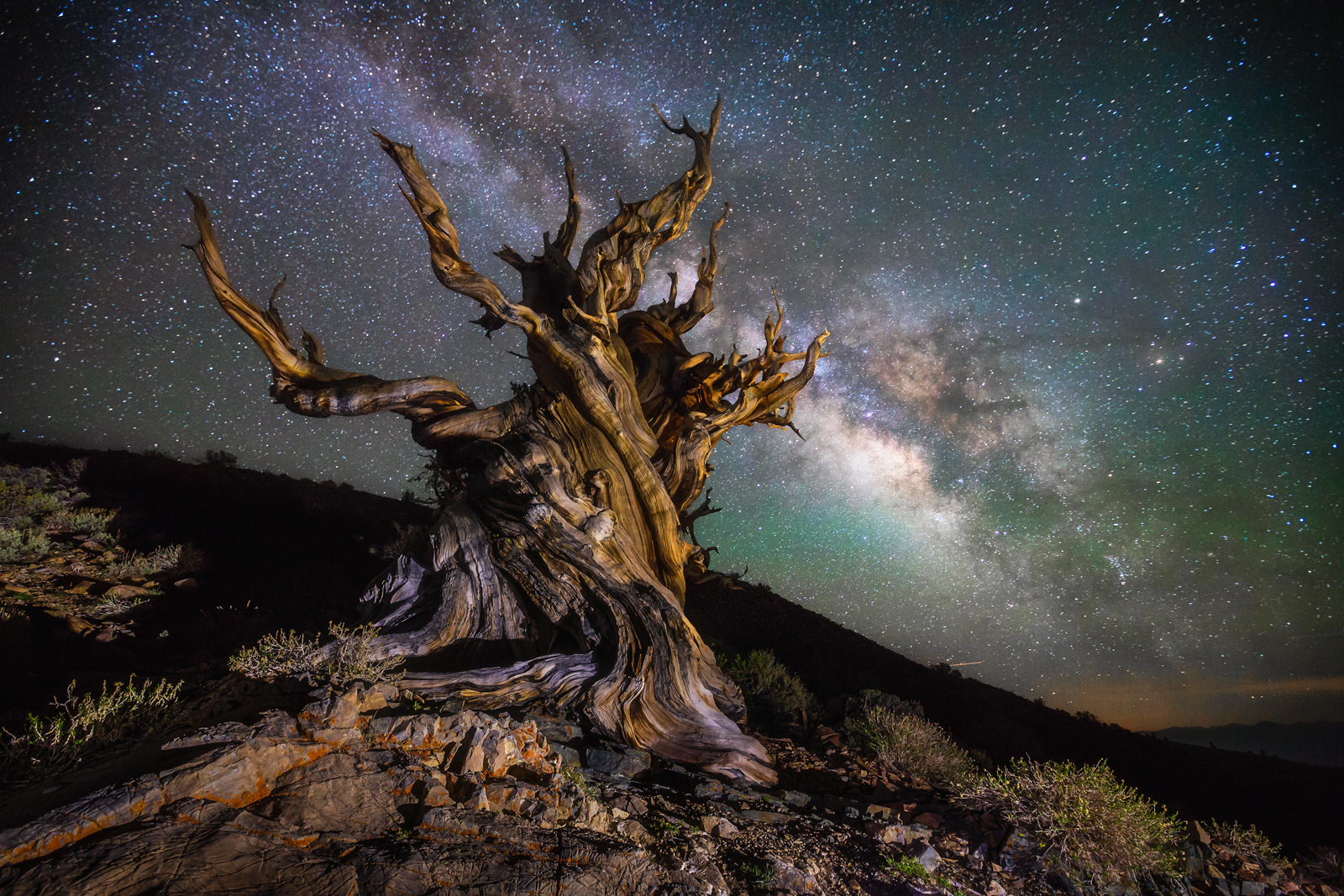 In this editing tutorial video, I walk you through how I created the image of the ancient bristlecone pine tree beneath the Milky Way. The video takes you through each step of my workflow from start to finish, including:
My camera settings
Sharpening
Noise Reduction
Processing Colour
Blending multiple exposures (one for the detail in the tree, and another for the night sky)
How I make the Milky Way pop out of the image
The download also includes copies of the original images so that you can practice the same techniques
I use three different editing softwares in the video, including Light Room for basic adjustments, Photoshop for blending and corrections, and Nik (a free editing software from google) for colour. However, you don't need all three softwares to benefit from the tutorial, as I include lots of tips and tricks from each one!
SAVE 30% when you purchase all three Milky Way tutorials in the 'Milky Way Collection'! Start with 'Standing on Stars' to learn the basics. Then move on to blending techniques in 'Timeless'. Follow that up with 'Moraine Lake Sky Replacements' and you will be fully equipped for Milky Way season! Simply add all three items to your cart and apply the discount code 'milkyway3' to save 30%!
Note – all prices are in USD