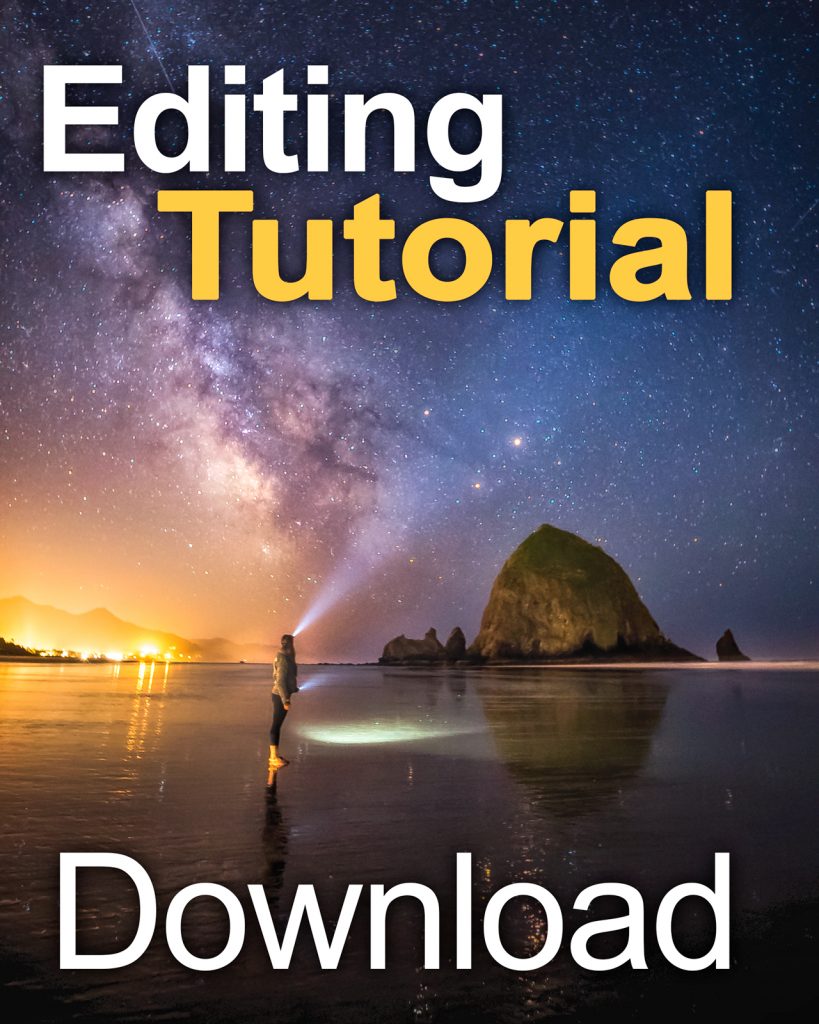 This 'Standing on Stars' Milky Way Editing Tutorial is a great video tutorial to begin with if you are just starting out in Photoshop, as it is a single image and does not require any complicated exposure blending or compositing.
About the Image
This photo was one of my most popular images on Instagram last year. It was shared on over 100 hubs! Ironically, the concept of putting myself in the shot was almost an afterthought. It was one of the last images I took that night. By this point my partner and I had been out shooting for a while, and my feet were so cold that I had lost sensation in them. Being a Canadian girl I thought sandals on the beach were ideal footwear. I was wrong! Sandals may be ideal if you are on a beach in Hawaii, but in Oregon the water is so frigid that my feet literally froze.
Needless to say, I was ready to call it a night, but my partner asked me to stand in for his shot. I ended up taking three shots with myself in the scene before I hobbled back to the car to warm up my feet, and it was one of those three shots that ended up going viral!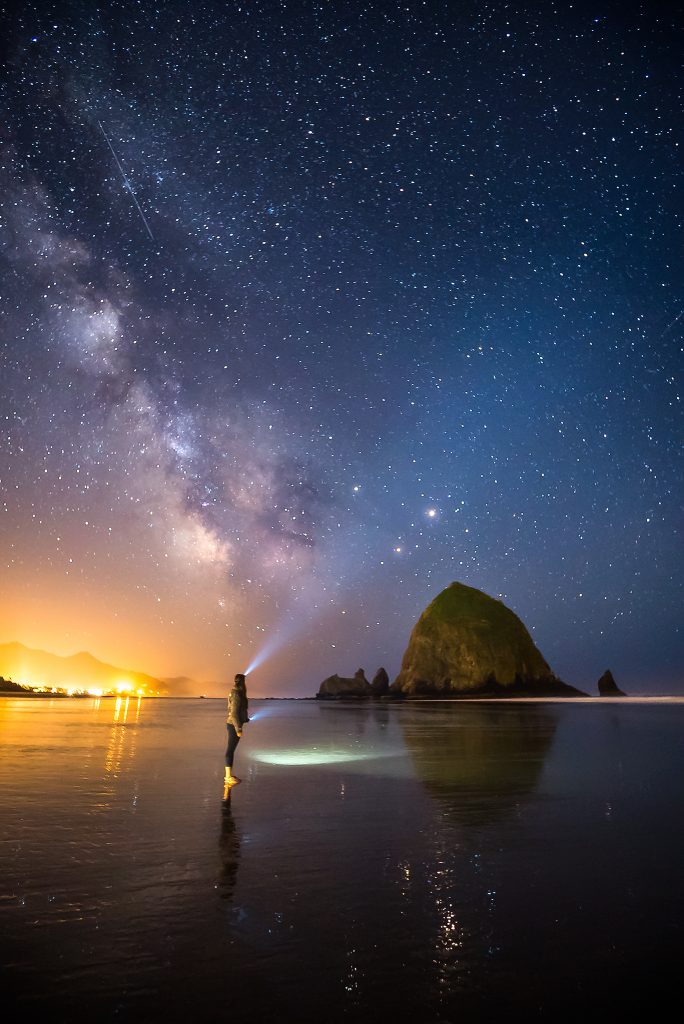 What you will learn
My camera settings in the field
Light Room adjustments (similar to Adobe Camera Raw)
Sharpening
Noise Reduction
Processing color
Saving for the web
My tricks for making the Milky Way pop out of the image
The download also includes copies of the original image so that you can practice the same techniques
SAVE 30% when you purchase all three Milky Way tutorials in the 'Milky Way Collection'! Start with 'Standing on Stars' to learn the basics. Then move on to blending techniques in 'Timeless'. Follow that up with 'Moraine Lake Sky Replacements' and you will be fully equipped for Milky Way season! Simply add all three items to your cart and apply the discount code 'milkyway3' to save 30%!
I use three different editing softwares in this video, including Light Room for basic adjustments, Photoshop for blending and corrections, and Nik (a free editing software from google) for colour. However, you don't need all three softwares to benefit from the tutorial, as I include lots of tips and tricks from each one!
About the 'Standing on Stars' Milky Way Editing Tutorial Download
The video is available for instant download after purchase
It is formatted as an MP4 (which is compatible with most devices)
The raw file used in this video is available as a zip file with the video download
Duration – 20 minutes
Note – all prices are in USD