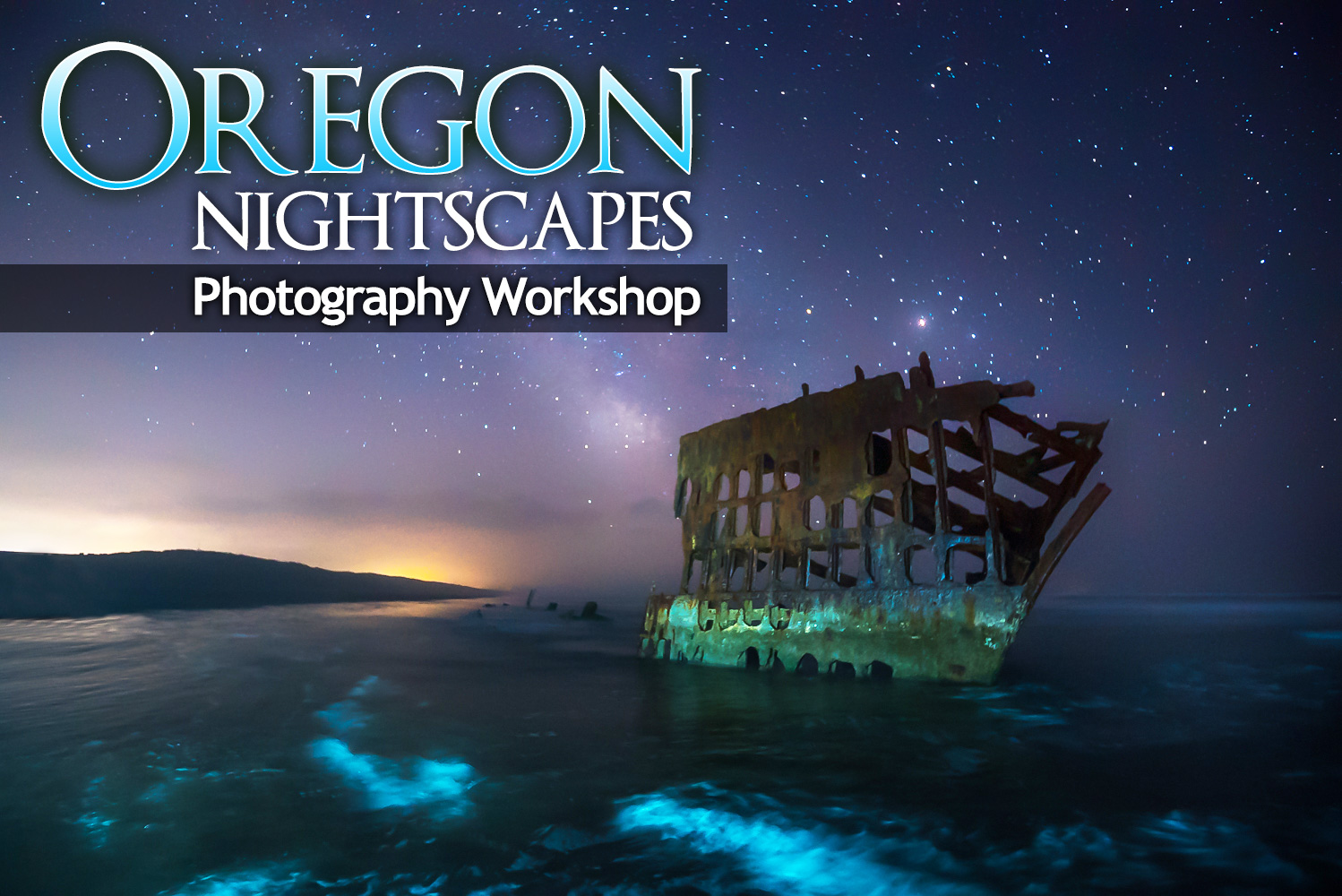 One of the most memorable nights I've ever had photographing the Milky Way was over the Oregon coast last spring. The stars hung like curtains over a stunning landscape, and when I got home the photos went viral. It is this experience that I want to share with you on the Oregon Photography Workshop – Nightscapes! My goal is to help you create images that inspire and capture the imagination of others.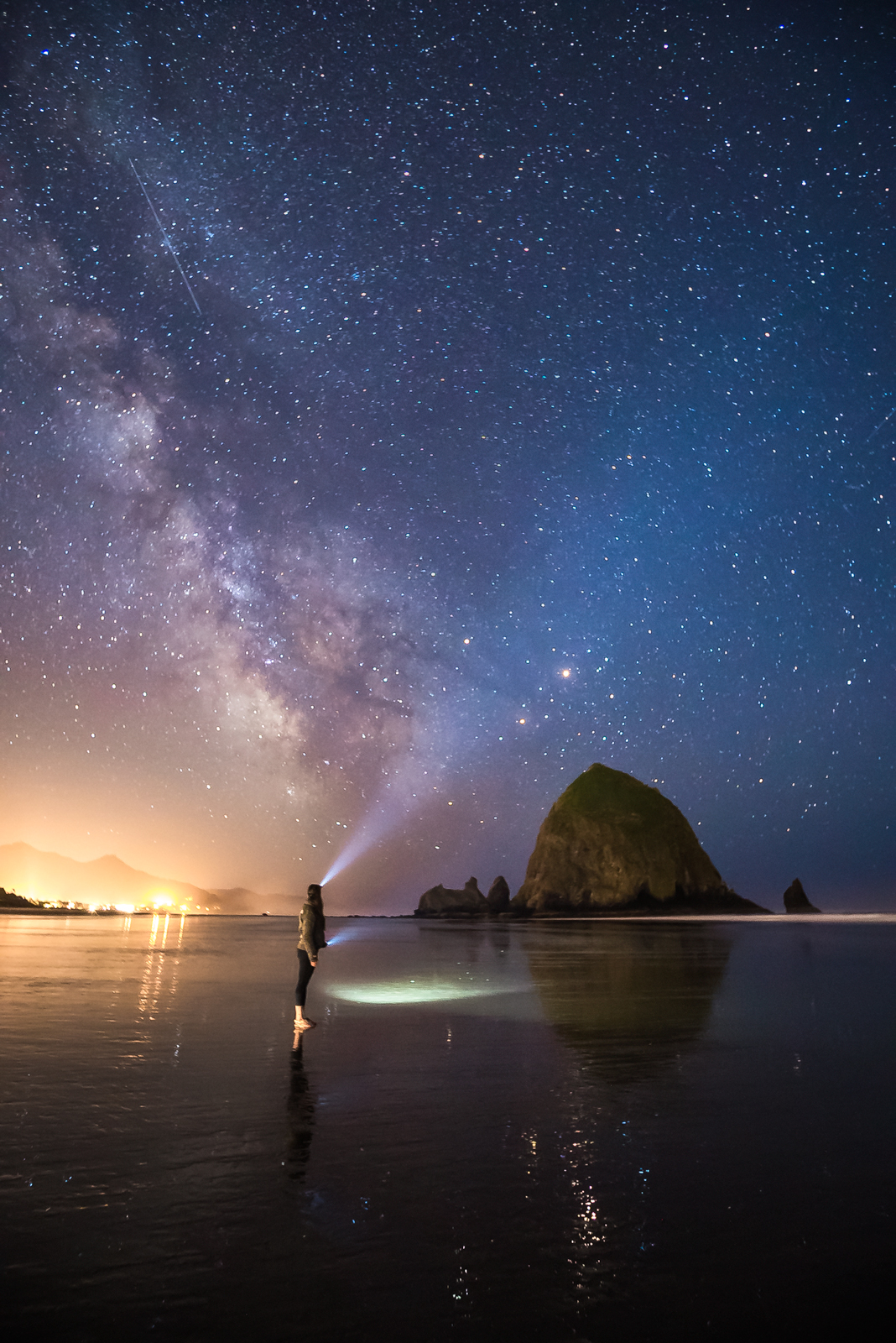 We will visit the stunning locations of Cannon Beach, and the Peter Iredale shipwreck as the moon and tide move into the perfect positions to reveal an awe-inspiring view of the stars blanketing these famous landmarks.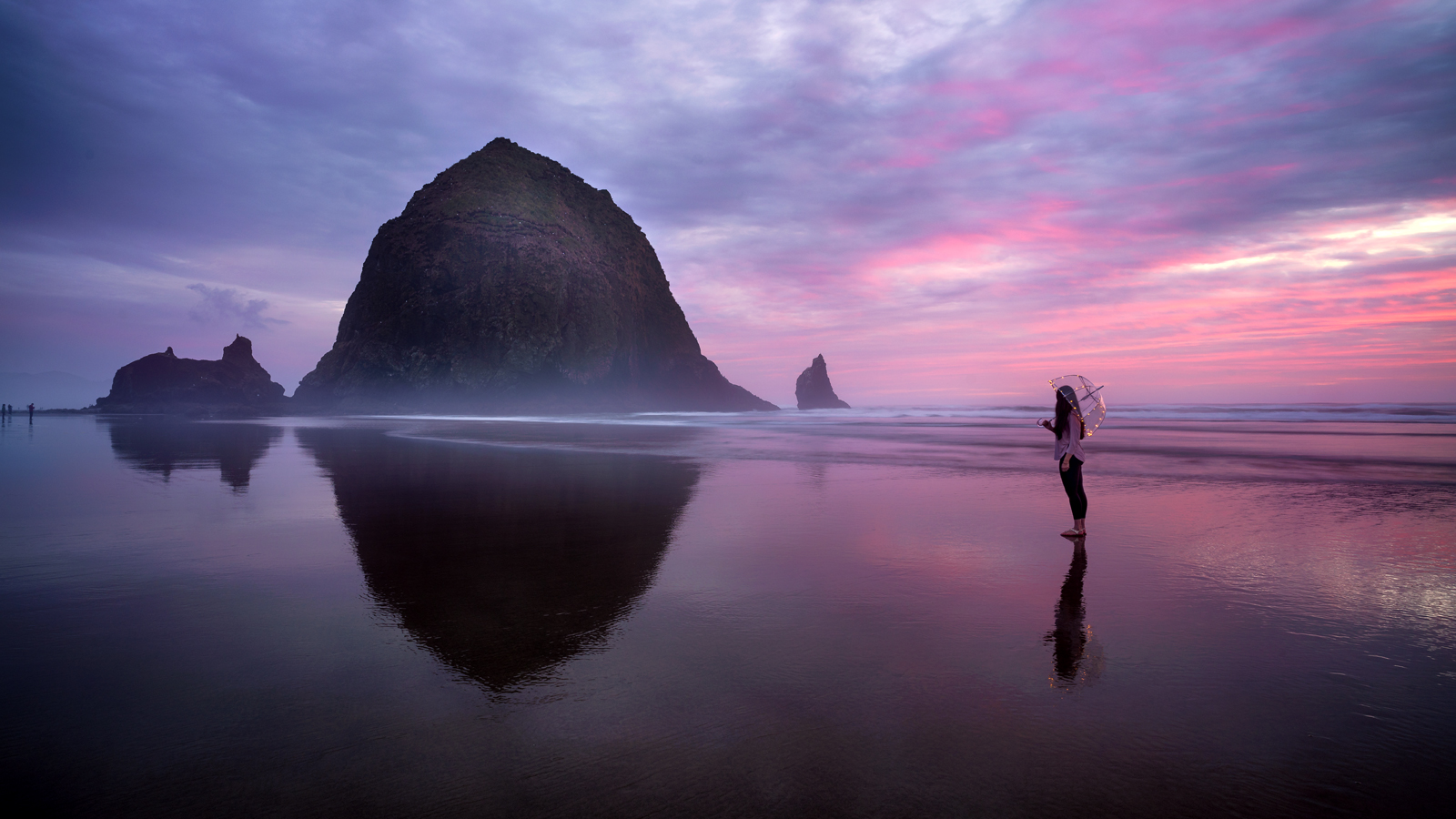 What you will learn
Focusing and exposure at night
Achieving super sharp images
Understanding depth of field
Creative techniques such as light painting
Manually shooting for high dynamic range
Advanced Composition
Adding the human element to your photo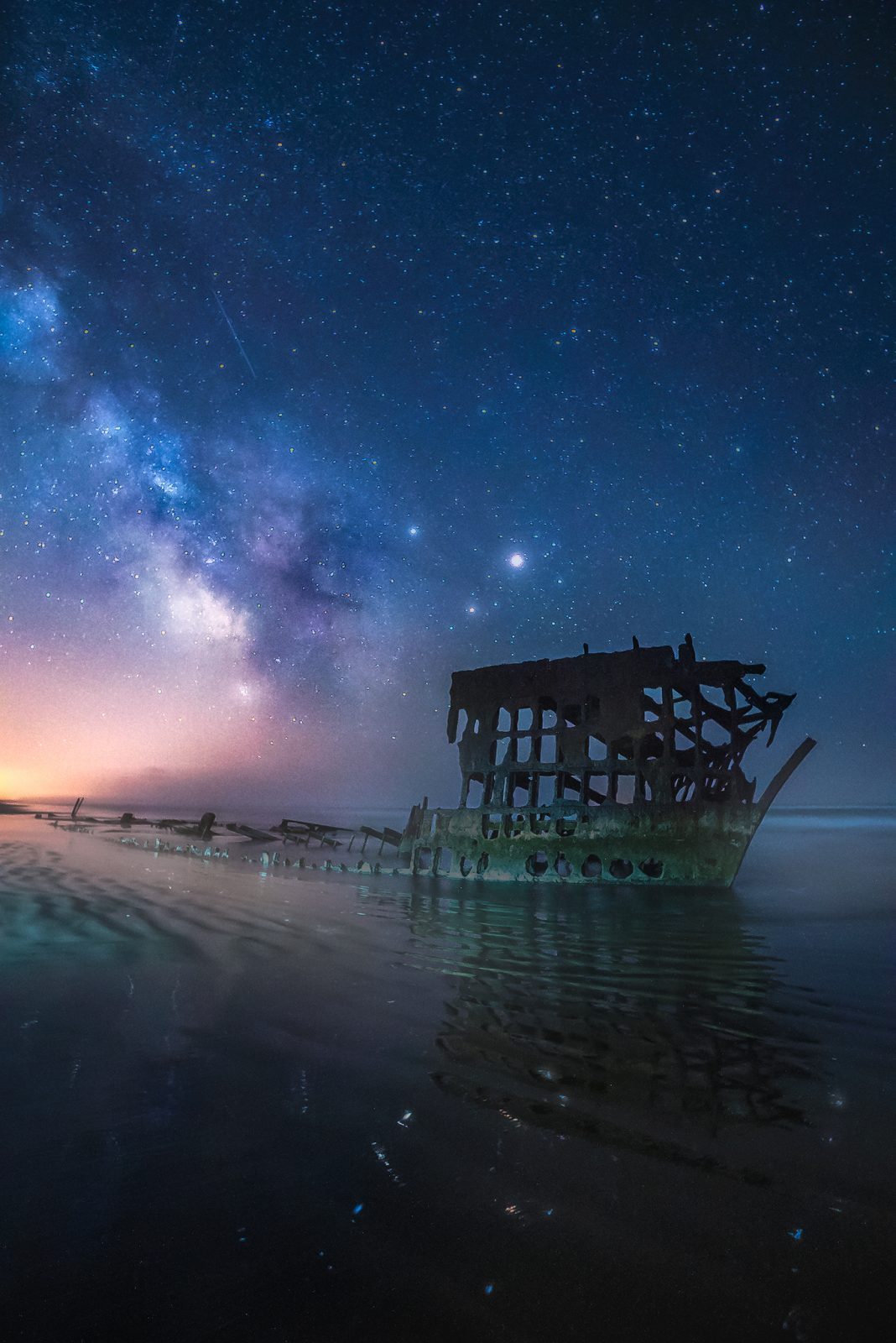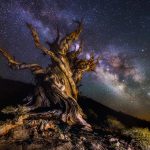 Also included with all of my night photography workshops is a FREE copy of my Milky Way Editing Tutorial. In this tutorial I cover everything from camera settings, to exposure blending, and most importantly – how I get the Milky Way to pop in my images. This tutorial will help you get the most out of processing the beautiful nightscapes we will photograph.
Choose the date that works for you –
Tuesday, September 11, 2018
Saturday, August 31st, or Sunday September 1st, 2019
*Note – all prices are in USD 
Photography Equipment
A digital camera (don't forget your memory cards and charger!)
A *sturdy* tripod with a ball head. I can't emphasize enough how important it is to have a solid tripod. Many people spend thousands of dollars on cameras and lenses, and mount their gear on a flimsy $60 tripod. If you invested money in a camera, don't risk damaging it by putting it on a tripod that won't stand up to wind and weather!
Spare batteries for your camera
A wide angle lens (16-35 mm is ideal – you will find that 14mm is a bit too wide)
Recommended: A camera remote
Itinerary 
Dinner meet up in Cannon Beach for introductions and gear check
Sunset shoot at Cannon Beach
Milky Way shoot over Haystack Rock
Milky Way shoot at the Peter Iredale shipwreck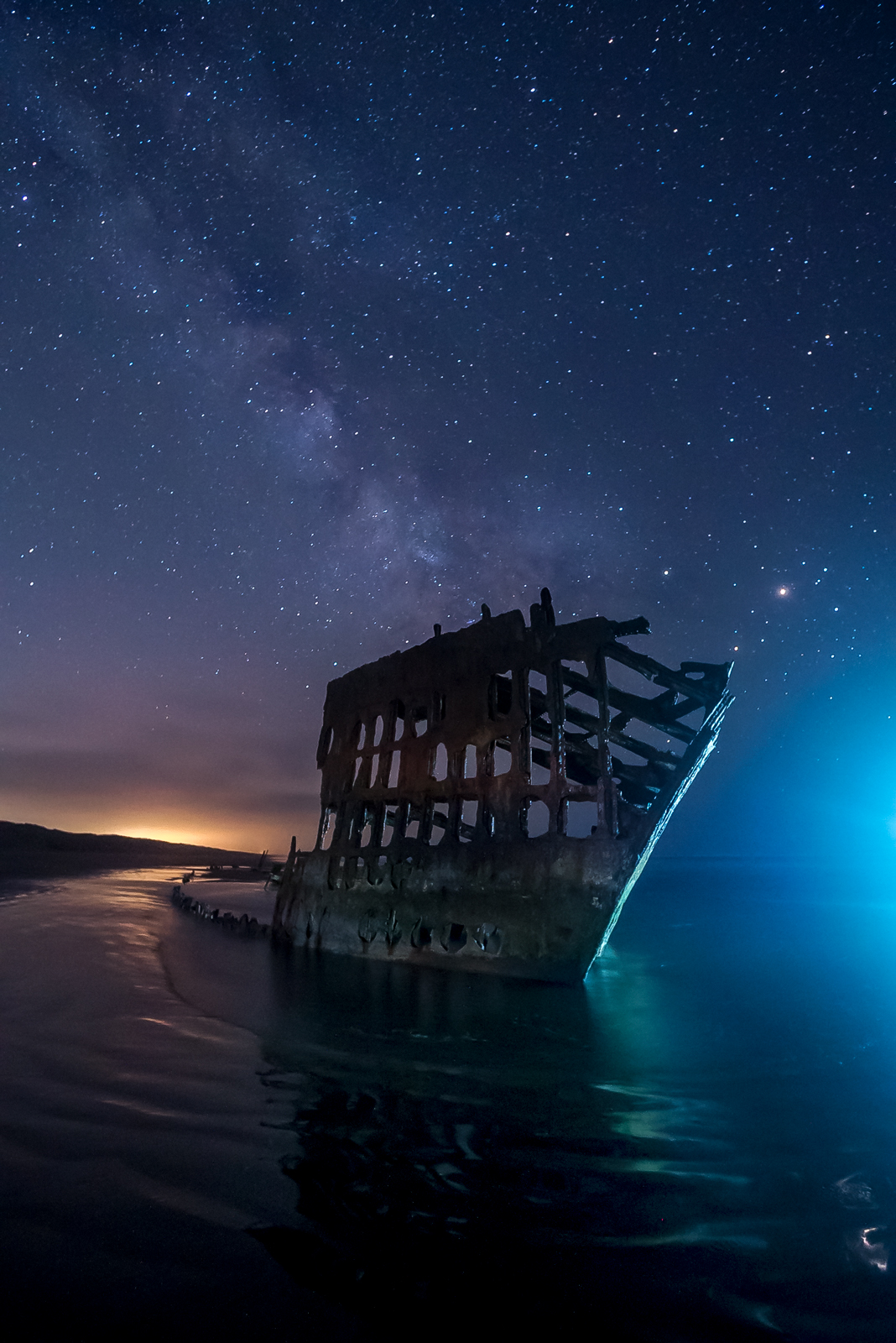 Where to stay and getting around
You can stay in either Cannon Beach or Astoria (it is about a 45 minute drive from Cannon Beach to Astoria). Both of these places are small, bustling towns with a handful of hotels and B&Bs. It's probably best to book early to ensure you get a room.
You'll also need a vehicle to get to all of the locations. If you would like to carpool we can try our best to accommodate but please note that transportation is not included in the workshop.
I look forward to the opportunity to work with you! Please don't hesitate to use the contact form below if you have any questions.