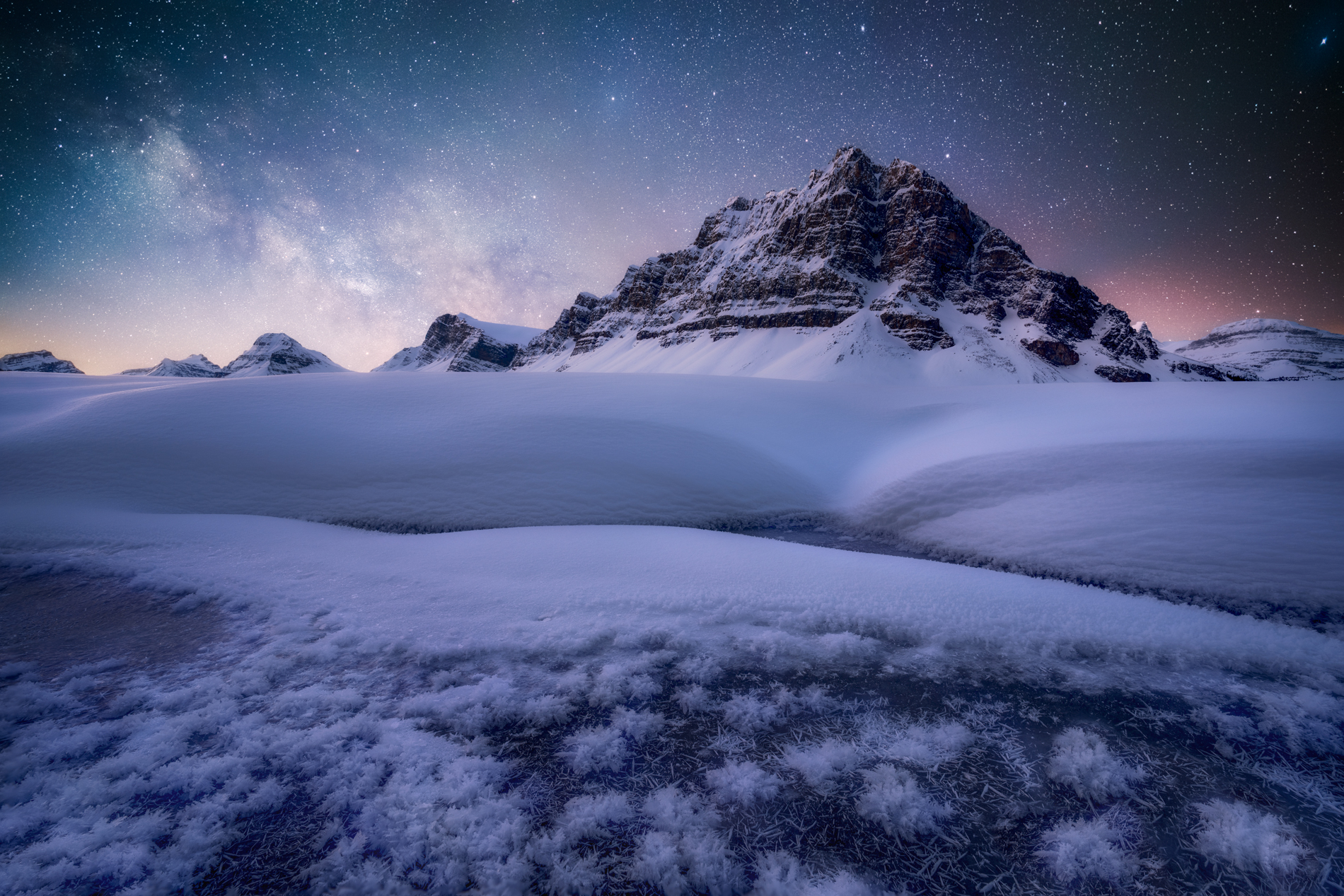 For the first time, I am offering an online Night Photography Course that you can do in your pyjamas! Let the awesomeness of that idea sink in for a moment… Do you realize what that means!? You don't have to stay up all night, only to have the clouds roll in moments before the Milky Way core rises above the horizon. Best of all, there's no risk of frost bite in the mountains, or heat exhaustion in the desert! Plus, you will be far better prepared with far sharper skills when you and your camera gear finally venture outside to the great outdoors.
Join me for an online photography workshop that focuses on YOU, how you can create the images that you desire, images you can print, hang on your walls and be proud to show your family and friends.
This online workshop is fully customizable to suit your needs. I am offering two levels of learning with this course, an Introductory (webinar-based) class, and an immersive Masterclass. The lessons I am covering in each course are lessons I learned through trial and error over hundreds of nights in the field and more hundreds of hours in front of a computer. Below, I will explain the two courses and how each can help you move ahead quickly to become an accomplished night photographer.
Dates: December 4th to December 14th, 2020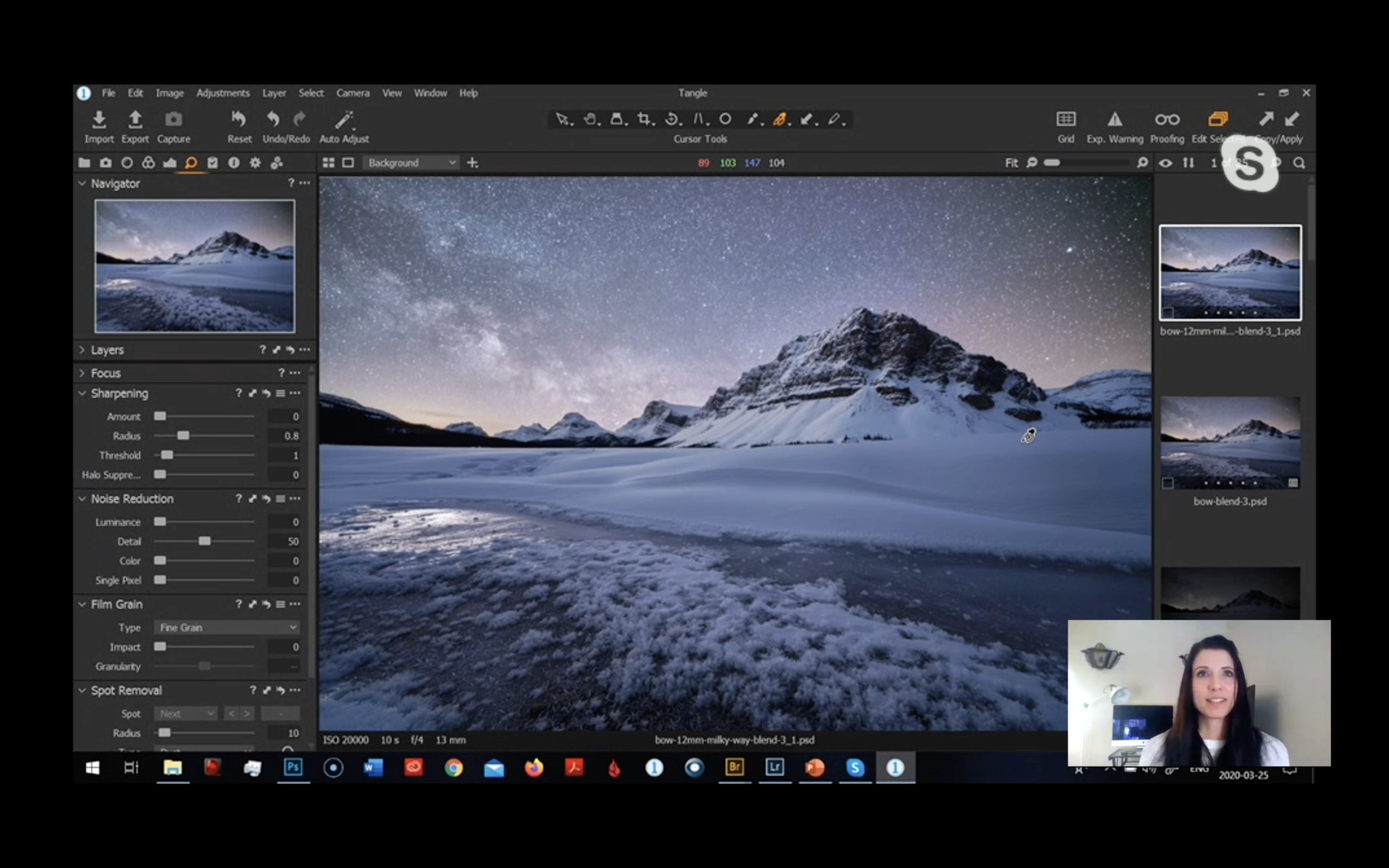 An Introduction to Night Photography
The Introductory level includes a series of five webinars that help you learn to plan the various stages of night photography, learn the technical side of using your camera at night, through to editing your photos to create final, polished images. You will develop the tools you need that you can use on your next night photography trip to create top level images that you will proudly print and hang on your walls.
This course will have five live webinars. As many of you will be joining me from different time zones across the globe, I will be offering each session twice a day (11:00 am, MT, and 5:00 pm MT). Please feel free to contact me if these times do not work out for you, as I can be flexible.
Date: Saturday, December 5th

Webinar 1: Identifying the Challenges of Night Photography
Topics: Identifying challenges of low light shooting, setting up your camera for night shooting, manual focus (including insights for people with poor vision – like me!), custom buttons, and gear talk including my favourite lenses and accessories for night shooting. Each webinar will end with an editing session. This session will be an introduction to editing night images.
Date: Monday, December 7th
Webinar 2: Planning Your Shoot
Topics: This is an inclusive overview of: how I plan my shoots starting with apps and how I plan for the settings and techniques I use in the field. These techniques include blue hour blends, time blends, moonlight blends, time lapse, focus stacking, and exposure blending. Then, we will do a deep dive into editing with a demonstration of focus stacking and exposure blending.
Date: Wednesday, December 9th
Webinar 3: Field Techniques for Moonlight, Aurora & Milky Way Shooting
We pick up our discussion of planning the shot by taking a closer look at field techniques for photographing in varied moonlight, Milky Way, and Aurora conditions. We also will cover how to enhance your night photos using light painting, and low-level lighting. The editing portion of our session will look at time blending over rapidly changing light conditions. You will learn to blend multiple images shot over a period of hours with varied exposures and white balance using layers and masking.
Date: Friday, December 11th
Webinar 4: Creative Compositions with Wide Angle Lenses
Topics: We will discuss how to choose the right lens for the shoot, properties of wide-angle lenses, and an in-depth look at composition. I will demonstrate my thought processes on compositional choices showing you the progression of my photos from raw images to fully edited images ready to print and hang on your walls.  Our editing session will cover how to use Starry Landscape Stacker to stack star images for noise reduction. Finally, you will see me edit an image from start to finish that combines a blue hour blend with a sky that has been stacked for noise reduction.
Date: Saturday, December 12th
Webinar 5: Putting it All Together Milky Way Edit
Our final session will cover any remaining questions you might have, and then walk you through a full Milky Way edit. This post-processing session will combine all the techniques we have covered in previous editing sessions in a single image, including combining a focus-stacked foreground shot during blue hour with a Milky Way shot at 20,000 ISO and stacked for noise reduction. We also will cover how to create masks using channels.
 What You Will Need for the Webinar Series
Internet access
A Skype account (free to sign up)
Pen and paper to take notes
Pyjamas are optional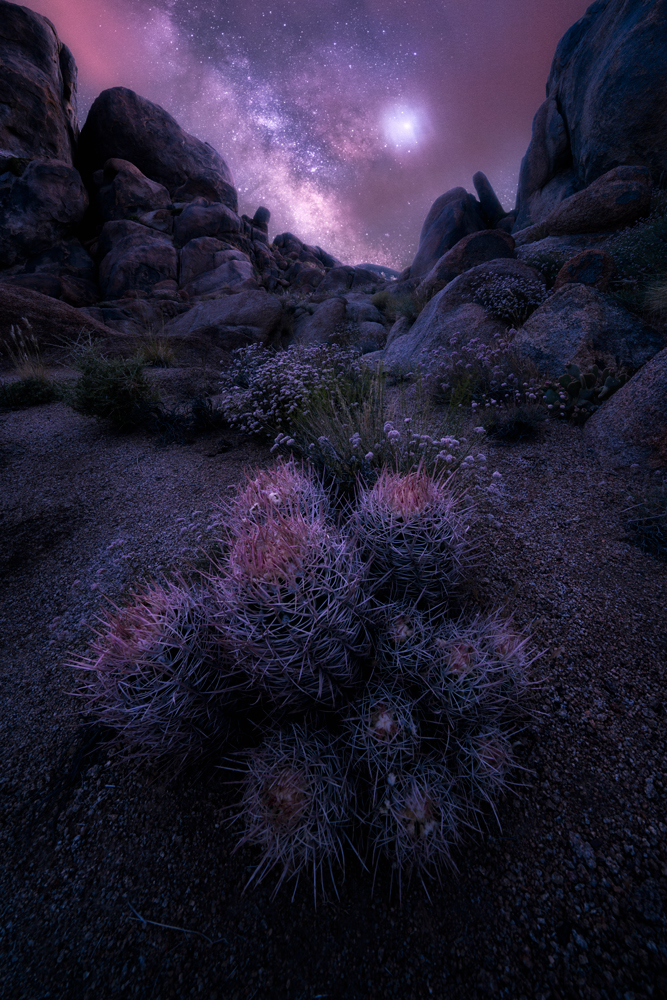 Night Photography Masterclass
In the Masterclass you will be part of a small group of students in an interactive, online environment! This is my online classroom. Registration is limited to give each participant personalized instruction.
The Masterclass starts with the webinar series described above in the Introductory Level course. It then adds:
portfolio reviews
additional classes
daily interactive instruction
daily one-one-one sessions
fun and challenging assignments to help you work though technical concepts
daily editing assignments (using your own photos or raw files from my archives)
continual constructive feedback
access to my private facebook group for students
Every minute of this course is designed to develop your skills in landscape photography and be ready with new and sharpened skills for your next night out under the stars.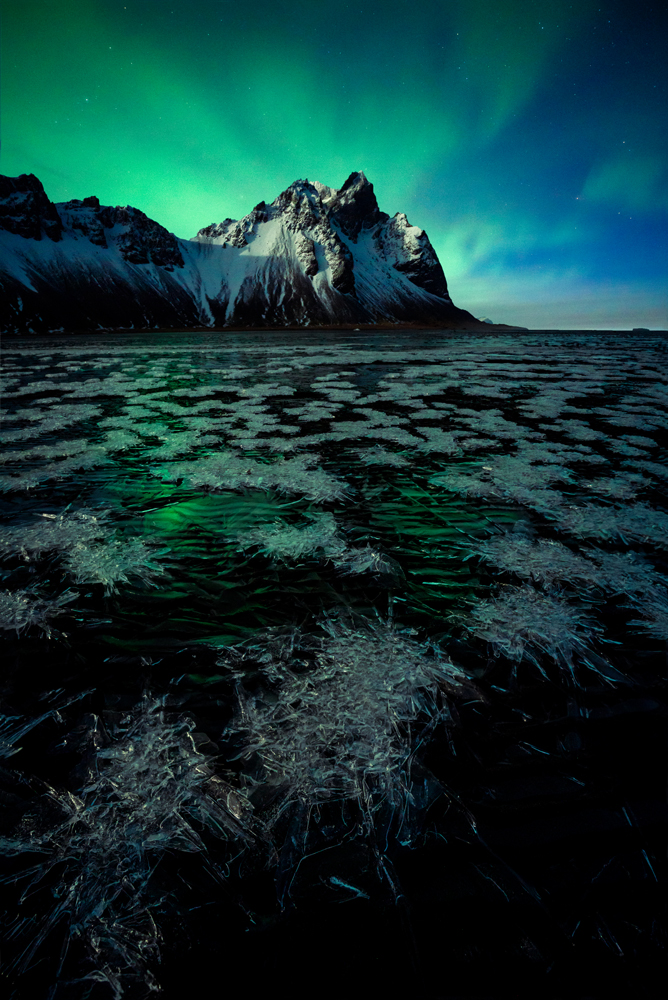 Friday, December 4th
Classroom Session 1: (Offered at 11:00 am or 5:00 pm MT. Please contact me for alternate times): Course Orientation. Today will be an introduction to the group, and to the course. I will walk you through how to navigate our online classroom and answer any questions you might have.
Also starting on day one, I will provide exercises to help you progress through the content of the course. Given the current abnormal restrictions surrounding access to many of our national and provincial/state parks, I will be providing videos and raw files for you to work with as part of the daily assignments.
Saturday, December 5th
Webinar 1: Identifying the Challenges of Night Photography
Sunday, December 6th
One-On-One Mentorship: I will be available from 8:00 am until 12:00 pm MT. You may have questions after our first webinar, or as you begin to work through course materials. This time is for YOU. I am here to answer any of your questions, help you with editing, or navigate foreign functions on your camera.
Classroom Session 2 (11:00 am or 5:00 pm MT): Portfolio Reviews. We will spend the session going through an in-depth portfolio review of your top three images, discussing areas of strength and aspects that have room for improvement. I believe that constructive criticism is a vital component to progressing in any field. I offer constructive criticism at each step in this course to help you grow and create well planned and executed images.
Monday, December 7th 

One-on-one mentorship (8:00 am – 12:00 pm MT)
Webinar 2: Planning Your Shoot (11:00 am or 5:00 pm MT)
Tuesday, December 8th

One-On-One Mentorship (8:00 am – 12:00 pm MT)
Classroom Session 3: Building Your Social Media Empire (11:00 am or 5:00 pm MT). I have  grown my brand on social media.  I am fortunate to work with companies like Sony, B&H Photo, Slik USA, Cokin, and Acura. As part of the Night Photography Masterclass I will cover:
Setting up your IG profile
How to find your tribe on social media
The latest changes to the algorithms, and what this means for your following
How to get maximum exposure of your content
How to approach brands that you would like to work with
Wednesday, December 9th
One-On-One Mentorship (8:00 am – 12:00 pm MT)
Webinar 3: Field Techniques for Moonlight, Aurora & Milky Way Shooting
Thursday, December 10th
One-On-One Mentorship (8:00 am – 12:00 pm MT)
Webinar 4: Creative Compositions with Wide Angle Lenses & How to shoot and edit blue hour blends.
Friday, December 11th
One-On-One Mentorship (8:00 am – 12:00 pm MT)
Classroom Session 4 (11:00 am or 5:00 pm MT): An Introduction to Timelapsing. Sometimes the best shot isn't a single image. There is something infinitely captivating about watching the stars float by. Timelapsing is also a good way to get creative when the clouds roll in as too many clouds can hinder a night shoot, but can add dimension to a timelapse.
Saturday, December 12th
One-On-One Mentorship (8:00 am – 12:00 pm MT)
Webinar 5: Putting it All Together Milky Way Edit
Sunday, December 13th
One-On-One Mentorship (8:00 am – 12:00 pm MT)
Classroom Session 5 (11:00 am or 5:00 pm MT): Using Content Aware Scale.  Have you ever struggled with cropping images for social media? Let me show you some tips for converting your images to a 4×5 format without sacrificing composition.

I will be available online all day long, for the entire duration of the workshop to answer your questions, troubleshoot problem areas, and guide you through editing.
My goal in teaching this workshop is that you all leave with the tools to create the images that YOU dream of creating. This workshop will be tailored to your individual needs. Nothing is off the table. This workshop is all about you!
What You Will Need
On my in-person workshops returning students have started showing up with bottles of 5-hour energy drinks to keep me going… I have to say I'm looking forward to a workshop that doesn't include sleep deprivation!
You will need internet access, tools for taking notes, a camera and tripod for our in-home shooting assignments, and just before the workshop I'll send you a list of software and apps that I use so you can download free trials.
About Me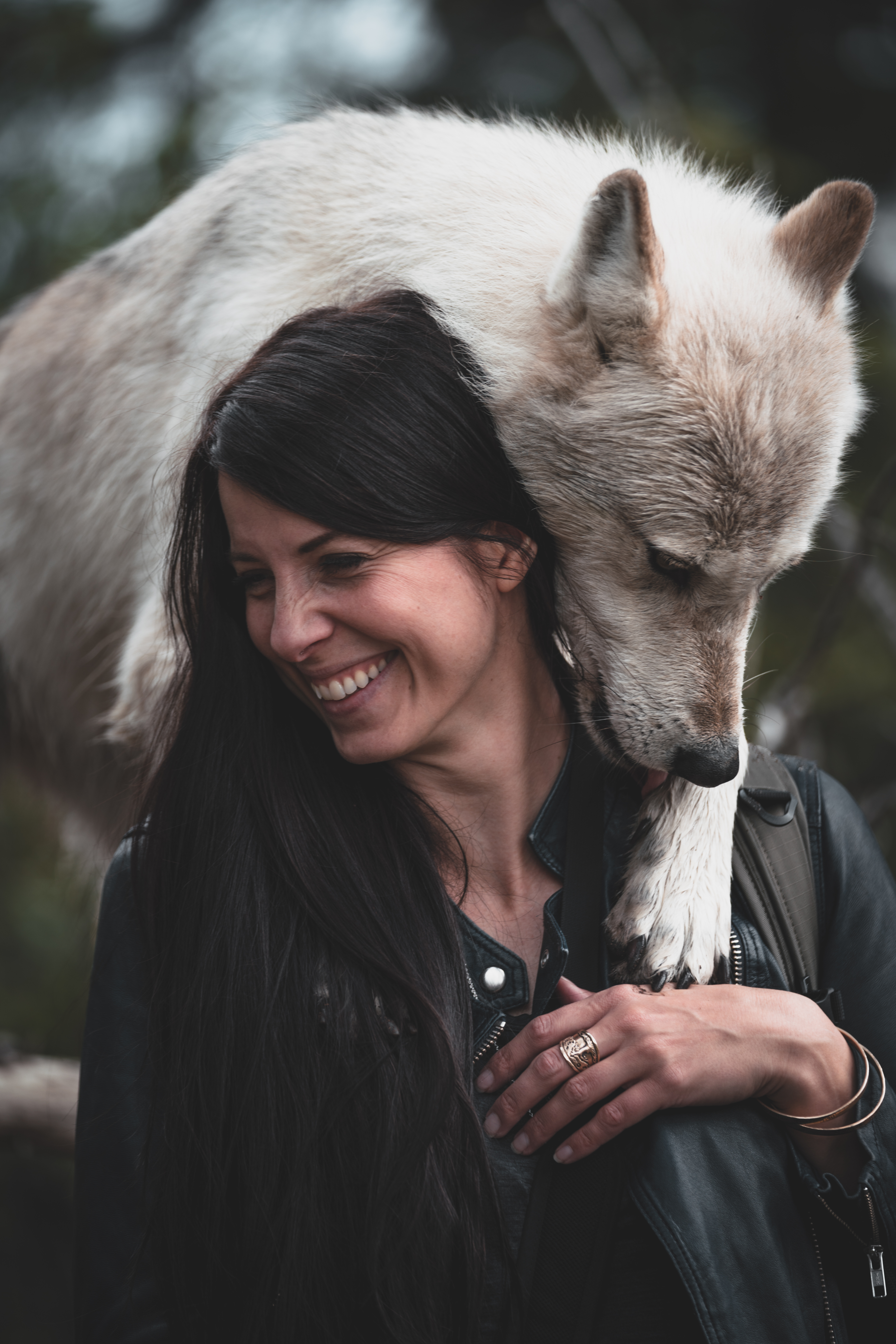 I have been teaching for over ten years. My love of teaching began during my graduate studies in psychology. I taught various psychology courses and statistics at both the college and university level. Teaching at a major university required some creativity and flexibility on my part, as I had to tailor my instruction to a wide array of learning styles, and a diverse group of students of all ages.
I have always loved photography. Moving from teaching at a university to teaching photography was a natural transition for me. My goal is to give students the tools they need to bring their own creative visions to life. I will try my hardest to help you succeed and have some fun along the way!
If you are interested in seeing a preview of my teaching style, or of the topics we will cover in this course, check out my Night Photography Webinar with Capture One.
Contact
Please contact me with any questions. I look forward to working with you in this online Night Photography class, either in the Introductory or Masterclass track!