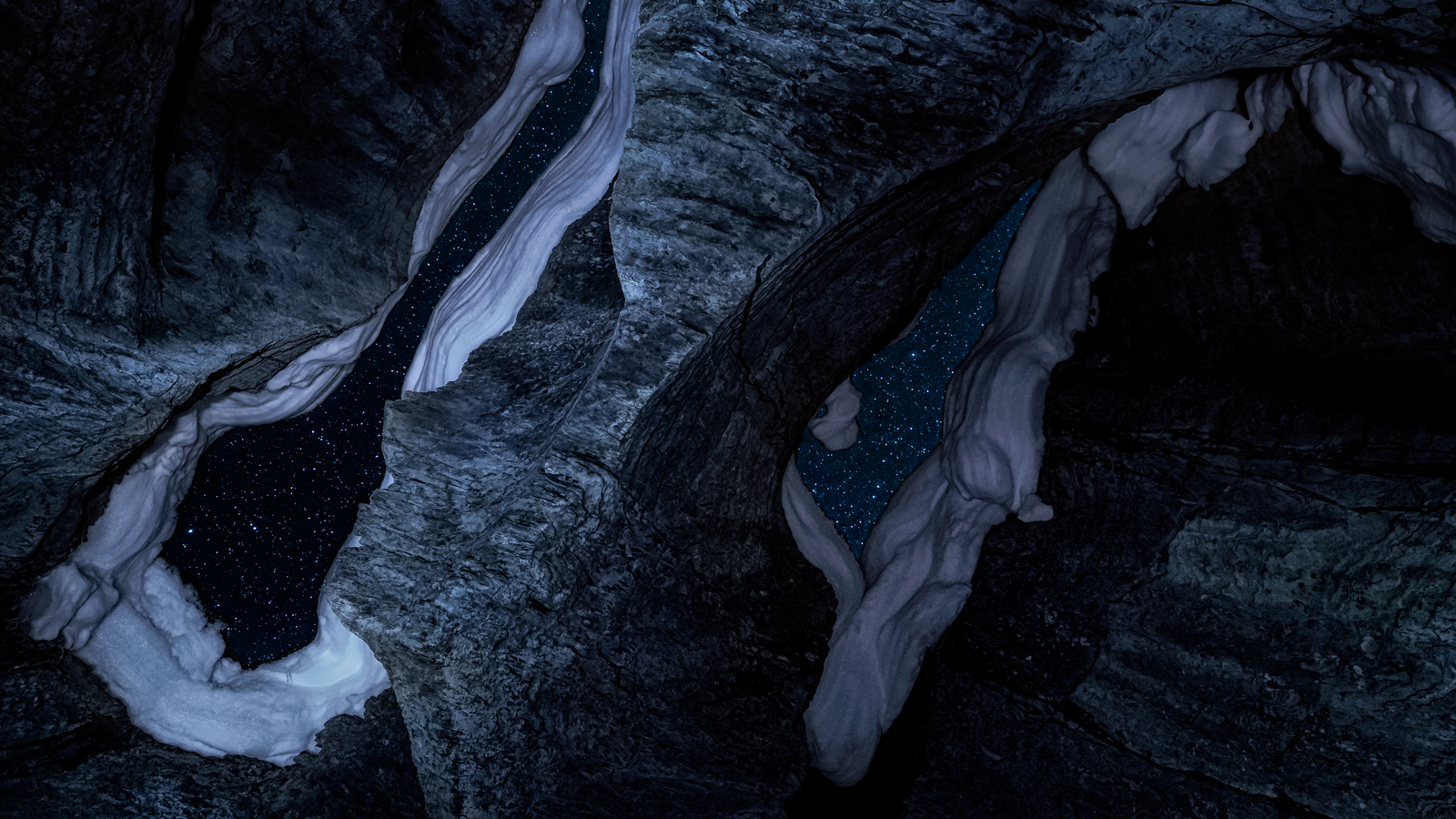 I call this place 'Winterlope Canyon.' The textures, shapes, and lines remind me of the elegant curves of Antelope Canyon in Arizona, but these two places could not be more different.
This enchanting location deep in the Canadian Rockies is only accessible during the winter months. While laying inside a frozen waterfall looking up through the natural rock formations carved out by the Kicking Horse River, your senses are taken over by the eerie but exhilarating sounds of the river rushing beneath you.
My favourite time at this location is at night, when the starlight filters down between the cracks of the rocks, seemingly taking you back in time to when the light from the stars and the formations were forged.